Kentucky Trivia ● Kentucky Tweets
February 4, 1791, President G. Washington signed the Kentucky Act, passed by the 1st U.S. Congress in its 3rd session. The act set June 1, 1792, as Kentucky's Statehood Day.
Localtonians wish a Happy Birthday to Fayette County native Oliver Frazer, born in 1808, the most extensively trained and traveled of the antebellum Bluegrass artist.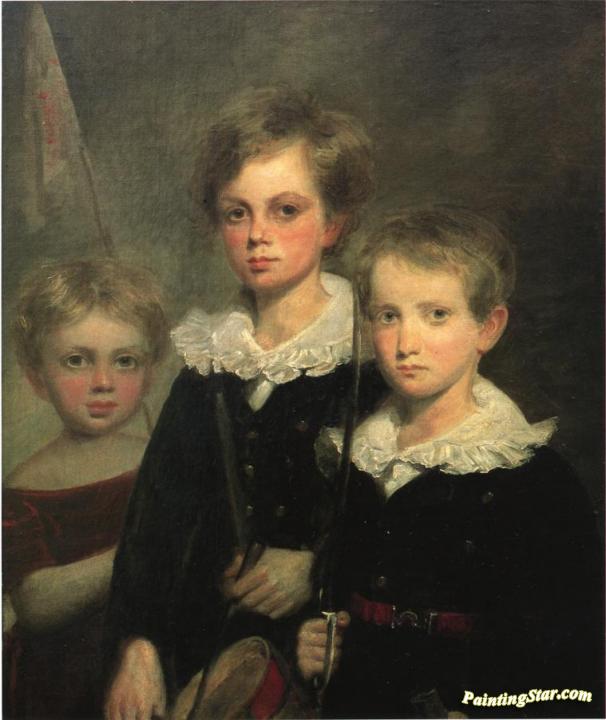 February 4, 1817, men from Lexington, Frankfort, Middletown, Shelbyville, Louisville, and Versailles organized the Lexington and Louisville Turnpike Road Company, the state's 1st turnpike road company.
Localtonians wish a Happy Birthday to Madison County native Mary Kavanaugh Eagle, born in 1854. Mary was a community leader, club woman, book editor, and activist in missionary work and served as First Lady of Arkansas during her husband's two terms as the 16th governor.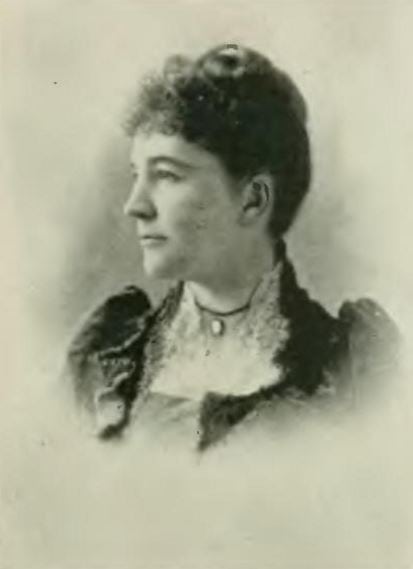 February 4, 1860, two Louisville and Nashville Railroad board of directors wrote a letter seeking President John L. Helm's resignation. Mr. Helm had been Kentucky's 18th governor before his resignation and became the 24th governor afterward.
February 4, 1896, Marshal William Smiley, Providence Police Department, died from a gunshot attempting to arrest two men for being drunk in public. Both men received six years hard labor after three trials.
February 4, 1900, a day after Governor Goebel passed, America watched as Kentucky politics played itself out, this headline from a small-town newspaper in Alabama.
February 4, 1908, Agriculture and Mechanical (A&M) College of Kentucky (UK) hosted and defeated Kentucky University (Transy), 20-15. This outcome duplicated their 1st game in the season, also played in State College Gymnasium.
February 4, 1910, Georgetown College spanked State University, Lexington (UK) 34-16 in the Georgetown Gymnasium. UK played 18 times in the arena from 1904-25 with a final record of 11 wins and 7 losses.
On February 4, 1920, locals found Geneva Hardman's school satchel and cap near a fence bordering a large cornfield in southern Fayette County by a farmer named Speed Collins. It would be the last murder for Pembroke native and serial killer Will Lockett. The state electrocuted him in Eddyville's electric chair 36 days later.
February 4, 1922, strike sympathizers shot five people and beat many more workers leaving their shift at the Newport Rolling Mills. The mob had the workers on the ground, stabbing them when State Troopers arrived. Governor Morrow held a meeting the next day to resolve the issues to no avail.
On February 4, 1930, Kentucky legislatures called for creating a public service commission to protect the state from the "evils" of power companies. Kentucky adopted the progressive legislation from California and New York.
February 4, 1941, the Commonwealth decided to spend $2,859,000 to build the 31-W Military Highway to serve Fort Knox. The road goes from Franklin to Louisville, passing through Bowling Green, Cave City, Elizabethtown, and Kosmosdale.
February 4, 1946, Kentucky played their last basketball game in Vanderbilt's Hippodrome. Rupp's Cats won 59-37. Ralph Beard and Jack Tingle each had 16 for high-scoring honors.
February 4, 1948, Mrs. Booker escorted 200 children to the Shrine Circus in Jefferson County for the 2nd consecutive day. For nine years in a row, she treated the "Booker Party" to the famed circus. Mrs. Booker, who lived in a modest home and sold cosmetics, appeared to be a combination of a Rockefeller and Mrs. Claus by the youngsters in the area.
February 4, 1951, Army PVT Elmer C. McElvain from Bullitt County, Army SGT Alfred B. Glass from Scott County, Army 1LT Clyde E. Lamkins from Jefferson County, Army PVT Arnie R. Pritchett from Clark County, Army MSG Cooper T. Turner from Fulton County and Army PFC Dan H. Wagers from Knott County, all died in the Korean War.
February 4, 1953, Army PVT William E. Davis from Monroe County died in the Korean War.
February 4, 1954, Paul William "Bear" Bryant resigned as UK's head football coach after signing a twelve-year contract a month earlier. He attributed his decision to the highly competitive nature between himself and Coach Rupp. Both men wanted top billing for their program. When Bryant signed his new contract, he believed that Rupp would soon retire. When Rupp signed a ten-year extension, Bryant resigned. Coach Bryant enjoyed an impressive 60-23-5 record while coaching the Wildcats, including 3-1 in bowl games (Great Lakes '48, Orange '50, Sugar '51 and Cotton '52).
February 4, 1955, Somerset native, John Sherman Cooper became the 5th U.S. Ambassador to India.
February 4, 1962, the temperature more than doubled in Louisville when the mercury hit 72 degrees between 3:00 and 4:30 p.m., one degree below the local record set in 1890.
February 4, 1966, Army SGT Bobby L. Favors from Louisville, Army SGT Arnold E. Ison from Viper in Perry County and Army SSG Charles E. Strader from Lexington, died in the Vietnam War.
February 4, 1970, Sugar Grove native Ora Frances Porter, Bowling Green's 1st registered nurse, died.
On February 4, 1976, a worker operating a bulldozer filled a trench with 100's of barrels of nuclear waste at Fleming County's 235-acre Maxey Flats nuclear burial site.
Localtonians wish a Happy Birthday to Fort Campbell native Allen Forrest, born in 1981. A.k.a. Matchstik is a rapper, singer-songwriter, producer, actor, and CEO of M. Republik Music Group.
February 4, 1994, Thelma Loyace Stovall died, Kentucky's 1st woman Lt. Governor.
February 4, 1996, Governor P. Patton spent the night at the White House. He tried to persuade President Clinton to drop his plan to regulate tobacco as a drug.
February 4, 1998, Dennis Johnson put on a UK hat at Harrodsburg High School when he announced that he would sign with Kentucky. Johnson, the state's Mr. Football and the USA Today national player of the year, chose UK over Notre Dame, Florida, Miami, and Colorado. "The fact I can play right away had a lot to do with it," Johnson said at the news conference, which went on despite 11 inches, the city's 3rd highest snowfall.
February 4, 2004, Michael Francis Rowland, 41, mounted World Trade, a five-year-old bay, in the 7th race at Turfway Park. Rowland went to the lead when his mount's foreleg broke. The race would have been Michael's 3,999th win, one away from a significant milestone for professional jockeys. He was in a coma until his death on February 9. His death raised concerns over jockey safety, which gathered steam and moved to the national forefront by year's end. Turfway Park established the Michael F. Rowland Fund and the Michael F. Rowland Award, to honor the jockey who best exemplifies Rowland's work ethic, professionalism, and perseverance.
February 4, 2005, a Bushism occurred when President Bush, after listening to the story of a lady who was a divorced mother of three, "You work three jobs? … Uniquely American. I mean, that is fantastic that you're doing that."
February 4, 2008, Wikileaks released some juicy documents on how America would destroy Iraq.  The document contained rules about mosque attacks, detention of imams, cross-border incursions (including Iran and Syria), the use of mines and riot control agents, terrorist targeting, the destruction of Iraqi government property used by insurgents and even kafkaesque rules for attacks on WMD mobile production labs.
February 4, 2013, Ashland native Brandon Tyler Webb, retired from Major League Baseball.
February 4, 2014, the Creation Museum in Petersburg hosted a debate between Bill Nye and Ken Ham on the question, "Is Creation A Viable Model of Origins?" The 900-seat Legacy Hall sold out within minutes for $25 each to residents of 29 states, with an additional 70 media credentials provided.
February 4, 2017, a Kentucky-bred and Keeneland graduate won Santa Anita's GII $300,690 San Antonio Stakes for four-year-olds and upward.
February 4, 2020, Governor A. Beshear used the old governor's trick of "transfer funds" to balance the $24 billion state budget.  The "loophole" this time, would take $288 million from specific programs and redirect it towards discretionary reasons.  Both sides of the aisle want "transfer funds" under control.
February 4, 2022, while Kentucky dug out of a massive snowstorm with 20,000 citizens void of electricity, federal authorities announced coronavirus cases fell in 49 of the 50 states. Meanwhile, a scam involving precious metals and a California company swindled nine Kentuckians out of $600,000.