Kentucky Trivia ● Kentucky Tweets
December 6, 1792, Kentucky created Clark County, the 1st county formed from two counties, Fayette and Bourbon. All previous counties had split off from one county. Clark was named in honor of George Rogers Clark, Revolutionary War General. Winchester is the county seat. Other localities include: Becknerville, Bloomingdale, Colby, Combs Ferry, Ford, Goffs Corner, Lyndale, Pilot View and Trapp. Clark County was the 15th county created and covers 255 square miles.
Localtonians wish a Happy Birthday to Little Dixie native Ewing Galloway, born in 1880 in Pike County. A journalist who owned a photography agency that focused on the economy and transportation, the Ewing Galloway Agency was, at one time, the largest photography agency in the U.S.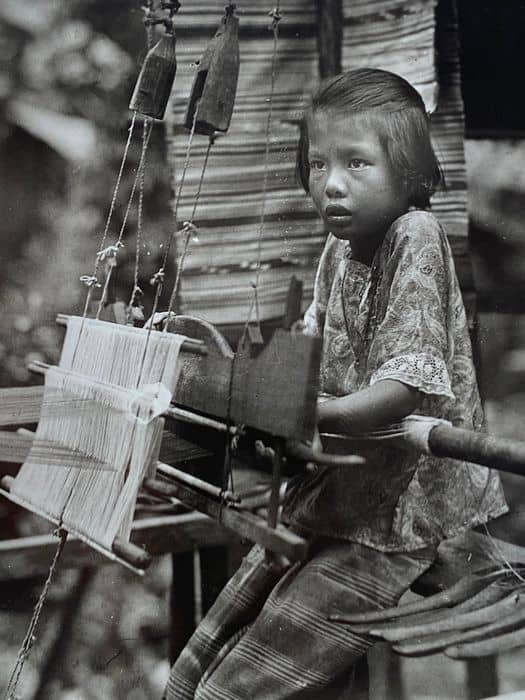 December 6, 1885, Lieutenant Edward B. Harding, Louisville Police Department, died from a gunshot while investigating a disturbance at a local saloon on the corner of Ninth Street and Walnut Street (Present day Muhammad Ali Boulevard).
December 6, 1889, Jefferson Finis Davis, from Christian County, now Todd County, died in New Orleans.  After the Civil War, the U.S. imprisoned him at Fort Monroe, VA, for two years.  They never tried him for treason but did release him on bond in May 1867.  Davis, with his family, traveled for some time in Europe before returning to the American South.  They 1st lived in Tennessee then relocated to the Mississippi gulf coast, where Davis lived out his retirement years at his Beauvoir estate near Biloxi.  Mississippi tried to return him to the U.S. Senate, but he was not legally qualified to serve since he refused to request an official pardon from the U.S. for his role in the Civil War.  Like many of his contemporaries, Davis wrote about his wartime experiences, entitled The Rise and Fall of the Confederate Government, published in 1881.
December 6, 1899, accused of murder, several thousand people witnessed Richard Coleman tied to a tree and burned after a frenzied mob took him from Maysville deputies.
December 6, 1910, Lexington received 9.5 inches of snow.
December 6, 1911, Lexington laid the cornerstone for Abraham Lincoln School. A progressive model for elementary education, the facilities and programs were ahead of their time. The children benefited from a playground, swimming pool, carpenter shop, kitchen, sewing room, rooftop garden, neighborhood laundry, circulating library, and domestic science department. Unfortunately, the Lincoln School also exemplified the era of school segregation in Lexington. Black students were not allowed to attend throughout its 55 years of service. The school closed in 1967. The Kentucky Encyclopedia edited by John E. Kleber; pg: 118
December 6, 1922, Patrolman Alford Holland, Hazard Police Department, succumbed to gunshot wounds sustained two days earlier while questioning two drunk brothers about gunshots fired in town.
December 6, 1926, Covington native Harry Bartow Hawes became a U.S. Senator from Missouri.
December 6, 1947, Kentucky defeated the Villanova Wildcats 24-14 in Cleveland Stadium to play the one and only Great Lakes Bowl. Coach Bear Bryant, in his 2nd season, entered the game 7-3 with losses to AL, TN, and Ole Miss. George Blanda scored the first points with a 27-yard field goal.
December 6, 1950, Army CPL James R. Bissell from Crittenden County, Army PFC Leslie Click from Floyd County, Army PFC Billie J. Hash from Whitley County, Army PFC Freeman Linsey from Breckinridge County, Army PVT James L. Mason from Bell County and Marine Corps SGT Ray M. Pope from Lebanon in Marion County, all died fighting in the Korean War.
December 6, 1953, the Alcoholic Beverage Control Board revoked the liquor license for Yorkshire Bar, a stylish Newport night spot. The club operated card games, dice games, three crap tables, a roulette wheel, three "beat the dealer tables," and a "chuck-a-luck" table.
December 6, 1961, Deputy Sheriff Leonard Adams, Sr., Letcher County Sheriff's Office, died from a gunshot while arresting a man for public drunkenness in Mayking; the man was in town on business. Deputy Adams located the subject carrying a 12-gauge shotgun at the railroad crossing over Cram Creek.
December 5, 1961, Kentucky changed the letters on Frankfort's floral clock from "Kentucky" to "Peace on Earth" for the Christmas season. We also made the clock look like a wreath, making it the largest one on earth at the time.
December 6, 1965, Army SSG Daymon D. Horn from Lexington died fighting in the Vietnam War.
December 6, 1967, Marine Corps SGT Montague Lyons from Walton died fighting in the Vietnam War.
December 6, 1968, Army PFC Ronald L. Million from Danville died fighting in the Vietnam War.
December 6, 1970, Army SSG Walter V. Marcum from Louisville died fighting in the Vietnam War.
December 6, 1975, after hours of talks, the National Forum on Alternatives: The Quest for Quality Education and Social Integration, could not produce any magical ideas to solve their problems. Therefore, Louisville schools continued busing children mandated by the federal government. Protestors stood outside in fierce opposition.
December 6, 1980, Kentucky defeated Isiah Thomas and the Indiana Hoosiers 68-66 in Bloomington.
December 6, 1990, the U.S. National Register of Historic Places added the Green River Female Academy building in Todd County to their list.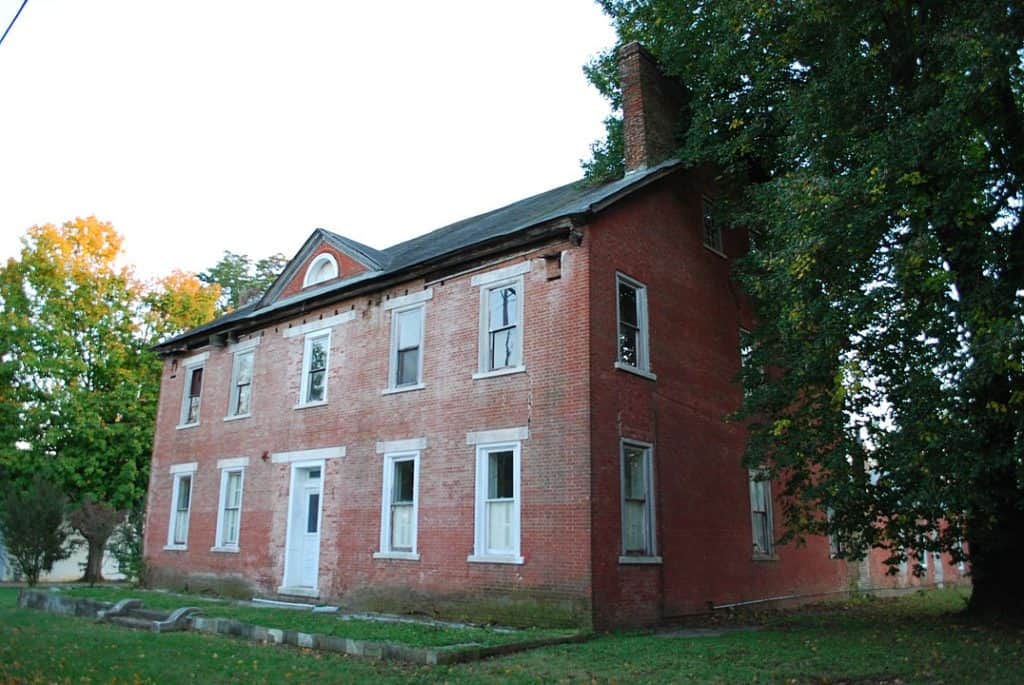 December 6, 1991, Calumet Farm received a bid from an unidentified group of $32.1 million for the farm, and all of its stallions, well above the $26.27 million bid received the previous week. A few hours later, Mutual Benefit Life continued with foreclosure, stating the offers were not sufficient. The Calumet auctioned took place the following March.
December 6, 1991, a standing-room crowd packed the rotunda, which overflowed into capitol corridors, and lined two upper mezzanines for Governor Bert T. Combs's eulogy given by journalist John Ed Pearce. His family buried him in Clay County the following day.
December 6, 2003, Trinity defeated St. Xavier 17-14 to win the 4A Kentucky State High School Football Championship.
December 6, 2003, legendary former UCLA basketball coach John R. Wooden held the game trophy with the UK team after the Wildcats defeated the Bruins 52-50 in the John R. Wooden Classic in CA. UK players in front: from left, Erik Daniels, Gerald Fitch, and Antwain Barbour.
December 6, 2005, the World Equestrian Games picked the Kentucky Horse Park for their 2010 games. With total attendance estimated at 300,000, state officials expect it to be the largest sporting event in Kentucky history with an estimated $100 million for the local economy.
December 6, 2009, Michael Polakovs, who performed as Coco the Clown, died in Ashland. His father, Nicolai Poliakoff, made the clown famous in Europe.
December 6, 2014, Trinity defeated Dixie Heights 47-14 for the Class 6A KHSAA Commonwealth Gridiron Bowl.
December 6, 2014, more than 1,000 fans braved freezing temperatures and gathered at Keeneland's outdoor show ring to welcome Horse of the Year Zenyatta to Kentucky. Accompanied by Team Zenyatta, including owners Jerry and Ann Moss and trainer John Shirreffs, they paraded the champion for the public for a final time before her retirement to Lane's End Farm in Versailles.
On December 6, 2019, after 32 years of marriage, the wife of Papa John's founder John Schnatter filed for divorce. The two settled their $500 million assets amicably.
December 6, 2020, nine months after the 1st case of coronavirus in Kentucky, the state passed 200,000 positive cases and recorded 2,072 deaths.  Governor A. Beshear stated that even though the past week broke records for positive cases, the virus seemed to be slowing down.
Positives: 2,567 / 200,632
Deaths: 10 / 2,072 – 1st Death 3/16/20
50&over: 2,018 / 49-30: 51 / 29&under: 3
December 6, 2021, another Bob Baffert trained horse died on the track, this time the 2021 Kentucky Derby winner, Medina Spirit.