Kentucky Trivia
November 9, 1804, 23-year old Richard Mentor Johnson of Georgetown became a member of the Kentucky House of Representatives, although he did not meet the Kentucky Constitution's minimum age requirement of 24. His popularity led legislators to ignore the discrepancy and allowed him to take his seat. In 1806, voters sent him to the U.S. House of Representatives – the first Kentucky native elected to Congress. Once again, he didn't meet the minimum age requirement of 25 years of age, but by the time Congress opened, he had reached the proper age. While in D.C. he left his wife, Julia Chinn, in charge of family matters.
November 9, 1827, Robert Patterson, who laid out the town of Lexington and who served in the first state government passed away.
The Kentucky Encyclopedia edited by John E. Kleber; pg: 713
Localtonians wishes a Happy Birthday to Martin Van Buren Bates, known as the "Giant of Letcher County," born in Whitesburg in 1845. Martin was normal size at birth but grew into a man 7'11" and 525 pounds. Although of peace-loving nature, he was a courageous and fearless officer in the Confederate Army, earning Captain's rank. After the war, Martin did not return to Kentucky because of violent feuding between the Union and Confederate supporters. He said, "I've seen enough bloodshed; I didn't want it anymore." Captain Bates toured much of the U.S., Canada, England and Europe, meeting Presidents Garfield and McKinley and was received by Queen Victoria on multiple occasions.
November 9, 1850, the Louisville Daily Journal reported that "Col. Richard Mentor Johnson is laboring under an attack of dementia, which renders him totally unfit for business. It is painful to see him on the floor attempting to discharge the duties of a member. He is incapable of properly exercising his physical or mental powers." The paper was referring to his role as a member of the Kentucky House of Representatives. He died ten days after the article appeared.
November 9, 1851, with the connivance of Clark County, Indiana and Indiana Governor Joseph A. Wright, Kentucky marshals abducted Calvin Fairbank and took him back to Kentucky for trial. In 1852, Kentucky sentenced him to 15 years in the state penitentiary. While imprisoned, he was singled out for exceptionally harsh treatment, frequently flogged and overworked. Calvin Fairbank, an American abolitionist and Methodist minister, was twice convicted in Kentucky of aiding the escape of slaves and served a total of 19 years in the Kentucky State Penitentiary in Frankfort. Fairbank is believed to have helped 47 slaves escape to freedom.
November 9, 1894, Police Officer James Edward Phelps, Paducah Police Department, suffered a fatal heart attack while assisting at the scene of a fire. Officer Phelps had rushed into the burning building to help search it for anyone trapped inside. He collapsed after exiting the building and died.
November 9, 1911, President William Howard Taft dedicated the first Lincoln Memorial before a crowd of 3,000 in LaRue County.
November 9, 1918, the Kentucky football teamed played Georgetown College winning 21-3. It was the last game of an abbreviated season due to WWI.
November 9, 1926, Deputy Sheriff Joseph Carter, Elliott County Sheriff's Department, was shot and killed while attempting to arrest a man for arson in the man's home. The man's father shot Deputy Carter inside the home and then fled.
Localtonians wishes a Happy Birthday to Louisville native Mary Allin Travers, born in 1936. Mary was a member of the folk music group Peter, Paul and Mary. She also released five solo albums in addition to her work with the famous trio.
November 9, 1938, Keeneland made their first charitable contribution. Two years after the first race, Keeneland had made a small profit, and therefore the Lexington Community Chest, a forerunner to the United Way, was gifted $500.
November 9, 1953, Thompsonville native James Thomas Cotton Noe passed away. Noe was Kentucky's first poet laureate, an honorary title he held from 1926 until his death. He published eight volumes of poetry before he passed in Beverly Hills, CA. Noe is laid to rest in the Lexington Cemetery.
November 9, 1966, Air Force CAPT Charles F. Swope from Newport died fighting in the Vietnam War.
November 9, 1966, Trooper Mack Edward Brady, Kentucky State Police, died in an automobile accident while responding to a call for assistance. He swerved to avoid a head-on collision after someone pulled into his path during an emergency run.
November 9, 1967, Marine Corps PFC Kenneth W. Harris from Grays Knob in Harlan County and Army PFC Quinn W. Tichenor from Jefferson County both died fighting in the Vietnam War.
Localtonians wishes a Happy Birthday to Harlan County native Nick Lachey, born in 1973.
November 9, 1974, Forego runs in the Grade I two-mile Jockey Club Gold Cup. Just imagine, in a span of only six weeks, a horse winning the 1 1/2-mile Woodward Stakes, then the seven-furlong Vosburgh Handicap (in 1:21 3/5 under 131 pounds), and finally the two-mile Jockey Club Gold Cup. At the end of the year, he became the only horse in history to win the two-mile Jockey Club Gold Cup and be voted champion sprinter the same year.
November 9, 1977, the John Andrew Miller House was placed on to the U.S. National Register of Historic Places. In 1775, John Andrew Miller settled in Kentucky and by 1785 had built the sturdy house on 1,000 acres in Georgetown.
November 9, 1981, Kentucky bought 120-year old mansion in Daffenville, located outside Paducah, called the Smith mansion. They were determined to use it as a tourist information center. Locals had other ideas and worked diligently to stop the state's plans.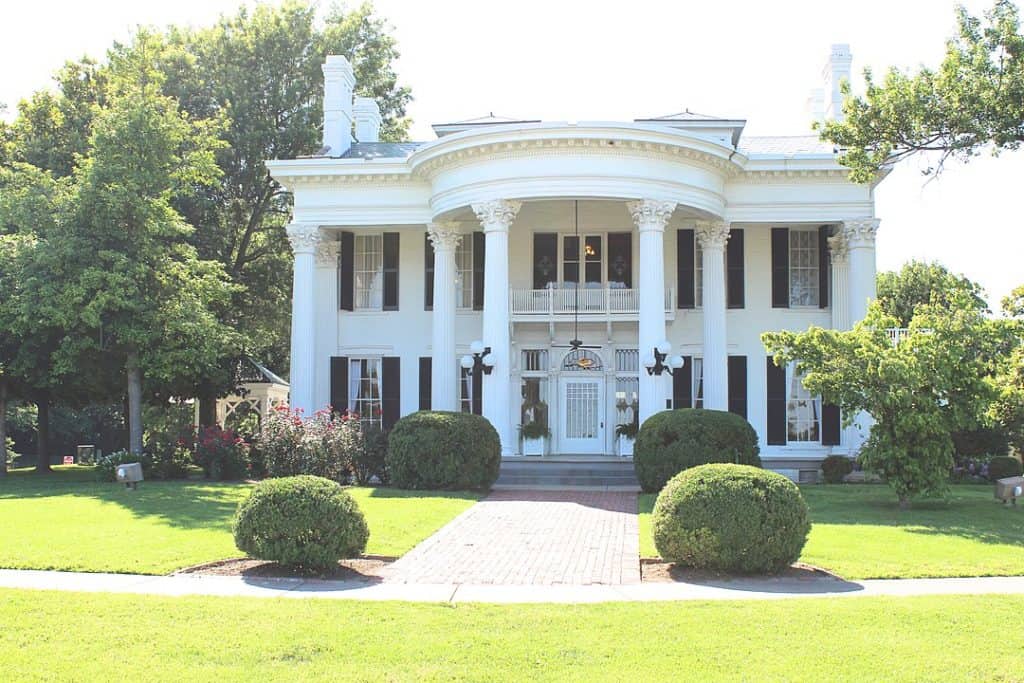 November 9, 1981, Governor John Y. Brown called Paul Patton at 6:00 p.m. and asked if he would take on the role as Chairman of the Democratic Party. Patton told the press he thought he was kidding at first. The front runner bowed out at the last minute.
November 9, 1999, Governor Paul E. Patton defeated Peppy Martin to win a second term, continuing to be our 59th governor. It was the first time that the election was held since the Kentucky General Assembly changed its term limits law in 1992, allowing Patton to run again.
November 9, 2002, No. 16 LSU Tigers, with no time left on the clock, threw a 74-yard game-winning touchdown pass to beat Kentucky in Lexington. Some refer to it as the "Bluegrass Miracle."
November 9, 2012, Hardinsburg native Bobbie Jordan passed away.  Bobbie appeared in guest roles on The Odd Couple, Charlie's Angels, Diff'rent Strokes, One Day at a Time, Quincy M.E., Nero Wolfe, Highway to Heaven, The Man From U.N.C.L.E., The Wild Wild West, Love, American Style, and Ironside.  A talent scout discovered her singing while she waitressed in a CA restaurant.
November 9, 2018, Kentucky Department of Education Commissioner Wayne Lewis stated that the Kentucky Department of Education will push the state legislature during its upcoming session to pay for charter schools. This is despite considerable opposition from the state's public school teachers and their allies.
November 9, 2019, WKU defeated Arkansas 45-19.
November 9, 2019, the 16th annual Louisville Slugger Museum auction was held and included some extraordinary baseball history pieces. The 2019 auction was one for the memory books and included items such as Mickey Mantle's 1960 New York Yankees jersey valued between $150,000 and $300,000, Babe Ruth's professional baseball bat used from 1928-1929 valued between $100,000 and $200,000, Ty Cobb's bat from 1925-28 valued at $50,000 to $75,000, Shoeless Joe Jackson's autographed bail bond from 1915 valued $40,000 to $60,000, Pete Rose's home jersey valued up to $10,000 and much more. The memorabilia was part of the Green Diamond Gallery Collection, which Mr. Bob Crotty amassed over 50 years.
November 9, 2020, the coronavirus surge continues with the state reporting the highest weekly covid cases total so far; 12,421 cases in one week, up almost 500 cases from the week before.