Kentucky Trivia
November 4, 1778, the Virginia Legislature again voided the Transylvania Purchase made by Richard Henderson.
A History of the Daniel Boone National Forest, 1770-1970 by Robert F. Collins; pg: 102
November 4, 1793, Kentucky legislatures met in Frankfort for the first time in the Wilkinson House. This was Kentucky's second temporary state capitol, the first being a log home in Lexington. The first permanent capitol building was occupied in 1794 and burned in 1813. The last day they convened in the Wilkinson House was December 21, 1793.
The Kentucky Encyclopedia edited by John E. Kleber; pg: 161
November 4, 1824, fire consumed the second permanent state capitol building. This was the fifth building to be used by legislatures as a capitol building. It was in use only eight years. The two-story brick structure had only two rooms on the first floor; these were used by the house and senate. The courts occupied the second floor. Two wings were detached from the main building and were used by State officials' offices. Although the main section and west wings of the building were destroyed by fire, the east wing still stands. The capitol building shown on the video picture below is Kentucky's third permanent capitol building.
November 4, 1842, on a Friday evening, Abraham Lincoln (33) wed Mary Todd Lincoln (23) in the front parlor of Mary Todd's sister Elizabeth home, in Springfield, IL. About 30 relatives and friends, all hastily invited, attended the ceremony conducted by Episcopal minister Rev. Charles Dresser. James Matheny, 24, was asked by Lincoln to be the best man on the wedding day! Neither Mary's nor Abraham's parents attended. Mary wore a muslin wedding dress that belonged to her sister Frances with a pearl necklace but no veil. The wedding ring's inscription read "A.L. to Mary, November 4, 1842. Love is Eternal." The couple honeymooned at Globe Tavern, a very ordinary two-story Springfield boardinghouse made of wood. The couple was married for 23 years.
November 4, 1896, Patrolman Aquilla W. White, Owensboro Police Department, was shot and killed while attempting to disperse a group of men who were acting disorderly on Lower Fifth Street, near the Southern Iron Works. A man grabbed his service revolver and shot him. The suspect was arrested a few days later in Louisville. On December 26th, 1896, a mob seized the suspect from the Owensboro jailer at gunpoint and hanged him.
November 4, 1926, Chief of Police Tom Blackburn of the Garrett Police Department, was shot and killed after responding to a home where a group of drunk men were involved in a large brawl.
November 4, 1930, Phar Lap won the Melbourne Cup Race in Australia; it's most prestigious race. The legendary Phar Lap won as the shortest-priced favorite in history and the only favorite to win at odds on 8/11. He had placed 3rd the previous year. Due to his outstanding success, criminals tried to shoot Phar Lap three days earlier after completing a track work. They missed, and later that day, he won the Melbourne Stakes, and three days later, the Melbourne Cup.
On November 4, 1939, a young man's dream came true. A proud John Lair welcomed guests to the very first Renfro Valley Barn Dance. That first Saturday night performance made country music history and served as a foundation for season's to come. John Lair's dream launched Renfro Valley and his vision for its future; wholesome and clean.
November 4, 1950, Marine Corps PFC Huil D. Sparks from Martha in Lawrence County and Army SFC James M. Clevenger from Morgan County and Army PVT Ira V. Trent from Letcher County, all died fighting in the Korean War.
November 4, 1951, Army CPL Owen D. Chilton from Henry County died fighting in the Korean War.
November 4, 1956, Patrolman Rufus Edward Froedge, Owensboro Police Department, was killed when his patrol wagon collided with a patrol car at the intersection of 4th Street and Triplett Street. He was pursuing a speeding vehicle when the collision occurred.
November 4, 1965, Army SP5 Benjamin R. Pinkerton from Ft. Knox died fighting in the Vietnam War.
November 4, 1966, the Old Morrison building on Transylvania Campus was declared a registered National Historic Landmark. On behalf of the U.S. Department of Interior, John A. Aubuchon, Superintendent of Mammoth Cave National Park presented a bronze plaque and certificate to J. Douglas Gay, Jr., President of Transylvania's Board of Curators.
November 4, 1966, Army PVT Bobby Young from Viper in Perry County died fighting in the Vietnam War.
November 4, 1967, Army PFC Jimmy R. Baggarly from Stanley in Daviess County died fighting in the Vietnam War.
November 4, 1968, Sergeant James Ryan, Sr., Danville Police Department, succumbed to gunshot wounds received the previous night while responding to a burglary call with another officer on South Fourth Street. The officers encountered a man with an automatic rifle. The suspect opened fire, striking Sergeant Ryan six times.
November 4, 1975, Kentuckians elected Paducah native and Democrat Julian Carroll the 54th governor of Kentucky over Robert E. Gable with 62.84% of the vote.
November 4, 1980, Senator Wendell Ford set a state election record in defeating Mary Louise Foust with 720,891 votes. No other candidate running in Kentucky received more votes.
November 4, 1985, the U.S. Supreme Court ruled in Kentucky vs. Indiana that the boundary between the states is "a series of straight lines between sequentially numbered geodetic points, 1927 North Amerian Datum."
The Kentucky Encyclopedia edited by John E. Kleber; pg: 103
November 4, 1989, the 6th Breeders' Cup was the first ever held in Florida and it featured the greatest rivalry of the 1980s when Kentucky Derby and Preakness Stakes winner Sunday Silence from California met Belmont Stakes winner Easy Goer from New York in the Classic for the Horse of the Year title. Many say it was the race of the decade.
Localtonians wishes a Happy Birthday to Whitley County native Jordan Mackenzie Smith born in 1993. In 2015 he gained national recognition when he won season nine of the singing competition The Voice. During his time on The Voice he was the show's first artist of the season to reach No. 1 in sales of pop songs in the iTunes Store, and set new sales marks on Billboard charts.
November 4, 1996, President Clinton and first lady Hillary Clinton talked with UK coach Rick Pitino and his wife, Joanne, on the speaker's stage at UK. On election eve, Clinton finished months of campaigning with a high-energy pep rally at UK in front of about 14,000 supporters.
November 4, 2000, the 17th Breeders' Cup started off with two huge upsets in the Distaff and Juvenile Fillies. Defending champion Cat Thief returned to the Classic. Fusaichi Pegasus, the $4 million yearling who parlayed himself into a $60 million stallion took center stage for the final time. Win or lose he would retire after only nine races. It was one heck of a battle, down Churchill's home stretch.
November 4, 2003, Ernie Fletcher beat Ben Chandler to become the first republican governor in 32 years and the second doctor to win the governorship.
November 4, 2006, Kentucky fans carried the goalpost around the field after it was torn down after the Wildcats upset Georgia 24-20 in Lexington. It was UK's first win over Georgia since 1996.
November 4, 2006, total purses leaped from $14 million to $20 million for the 23rd Breeders' Cup. After a six year hiatus, the event returned to Kentucky and the 2-year-old Street Sense showed he loved Churchill Downs, winning the Juvenile by a widening 10 lengths under jockey Calvin Borel.
November 4, 2009, Governor Steve Beshear urged quick action to protect Kentucky's interest in response to Ohio's voters' decision to authorize casino gambling. The governor joined horse racing leaders in pushing lawmakers to quickly expand gambling now that casino construction can move ahead in Cincinnati and other Ohio cities.
Friday, November 4, 2011, Churchill Downs played host to the 28th Breeders' Cup for the second consecutive year and for a record eighth time. The first race on the card was a new race, the Juvenile Sprint for 2-year-olds going three-quarters-of a mile.
November 4, 2011, "case #1" died suddenly while galloping at Hollywood Park.  There was nothing unusual about the case at the time; however, the track notified the California authorities for an autopsy per protocol.  This would be the first horse death, under the care of Bob Baffert, where officials took notice.  Seven of his horses died suddenly from November 4, 2011, through March 14, 2013.
November 4, 2013, Marietta Strange from Louisville caught a state record Logperch in Lake Berkley weighing .08 lbs.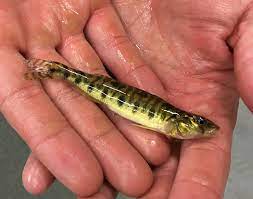 Friday, November 4, 2016, the 33rd Breeders' Cup World Championships will long be remembered as an event that lived up to its giant expectations. For a record ninth time the Breeders' Cup was held at Santa Anita Park and before a Breeders' Cup record two-day crowd of 118,484 spectators. The first Breeders' Cup race on Friday, the $1 million Breeders' Cup Juvenile Turf, fittingly had a Hollywood theme, as the 2-year-old Oscar Performance scored a 1 ¼ length victory.
Saturday, November 4, 2017, Del Mar hosted the 34th Breeders' Cup and their on-track handle of $15,981,250 was the highest since 2006, the last year the Breeders' Cup Championships were conducted over one day. The total handle was the highest since the 2010 Breeders' Cup at Churchill Downs when there were two additional Breeders' Cup races. Saturday's on-track handle was $15,900,813, an increase of 18% over the $13,563,884 wagered on track at Santa Anita last year.
November 4, 2019, Kentuckians went to the polls to vote. The predictions were about 31% of the 3,451,537 voters would turn out, the same as 2015. Kentucky has some of the most restrictive laws in the country when it comes to early voting, absentee voting and the times polls close on Election Day. Kentucky is one of nine states to not allow either early in-person or absentee voting by mail without an accepted excuse. The Covid-19 flu virus changed this for 2020.