Kentucky Trivia ● Kentucky Tweets
If they can fight and die on Okinawa, Guadalcanal (and) in the South Pacific, they can play ball in America. Happy Chandler
September 20, 1863, Gen. Benjamin Hardin Helm was mortally wounded at the Battle of Chickamauga and died the following day. His father, John LaRue Helm, governed Kentucky for thirteen months, starting in July 1850.
Localtonians wish a Happy Anniversary to Flem D. Sampson and Susie Steele, who wed in 1897. The couple had three daughters—Pauline, Emolyn, and Helen Katherine. Flem would become governor 30 years later.
September 20, 1927, Constable Green Gambrel, Knox County Constable's Office, died from a gunshot while attempting to serve a warrant to the owner of a general store in Flat Lick. Several years earlier, Constable Green was shot in the line of duty and pronounced dead but eventually made a full recovery.
September 20, 1928, Constable William Tressler, Campbell County Constable's Office, succumbed to gunshot wounds sustained four days earlier when he was ambushed. Two of the three suspects were later shot and killed.
September 20, 1948, Chief of Police George Benz and Juvenile Probation Officer August Utendorfer, Campbell County Police Department, died in a vehicle crash returning from the Greendale House of Reform, in Lexington.
September 20, 1951, MLB announced their replacement for Happy Chandler, Ford Frick. Chandler resigned in July and served for five years, eight months, and 14 days as the 2nd commissioner.
September 20, 1952, spurred by the State Fair fire days earlier, city fire department officials asked Churchill Downs to install an automatic sprinkler system in all roofed buildings, to assure minimum fire safety.
September 20, 1960, the Gallop Poll organization announced that Independents favored Nixon over Kennedy, a day before the V.P. and his wife Pat arrived in Kentucky.
September 20, 1963, a doctor entered I-64 going the wrong way at the Waddy-Petyona interchange and died two miles down the interstate. The State Police suggested the state install bright signs to prevent further tragedies.
Sunday, September 20, 1970, the hot air balloon, Free Life, launched from New York in grand style. Rodney Anderson, 32, and his wife, Pamela Brown, 28, attempted to cross the Atlantic Ocean three times before. Unfortunately, they never made it and were never heard from again. Pamela Brown was an actress and sister to future Kentucky Governor John Y. Brown Jr. The 1st successful balloon trip over the Atlantic occurred eight years later.
September 20, 1972, Muhammad Ali (39-1) fought Floyd Patterson (55-7-1) in Madison Square Garden. The rematch drew 17,000 and Patterson, who had lost to Ellis during Ali's exile, looked better early on than he had in years. But Ali opened a cut on Patterson's eyelid, and the fight was stopped in the seventh round despite Patterson's protests.
On September 20, 1973, the U.S. National Register of Historic Places added Landward House to their list. The brick Italianate mansion with a limestone facade and a projected entrance sits in downtown Louisville. Frederick Law Olmsted, Jr. created the garden in 1929.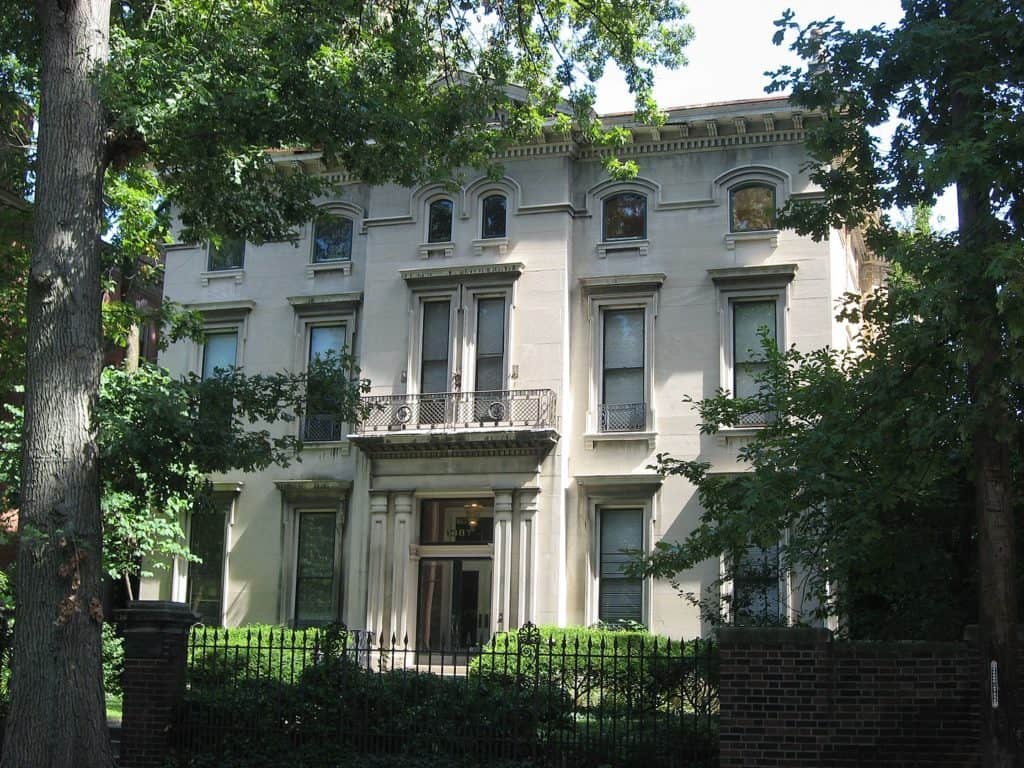 Localtonians wish a Happy Birthday to Bowling Green native Kindly Myers, born in 1985. Kindly is a bikini model seen in renowned men's magazines such as Maxim, Playboy, and FHM.
On September 20, 1991, Bernard Bickerstaff received a hero's welcome home to Harlan. He came for a short visit while a General Manager for the Denver Nuggets. He had already won NBA's coach of the year.
September 20, 2005, Army SGT William A. Allers III, 28, of Leitchfield died in Iraq fighting in Operation Iraqi Freedom.
September 20, 2006, Army SGT 1st Class Charles J. Jones, 29, of Lawrenceburg died in Baghdad during Operation Iraqi Freedom.
September 20, 2009, Lexingtonian Tyson Gay, at the Shanghai Golden Grand Prix, ran the second-fastest men's 100m on record, winning in 9.69 seconds. This matched Jamica's Usain Bolt's world record at the 2008 Beijing Olympics. The current men's world record is 9.58 seconds, set by Bolt in 2009.
September 20, 2015, a public monument dedication took place for the Naturalization Tree at Camp Zachary Taylor Memorial Park in Louisville. Thousands of foreign-born soldiers once stood beneath a vast North American Ash Tree at Camp Taylor and became U.S. citizens, starting with 400 in 1918.
September 20, 2017, experts told Frankfort lawmakers that the Commonwealth opioid epidemic is a "public health catastrophe." They also stated, "when the clock strikes midnight tonight, four Kentuckians will have died of a drug overdose."
September 20, 2019, Mary Margaret Lowe and Eugene Lacefield received the Kentucky Heritage Land Conservation Fund Stewardship Award. The couple donated 338 acres of their Henry County farm to the Office of Kentucky Nature Preserves to help restore federally endangered species. As a result, in 2020, the Drennon Creek State Nature Preserve became the 1st new preserve in a decade.
September 20, 2020, for the 1st time since March, the governor's update on the virus did not appear on the first two pages of either of Kentucky's two largest newspapers.
Positives:  439 / 61,542
Deaths:  3 / 1,111 – 1st Death 3/16/20
50&over:  1,080 / 49-30: 30 / 29&under: 1
September 20, 2021, the Biden Administration announced plans to begin administering boosters. Unfortunately, despite limited evidence they were ready for healthy adults, the debated decision got ahead of the FDA's work to clear boosters and two top FDA officials quit. "As a result, the FDA lost two giants who helped bring us many safe and effective vaccines over decades of public service, Luciana Borio," a former chief scientist with the agency.
On September 20, 2021, Dr. A. Fauci announced Americans could soon "mix and match" their initial vaccine with a different company's booster. The doctor preferred to "mix and match."