Thank You For Visiting
July 6, 1788, the 6th Convention for statehood, opened in Danville.
July 6, 1802, Edward West, a Lexington inventor and silversmith, was granted a patent for his steamboat invention. Robert Fulton's better known vessel on a larger scale was patented the following year in 1803.
July 6, 1852, at the Statehouse in Springfield, Lincoln delivered a stirring eulogy of his political idol, Henry Clay.
July 6, 1852, U.S. Senator David Meriwether was appointed by Governor Powell to fill Henry Clay's empty senate seat.
July 6, 1859, two surveyors representing Kentucky and Tennessee wandered off course from a marked Beech Tree on the bank of Drakes Creek in current Simpson County. They turned their compasses ¾'s of a mile north from a Black Jack Oak creating a 100 acre indentation. Today this error is known as Black Jack Corner or the Middleton Offset.
The Kentucky Encyclopedia edited by John E. Kleber; pg: 635
July 6, 1884, Dick Henderson, a black male was lynched in Todd County for cutting a white boy.
July 6, 1887, Mary E. Britton gave a speech to the Ninth Annual Kentucky Negro Education Association (KNEA) Convention in Danville. Here she spoke out on behalf of women suffrage. In her remarks, were later published as "Woman's Suffrage: A Potent Agency in Public Reform," she argued: "that women, like men, had a right to define their own fate within the laws of the land, and that laws should be equally applied to both women and men."
July 6, 1888, Miles Petty, a black male was lynched in Henderson for murder.
July 6, 1893, Henry Whitestone passed away in Louisville.  Mr. Whitestone, an Ireland immigrant, was one of Kentucky's most famous architects and introduced the Italianate style to the city. Whitestone is best known for his 1869 design of the second Galt House and the 1877 offices of the Louisville & Nashville Railroad (now CSX Transportation). He also designed James C. Ford's residence (1858-59) and the Ronald-Brennan house (1870). The Ronald-Brennan house is one of his many works listed on the National Register of Historic Places and was also voted one of Louisville's top ten favorite buildings.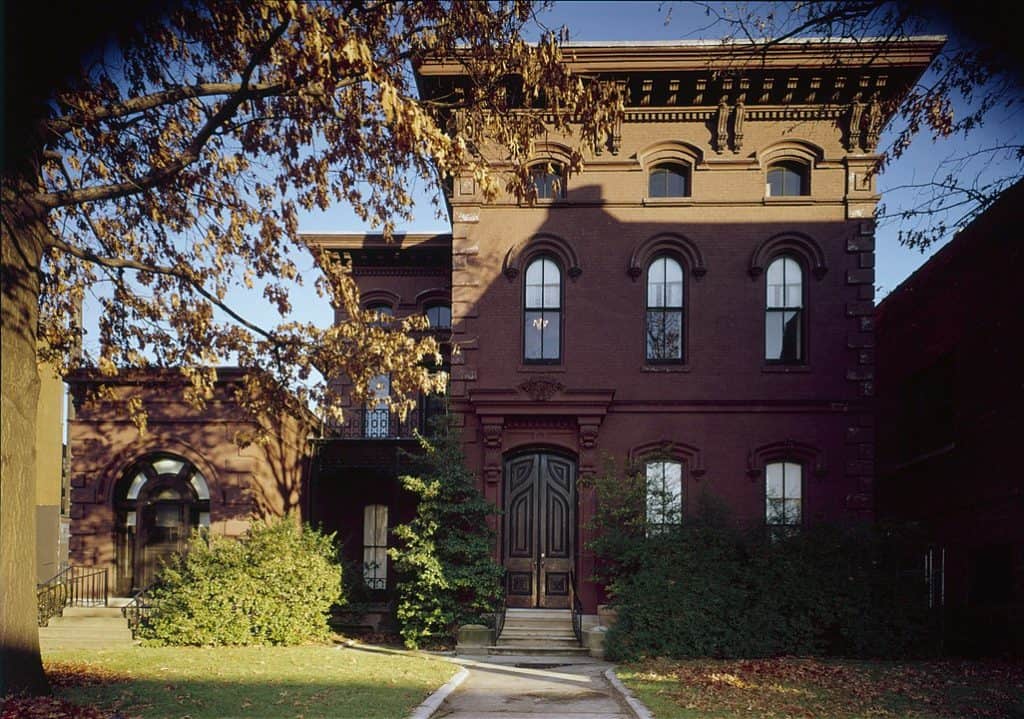 July 6, 1902, Chief of Police Alexander Yost, Catlettsburg Police Department, succumbed to heat exhaustion he first suffered while on duty in extreme temperatures on the 4th of July.
July 6, 1912, Harlan County Deputy Sherriff Neil Christian succumbed to a gunshot wound sustained two days earlier when he was shot by a man seeking revenge against the deputy.
July 6, 1928, Deputy Sheriff John Hensley and Sheriff Floyd Ball, Harlan County Sheriff's Office, were shot and killed when they attempted to arrest three men who had just crashed their car through a barricade onto a newly-constructed highway 12 miles west of Harlan.
Localtonians wishes a Happy Birthday to Louisville native Ned Beatty, born in 1937.
July 6, 1963, Wise Charge wins the $37,000, six furlongs Junior Derby in Miles Park.
July 6, 1966, Army SFC William C. Fraley from Ashland in the Vietnam War.
July 6, 1967, Marine Corps SGT Donald C. Pike from Danville and Army SGT William J. Price from Louisville, died in the Vietnam War.
July 6, 1968, Army PFC William R. Curry from Columbia in Adair County died on the Vietnam War.
July 6, 1969, Army PFC David E. Buttery from Berea died in the Vietnam War.
July 6, 1975, Ruffian and Foolish Pleasure broke from Belmont's starting gate, in front of more than 50,000 spectators, ready to run a mile and a quarter.
July 6, 1977, in the second of their ten meetings, Alydar defeated Affirmed to win the Great American Stakes at Belmont Park. This was the first of Alydar's three victories over Affirmed and it was the second time they met in the race.
July 6, 1990, Danville native William Richard Higgins died at the hands of his capturers in Lebanon.
July 6, 2010, Army PFC Michael S. Pridham, 19, of Louisville, died of wounds from a bomb in Afghanistan fighting in Operation Enduring Freedom.