HAPPY 4TH OF JULY
July 4, 1777, Fort Boonesborough endured one of the its heaviest and most serious attacks.  With a force of 200 warriors, British Chief Black Fish surrounded the fort and the attack began.  Daniel Boone and his garrison forewarned the settlement well in advance.  The enemy fired constantly and repeated attempts to set the fortified camp on fire with fire arrows and torches thrown over the stockade.  The pioneers manned the portholes continually.  Women and girls molded bullets, loaded spare rifles, cooked and distributed food, rationed water, and attended children and livestock without rest.  The Native Americans destroyed the remaining crops near the fort.  On the morning of July 6, the enemy, discouraged by their failure, withdrew before daylight taking with them their seven dead and several wounded warriors.  The garrison lost one man and two were injured.
A History of the Daniel Boone National Forest, 1770-1970 by Robert F. Collins, United States. Forest Service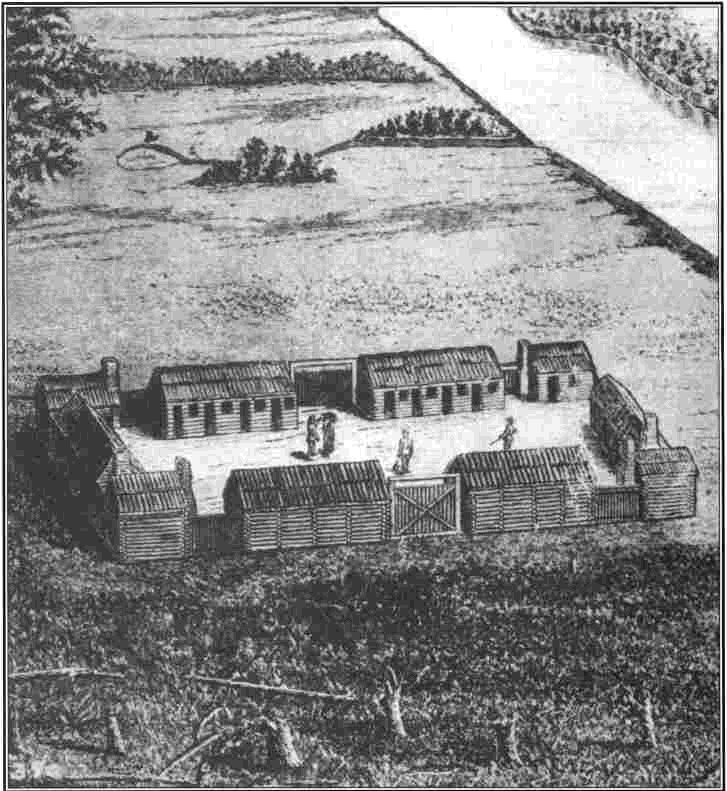 July 4, 1788, in Thomas Young's tavern, Lexington men remembered the revolution that had named their city in the "first regular and formal celebration" of independence, 14 toasts were drunk at a dinner.
July 4, 1794, Col. William Price, a Revolutionary War veteran, held one of the first known Independence Day celebrations west of the Alleghenies. A historical marker in Jessamine County commemorates the event where 40 veterans dined to celebrate the "glorious birthday of our freedom."
Localtonians wish a Happy Birthday to Stephen Collins Foster, born in 1826, in Pennsylvania, another Commonwealth.
July 4, 1819, Woodford County native Robert Crittenden became the 1st acting governor of Arkansas Territory.
On July 4, 1834, Governor Morehead, hosted Kentucky's first National Republican/Whig Party convention in Frankfort. Kentuckians flocked to the "new" party en masse, and the legislative elections of August 1834 saw the party garner majorities in both houses of the state legislature.
July 4, 1862, Confederate Colonel John Hunt Morgan, with 876 men, left Knoxville to begin his raids in Kentucky-held Union lands.
July 4, 1863, Morgan's Raiders again met up with Union troops in Tebb's Bend near the Green River in Taylor's County.  It did not go good for the Raiders.
July 4, 1895, Patrolman Edward Byrnes, Louisville Police Department, died while attempting to make an arrest at a tavern in the 400 block of Roselane Street. He and several other officers were attempting to clear a corner of loitering men when one of the men in the crowd opened fire.
July 4, 1896, Town Marshal Hence H. Harmon, Adairville Police Department, died from a gunshot while attempting to arrest a man who had been drinking and who had threatened him with a handgun.
July 4, 1907, Deputy Sheriff Andy Downs, Pulaski County Sheriff's Department, died as he attempted to arrest a man suspected of running an illegal drinking establishment. The suspect opened fire on him with a handgun, fatally wounding him. Deputy Downs succumbed to his injury on the scene.
July 4, 1921, Patrolman Doc Lefler, Ashland Police Department, died as he and other officers attempted to arrest a man for assaulting his wife. As Officer Lefler led the suspect away from the house he stopped to wait for the other officers, releasing his hold on the suspect. The suspect pulled a gun from his pocket and shot Officer Lefler multiple times at close range. The two officers fired back and struck the suspect, however, the suspect escaped.
July 4, 1923, Deputy Sheriff Jim Collins, Bell County Sheriff's Department, died while investigating the sounds of gunfire. He was on duty at a local picnic area during Fourth of July celebrations when he heard the gunfire in the distance. He had driven to the location and as he exited his vehicle two men immediately shot him before he could even draw his gun.
July 4, 1923, the Commonwealth of Kentucky renamed Federal Hill to My Old Kentucky Home in honor of Stephen Foster's "My Old Kentucky Home, Good-Night!"  Kentucky took ownership of the estate as an historic shrine, effectively becoming Kentucky's first state-owned park.  The song "My Old Kentucky Home" became Kentucky's state song five years later.
July 4, 1924, Frankfort dedicated the only monument in Kentucky that honors the nearly 25,000 African American Kentuckians who fought in the Civil War in the U.S. Colored Troops.
July 4, 1939, flash floods in Eastern Kentucky killed 79 people, including 52 people in Breathitt, 25 in Rowan, and two in Lewis.
July 4, 1951, Marine Corps SSGT James B. Sutton, Jr. from Proctor in Lee County died in the Korean War.
July 4, 1952, Army PFC Harold L. Watson from Jefferson County died in the Korean War.
July 4, 1954, two-year-old Ribot won his first race, the Premio Tramuschio. He concluded his career in 1956, with 16 wins in as many starts.
July 4, 1961, the Zachary Taylor's childhood home in Louisville became a National Historic Landmark.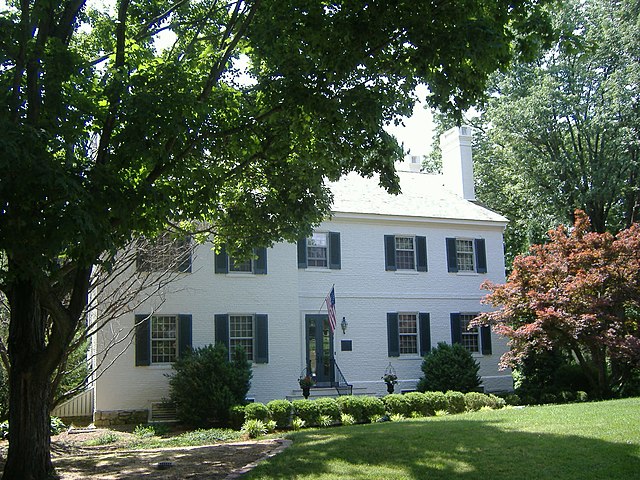 Localtonians wish a Happy Birthday to Louisville native Lee Reherman, born in 1966. Lee acts in television and film and has hosted television reality shows.
July 4, 1969, Army SP4 Raymond L. Pirrman from Louisville and Army SP4 Floyd Watts from Watss in Breathitt County, died in the Vietnam War.
July 4, 1970, Army SGT William C. Ray from De Mossville in Pendleton County died in the Vietnam War.
July 4, 1972, two-year-old Secretariat, ridden by Paul Feliciano, ran 4th to Herbull in his racing debut. He got blocked badly throughout the race on the Aqueduct oval. It was his worst finish ever.
July 4, 1974, Miles Park, during what turned out to their last full year of racing and also known as Smiles Park by its loyal patrons, posted the wrong horse's number as the winner in a photo finish. After a stewards' hearing the next morning, the track fined the three judges $100 and suspended the final week of the meet. (One Judge appealed his sanction to the Kentucky State Racing Commission and went to his grave, insisting that he posted the right horse.)
July 4, 1976, Charlie Whittingham swept the top three spots in the American Handicap at Hollywood Park with "King Pellinore," "Riot in Paris," and "Caucasus." Twenty-two days later, he did it again, in the Sunset Handicap, with the same three horses but in a different order.
July 4, 1977, Lexington's 1st Fourth of July 10,000-meter race, later known as the Bluegrass 10,000, ran. Swag Hartel of Louisville won in 31 minutes, 36 seconds. Despite the 83 degrees, all 465 runners finished the race.
July 4, 1978, trainer D. Wayne Lukas won his 1st $100,000 stakes race over the turf in the American Handicap with Effervescing, ridden by Laffit Pincay Jr., at Hollywood Park.
On July 4, 1996, Vic Scoggin completed a 696-mile swim in 65 days.  He possibly became the 1st person to swim the entire Cumberland River.  He protested and raised awareness about the river's pollution.  His trip took him from Harlan to Smithland.
July 4, 2000, Hall of Fame jockey Russell Baze scored his 7,000th career victory aboard "This Is the Moment" at the Alameda County Fair in Pleasanton, CA. Baze became the 6th jockey to join the 7,000-win club.
July 4, 2004, Louisville native Chris Burke made his MLB debut with Houston Astros.
July 4, 2018, thousands of bourbon barrels toppled to the ground in the collapse of the second half of a Barton 1792 distillery warehouse in Bardstown. According to the state Energy and Environment Cabinet, two retention ponds constructed after the first collapse of the structure captured 120,000 gallons. The first collapsed happened on June 22.
On July 4, 2019, President Trump rolled out the military hardware during a "Salute To America" parade that included tanks, a fly-over, Air Force One, fireworks, and a speech by the president.  Code Pink erected a 20-foot-tall "Trump baby" balloon nearby, which was obvious.  Meanwhile, the Woodford County Jim Beam warehouse still burned from when it started four days earlier.
July 4, 2020, the Lexington Herald-Leader ran a front-page story, "More young Kentuckians are catching COVID-19." The economy had opened in May, and spikes were a concern. The paper reminded its readers that the young were not dying or getting hospitalized but they carried the virus and needed to be careful.