Kentucky Trivia ● Kentucky Tweets
Whether we and our politicians know it or not, Nature is party to all our deals and decisions, and she has more votes, a longer memory, and a sterner sense of justice than we do. Wendell Berry
September 8, 1775, Daniel Boone and his family returned to Fort Boonesborough from Snody's Station, now Castlewood, VA. The family members included Rebecca and their daughters along with 35 axemen. It took the group six months travelling the Cumberland Gap.
September 8, 1775, Frances Jane Greenleaf and her crew reached Fort Harrod. Francis manufactured the 1st salt in Kentucky at Drilling's Lick, the 1st stop for pioneer groups moving deeper into Kentucky. Frances Jane was also one of Kentucky's 1st schoolteachers.
September 8, 1808, Nathaniel Duval and Lloyd Wilcoxen, both citizens of "Bairdstown," dueled in the Indiana territory nearly opposite of Louisville. Duval "fell at the first fire, having received the ball of his antagonist in the right side. The wound proved mortal."
Famous Kentucky Duels by J. Winston Coleman, Jr.; pg: 136
September 8, 1867, John L. Helm died as Kentucky's 24th governor, five days after being sworn in. Lt. Governor John W. Stevenson became the 25th governor. Stevenson would later resign at the end of his term to become Kentucky's 18th Class II Senator.
Localtonians wish a Happy Birthday to Wendell Hampton Ford, born near Owensboro, in Daviess County, in 1924.
September 8, 1931, the will of the late William Monroe Wright, disposing of property estimated at $60 million, was filed in Fayette County. The bulk of the enormous estate, including Calumet Farm, the famous harness breeding operation, went to his son Warren Wright of Chicago.
September 4, 1940, a Cincinnati lawyer and an accountant bought the 30-acre Dowling Brothers Distilling plant in Mercer County for $300,000. The plant opened in 1889 and went through a major renovation in 1935.
September 8, 1950, Army PFC Charles Keeley from Jefferson County and Army SGT Kenneth O. Williams from Laurel County, died in the Korean War.
September 8, 1951, Army CPL Dewey F. Bruce from Knox County died in the Korean War.
On September 8, 1962, Kentucky completed the new Lure Lodge on a steep cliff overlooking one of the broadest expanses of water on Lake Cumberland.  The lodge originally had 24 guest rooms, but the new expansion added another 24 rooms and an indoor swimming pool.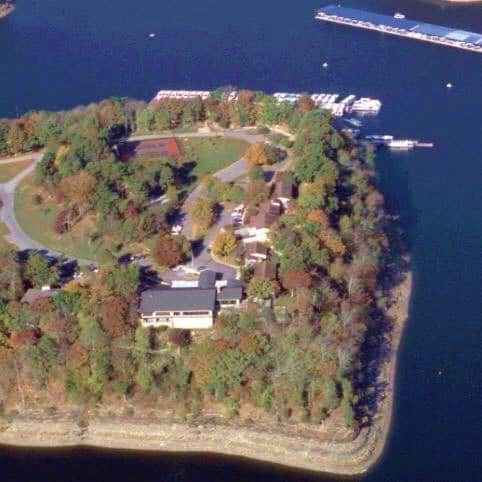 September 8, 1967, Air Force CAPT Albert F. Sayer from Ft. Thomas died in the Vietnam War.
September 8, 1968, Marine Corps PFC Bobby R. Sumpter from California in Campbell County died in the Vietnam War.
September 8, 1970, Army PFC Kenneth J. Nolen from Manchester died in the Vietnam War.
September 8, 1971, Army PFC Donald E. Smith from Louisville died in the Vietnam War.
September 8, 1979, Eastern Kentucky University (EKU) opened their regular season on their way to a National Championship.
September 8, 1983, Haskell Penn helped customer Susie Edelen at the counter of Penn's Store in Gravel Switch. Penn's Store is the oldest country store in America run continuously by the same family. It sits on the Boyle and Casey County line and opened in 1845. They operated the community's 1st post office in 1882.
September 8, 1990, EKU named their football stadium the Roy Kidd Stadium during a half-time ceremony with Coach Kidd in their season opener.  Coach Kidd and the Colonels beat S. Florida 24-12.
September 8, 1995, former U.S. House Speaker Thomas S. Foley received the 2nd "Henry Clay Medallion for Distinguished Service" in a ceremony at the governor's mansion.  Thomas D. Clark, Kentucky's Historian-Laureate, received the 1st medallion.
On September 8, 1998, federal agents, police, and prosecutors celebrated receiving $11 million and more manpower to help curb marijuana growing in the Appalachia region by making a marijuana bust in Eastern Kentucky, the 1st raid with the new money.
On September 8, 2000, Churchill Downs Incorporated (CDI) completed a merger with Chicago's Arlington International Racecourse. The deal had Arlington owner Richard Duchossois receive cash and CDI stock. Arlington, soon after the deal, announced they would shut down.
September 8, 2000, the Space Transportation System (STS-)106 Atlantis launched with Kentuckian Terrence Wade Wilcutt on board.  The 12-day mission successfully prepared the International Space Station for the arrival of the 1st permanent crew.  The five astronauts and two cosmonauts delivered more than 6,600 pounds of supplies, installed batteries, power converters, life support, and exercise equipment.
On September 8, 2009, Columbia native Dakota L. Meyer took heroic action during the Battle of Ganjgal in Kunar Province, Afghanistan, and for this, he later received the Congressional Medal of Honor.
On September 8, 2017, Lexington native Troy Gentry died in a helicopter crash in Medford, NJ, where he and Danville native Eddie Montgomery were to perform that evening.
September 8, 2018, a Kentucky bred and Keeneland graduate won the Kentucky Downs GIII $750,000 Calumet Farm Kentucky Turf Cup Stakes going 1½ miles on the turf.
September 8, 2020, Governor A. Beshear announced one death and 273 new cases.  He finished the briefing by encouraging people not to pay attention to claims that the pandemic is "not real" or that the virus is "nothing more than the flu."  Eight months later, Bill Gates promoting his new book stated, "the coronavirus is just like the flu, hurts the elderly more, and the vaccines are imperfect."  Gates explained, "We didn't understand that it's a fairly low fatality rate and that it's a disease mainly in the elderly, kind of like flu is, although a bit different than that."
Positives: 273 / 53,319
Deaths: 1 / 997 – 1st death March 16, 2020
50&over: 969 / 49-30: 27 / 29&under: 1
Wednesday, September 8, 2021, with the coronavirus state of emergency to expire on Friday, Governor A. Beshear asked Kentucky legislatures to extend the emergency to January 15, 2022, during the 2nd day of the Special Session in Frankfort. The legislatures were not so keen on the idea.