Kentucky Trivia ● Kentucky Tweets
Memorial Day
May 30, 1806, Andrew Jackson and Charles Dickinson, two Tennesseans, crossed the state border to settle their differences in one of Kentucky's most important duels. It started over a horse bet and woman issues. They met at Harrison's Mill on the Red River in Logan County where they stood eight paces apart and then turned and fired. Jackson's first shot misfired and, according to the code duello, he should have stooped shooting. Re-cocking his gun, Jackson fired and killed his opponent. Although Jackson's wound was not fatal, he suffered chronic pain from the wound for the remainder of his life.
May 30, 1854, the Kansas-Nebraska Act became law.
Tuesday, May 30, 1899, Half Time beat two others in 24th the running of the Preakness Stakes going 1 1/16 miles in 1:47 and earned $1,580. Half Time ran second in the Belmont five days earlier.
May 30, 1903, Flocarline became the 1st filly to win the Preakness Stakes, beating five others in the 28th running. The field of six went one mile and forty yards in 1:44 4/5 to win $1,875.
Localtonians wish a Happy Birthday to Louisville native Countee Cullen, born Countee LeRoy Porter, in 1903. The poet, novelist, children's writer, and playwright, was particularly well-known during the Harlem Renaissance. Although Cullen claimed to be born in New York City, he also frequently referred to Louisville as his birthplace on legal applications.
May 30, 1904, Deputy Sheriff James Day, Letcher County Sheriff's Office, died by a gunshot while attempting to arrest four men for dynamiting a river.
May 30, 1906, H.P. Whitney's Burgomaster won the 40th Belmont Stakes.  J.E. Madden's colt finished 2nd and J.R. Keene's entry finished 5th.  The winners earned $21,700 for going 1 3/8 miles in 2:20.
May 30, 1907, Peter Pan lead wire to wire to win the 41st Belmont Stakes.  The colt earned $21,765 having beat four others in the 1 3/8 miles test.  Officials did not record a time.
May 30, 1908, J.R. Keene's Colin won the 42nd Belmont Stakes. No official time was taken but he did earn 21,765 for 1st place. He did not run in the Derby or Preakness. Owners A. Belmont and J.E. Madden finished 2nd and 3rd respectively.
Monday, May 30, 1910, Sweep won the 44th Belmont Stakes, a match race going 1 3/8 miles. The winner earned $8,700. Neither of the two horses ran in the Derby or Preakness.
May 30, 1922, Chief Justice William Howard Taft dedicated the Abraham Lincoln Memorial and presented it to President Harding. In 1911, President Taft signed the bill to create the statue.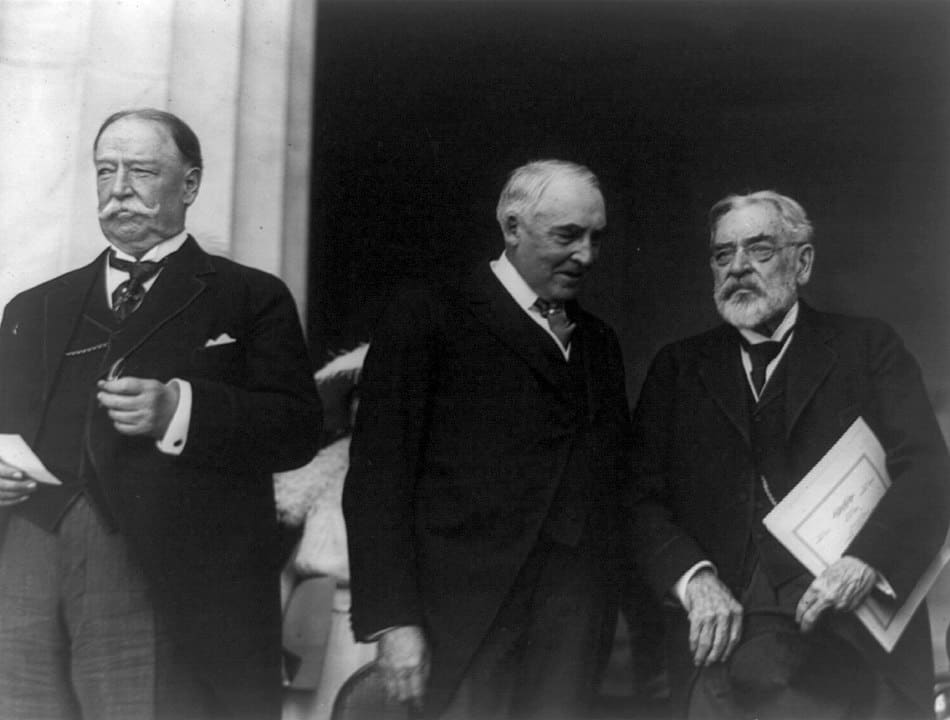 May 30, 1924, Chief of Police Porter White, Evarts Police Department, died by gunshot while questioning several men who had come into town. The men were waiting in line at a fortune-telling tent when Chief Porter asked where they were from.
May 30, 1925, Deputy Sheriff Jesse Ferrell, Pike County Sheriff's Office, died after being shot while attempting to serve a warrant on a man for bootlegging.
May 30, 1941, Town Marshal Marvin "Jack" Triplett, Lackey Police Department, died from a gunshot by the former town marshal who had held a grudge against him. The former marshal had also been charged with murdering Marshal Triplett's stepfather.
May 30, 1950, Louisville native Gus Bell made his MLB debut with the Pittsburgh Pirates.
May 30, 1951, Army CPL John Stanley from Martin County died in the Korean War.
Localtonians wish a Happy Birthday to Ashland native Wynonna Ellen Judd, born Christina Claire Ciminella, in 1963.
May 30, 1970, Army WO1 William H. Stepp from Inez in Martin County died in the Vietnam War.
Localtonians wish a Happy Birthday to Fort Campbell native Charlie Hall, born in 1973.
May 30, 1978, one year and two days after the fire, a New York woman filed the final lawsuit over the Beverly Hills Supper Club tragedy.  The 255 plaintiffs sought nearly $2.8 billion dollars. 
Localtonians wish a Happy Birthday to Owensboro native Roger Lee Haydon, born in 1983. Roger races motorcycles and is the younger brother to 2006 MotoGP World Champion Nicky Hayden and AMA Superbike Championship rider Tommy Hayden.
On May 29, 1986, the Bingham Family announced the sale of WHAS-TV to a Rhode Island Firm for $85.75 million.  The same year, the family also sold WHAS-AM/WHAZ-FM to Clear Channel Communications and The Courier-Journal to Gannett.
Kentucky Trivia:  Judge Robert Worth Bingham bought The Courier-Journal and Louisville Times newspapers in 1918 and founded the first Radio station in Kentucky in 1922. He delivered a dedicatory message on the first program. Nearly 28 years later, his son Barry Bingham Sr. read the same message after founding their family's newest endeavor, WHAS-TV in 1950.
May 30, 1996, Holly Bull won the Met Mile by 5 ½ widening lengths in 1:33.98. Jimmy Croll made an inspired decision and diverted his colt from the Triple Crown trail for Belmont's Met Mile. The three-year-old would get a weight break and only carry 112 lbs. It was his 1st race against older horses, and he earned a stratospheric 122 Speed Figure. He became the 6th three-year-old to win the famed race.
On May 30, 1996, Woody Harrelson spoke at the Kentucky Industrial Fiber Hemp Conference in Simpsonville.  He also talked to the 5th grade class of the city's elementary school, where he told them hemp was good and why.
May 30, 1998, several people took Somerset police up on their offer to swap guns for Beanie Babies at the local mall. During the three hour exchange, 19 guns were turned in and destroyed.
May 30, 2007, Army CPL Joshua M. Moore 20, of Russellville, died in Baghdad from a bomb fighting in Operation Iraqi Freedom.
May 30, 2014, Rev. James Schook, 66, a convicted child molester lost his final bid to stay out of prison. The dying catholic priest went from the court room to prison ending another sordid chapter in the Louisville archdiocese's priest-abuse scandal.
May 30, 2020, demonstrators gathered in Lexington and Louisville for two nights in a row to show solidarity with other protestors around the country to end police violence.  Governor A. Beshear called out the National Guard in Louisville to restore peace while the mayor issued a dawn-to-dusk curfew.
May 30, 2021, Kentuckians began discussing Governor A. Beshear's legacy related to his coronavirus policies.  Everyone seemed to have a party line comment, about his popular "Beers with Beshear" podium updates to recording license plate numbers of churchgoers.  Meanwhile, the Federal Highway Administration added Old Frankfort Pike to their acclaimed National Scenic Byways list.