Kentucky Trivia ● Kentucky Tweets
May 16, 1799, John Bradford, the Kentucky Gazette proprietor, announced that he would take payment for subscriptions: "corn, wheat, country made linen, linsey, sugar, whiskey, ash flooring and cured hams."
The Squire' Sketches of Lexington by J. Winston Coleman, Jr.; pg: 24
On May 16, 1825, during the construction of the Grand Masonic Hall, General Lafayette, the last surviving major-general of the Revolutionary War, visited Lexington. Lafayette, the namesake of Fayette County and a member of the Order, was royally entertained with supper and ball in the partially-completed building on West Main Street. He stayed the night in Major John Keene's mansion to complete his brief stay.
May 16, 1861, Kentucky declared Civil War neutrality through a resolution passed by the Kentucky Legislature (69-29), the only state to do so.
Tuesday, May 16, 1882, Apollo won the 8th Kentucky Derby over 13 other starters, the largest field to date. An unnamed colt ran in the derby, so he ran with his sire's name, Pat Malloy. Green B. Morris trained, and B. Hurd guided Apollo home in 2:40 1/4 over a good track. The winning owners, Green B. Morris and James D. Patton received $4,560 for winning the 1 ½ mile test.
Friday, May 16, 1884, Buchanan won the 10th Kentucky Derby.  Nine went to post on a "good" track, finishing the mile and half in 2:40 1/4, including Bob Miles, who beat the flag and jumped into a two-length lead at the start.  Isaac Burns Murphy won his first of three Derbies on his fourth try.  Owners Samuel S. Brown and William Cottrill and trainer William Bird completed the winning connections of $3,990.
May 16, 1916, Chief of Police Edward H. Powell, Jefferson County Police Department, died by gunshot by the former police chief during an argument about an officer.
May 16, 1925, Flying Ebony won the 51st Kentucky Derby in 2:07 3/5, over a sloppy track in the first live broadcast by WHAS and also WGN in Chicago. Jockey Earl Sande won his 2nd of three Derbies. Owner Gifford A. Cochran and trainer William B. Duke won their only one. The duo also won their only Preakness, which ran two weeks earlier, with another horse, Coventry.
Kentucky Trivia: Bill Corum first coined "Run for the Roses" at the 1925 Kentucky Derby. He succeeded Matt Winn as President of Churchill Downs for nine years.
May 16, 1929, Policeman Alonzo "Lon" Robinson, Pikeville Police Department, died by gunshot as he and a U.S. Deputy Marshal attempted to serve a search warrant on a man for possessing liquor at his home in the Happy Hollow area.
May 16, 1931, Chief of Police Thomas D. Martin, Stanford Police Department, died by a gunshot while he assisted the Lincoln County sheriff serve an arrest warrant in Logantown. The man named on the warrant was charged with stealing chickens from a farmer in Garrard County.
May 16, 1931, Twenty Grand won the 57th Kentucky Derby for Mrs. Payne Whitney's Greentree Stable in a new track record of 2:01 4/5. Trainer James Rowe, Jr. and jockey Charles Kurtsinger completed the winning connections and earned $52,350. Twenty Grand would race as a seven years old.
May 16, 1946, Police Officer Fred Pack, Louisa Police Department, died by a gunshot by the police chief as the result of a disagreement over an arrest.
May 16, 1951, Army PVT Archie J. Bowling from Hardin County died in the Korean War.
May 16, 1956, MGM announced that Clifford Montgomery's car wreck would delay the filming of Raintree County in Danville by weeks.  The actor who starred with Elizabeth Taylor received injuries from a wreck that took place in Hollywood.
May 16, 1968, Marine Corps CPL Charles R. Hendrix and Army PFC Henry J. Kirchner, both of Louisville died in the Vietnam War.
May 16, 1970, Army SGT David B. Magruder from Utica in Daviess County died in the Vietnam War.
May 16, 1970, Personality won the 95th Preakness Stakes by a neck.  The Maryland Jockey Club reported total attendance of 42,474.  This was one of the highest attended races in 1970.  Mrs. Ethel D. Jacobs, who had two entries, won her 1st Preakness on her 5th and last try.
May 16, 1975, Muhammad Ali (47-2) fought Ron Lyle (30-2-1) in the Las Vegas Convention Center. Lyle was a powerful opponent who had learned to box in prison. Ali fell behind early but finished strongly, nailing Lyle with a straight right in the 11th round, dazing the big challenger. Ali then punished Lyle until the referee stopped the fight.
May 16, 1977, Patrolman Gwendolyn Ann Downs, Louisville Police Department, died by gunshot after she and her partner responded to a call at a parking lot of a fast food restaurant.
May 16, 1980, Elvis Presley's physician received an indictment on criminal charges for overprescribing drugs to the King, Jerry Lee Lewis, and other patients.
On May 16, 1987, Alysheba won the 112th Preakness Stakes for his father Alydar to complete two-thirds of the Triple Crown; however, Ferdinand won HOY.  Alysheba breeders attended the race, including Preston, Anita, and Patrick.
Localtonians wish a Happy Birthday to Greenville native and Hollywood actor Miles Heizer, born in 1994.
May 16, 2000, the National Historic Landmarks added the Labrot and Graham's Old Oscar Pepper Distillery in Versailles.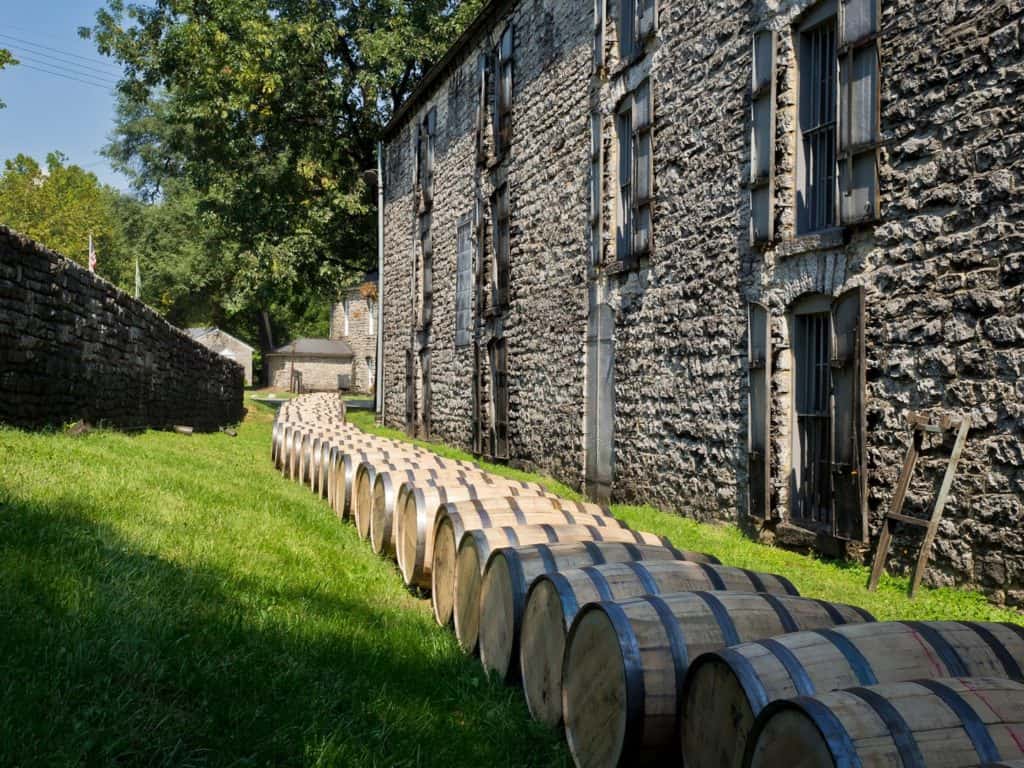 May 16, 2006, Army SGT Santiago M. Halsel, 32, of Bowling Green, died of injuries from a bomb in Baghdad fighting in Operation Iraqi Freedom.
May 16, 2007, Pikeville native Mark Reynolds made his MLB debut for the Arizona Diamondbacks.
May 16, 2009, Rachel Alexandra became the first filly to win the Preakness in 85 years and the first to win from the outside position.
May 16, 2015, the Raptor Rehabilitation of Kentucky Center held an open house to celebrate its 25th anniversary of rescuing and nursing injured hawks, owls, falcons, and vultures back to health.
On May 16, 2020, Governor A. Beshear announced two new deaths in Kentucky, bringing the state's total to 334.  At the time, 58% of the deaths in Kentucky were residents of long-term facilities.  The governor also announced the Kentucky State Park Systems would reopen on June 1, including Kentucky's Nationals Parks.
May 16, 2021, Fayette County held all their proms outdoors with masks "highly recommended" but not required. UK's commencement ceremony included graduates for 2020 and 2021. Meanwhile, the CDC announced that any vaccine mandates would come from local jurisdictions.