Happy Kentucky Derby Week
Thursday, May 3, 1900, Lieut. Gibson won the 26th Kentucky Derby. His winning time of 2:061⁄4 for a 1 ¼ mile stood as the Derby record for 11 years. The connections earned $4,850.
May 3, 1902, Alan-a-Dale won the 28th Kentucky Derby for the owner and trainer Thomas Clay McDowell, born on Henry Clay's Ashland Estate. Jimmy Winkfield won his 2nd Derby and would be the last African American jockey to win the race. The winning time of 2:08 ¾ earned $4,850. By the end of 1902, Churchill Downs and the Derby were in danger of disappearing. By some accounts, the track was suffering severe financial difficulties. Even the Derby itself seemed to be losing some of its luster; only four horses turned out to contest this Derby and only five the year before. In 1902, Colonel Matt J. Winn and partners bought the track for $40,000.
Kentucky Trivia: The 28th Derby ran on Saturday for the 1st time; however it wasn't consistently run on Saturdays till 1911.
Monday, May 3, 1909, Ohio bred Wintergreen won the 35th Kentucky Derby for Jerome B. Respess with Vincent Powers in the reins. Trained by Charles Mack, the colt finished 1 1/4 miles in 2:08 1/5 over a track rated slow from heavy morning rains. The winning connections earned $4,850. It would be Wintergreen's only stakes victory.
Localtonians wish a Happy Birthday to Letcher County native Harry M. Caudill, born in 1922.
May 3, 1924, Deputy Sheriff John Lafayette Meeks, Lincoln County Sheriff's Office, died from a gunshot while attempting to detain a man who had been ruled incompetent and remanded to the custody of state hospital attendants.
May 3, 1941, Whirlaway won the 67th Kentucky Derby for Warren Wright's Calumet Farm. Eddie Arcaro guided the colt home in2:01 2/5 to set a track record. Ben A. Jones conditioned the colt for the $61,275 purse. It was Calumet's 1st Derby out of eight and their 1st Triple Crown out of two. Arcaro won his 2nd Derby out of five, and Ben won his 2nd of six Derbies.
May 3, 1947, Jet Pilot won the 73rd Kentucky Derby for Maine Chance Farm with Eric Guerin up and R. Thomas Smith as the conditioner. In a sad footnote, Maine Chance had most of their 2-year-olds die in a 1946 barn fire at Arlington Park. Fortunately, Jet Pilot happened to be at Churchill with the farm's Derby horses.
On May 3, 1952, Hail Gail won the 78th Kentucky Derby for Mrs. Warren Wright's Calumet Farm with Eddie Arcaro, and Ben Jones. Network television broadcast the race nationwide for the 1st time. Some feared TV would reduce attendance, but it proved unfounded and further solidified its popularity. The race went in 2:10 4/5 on a muddy track. The purse exceeded $100,000 for the 1st time, 1st place earned $96,300.
Kentucky Trivia: After WHAS-TV showed the Derby locally for two years, the station suggested to the network at the time, CBS, that they could use the WHAS camera set up at Churchill Downs and show it to the nation. So they did, and in 1952 the whole country saw the famed race live. Previously it was just shown in film reels.
May 3, 1954, Cliff Hagan (#6), Frank Ramsey (#30), Lou Tsioropoulos (#42), Billy Evans (#42), Gayle Rose (#20), Jerry Bird (#22), and Phil Grawemeyer (#44), all had their jerseys retired.
May 3, 1958, Mrs. Gene Markey's Calumet Farm won the 84th Kentucky Derby with Tim Tam. The colt didn't place in his only start as a two-year-old. As a three-year-old, Tim Tam won the Everglades Stakes, Flamingo Stakes, Fountain of Youth Stakes, Florida Derby, Forerunner Stakes, and the Derby Trial. Tim Tam won in 2:05.00 and earned $116,400.
Kentucky Trivia: Tim Tam was the seventh of a record eight homebred Kentucky Derby winners for Calumet Farm. The others were Whirlaway (1941), Pensive (1944), Citation (1948), Ponder (1949), Hill Gail (1952), Iron Liege (1957) and Forward Pass (1968).
May 3, 1969, Majestic Prince won the 95th Kentucky Derby while President Nixon watched from the stands, the only sitting president to do so. Owner Frank McMahon, a Canadian oilman who made the cover of Time magazine for his business savvy, won the Derby and Preakness with this colt. Hall of Famer Johnny Longden won his only Derby and jockey Bill Hartack won a record 5th time. The time of 2:01 4/5 earned $113,200.
May 3, 1973, the Louisville Colonels won Game Three against the Indiana Pacers 92-88 in the ABA finals best of seven game series. They would lose the series in seven games.
May 3, 1974, Princess Margaret, Countess of Snowdon, and Lord Snowdon visited Lexington and stayed with friends, the C.V. Whitney family. The royal couple later attended the Derby.
May 3, 1975, Foolish Pleasure won the 101st Kentucky Derby for John L. Greer, trainer LeRoy Jolley, and jockey Jacinto Vásquez, in 2:02.00 to win $209,600. Bombay Duck, who set the pace until the second turn, stopped badly and wound up last after a beer can from the infield hit him. His camp reported a lump the size of a tennis ball on his hip. The following year, Churchill Downs moved the infield fence to keep the public farther from the horses.
May 3, 1976, Reverend Jesse R. Zeigler's residence, a Frank Lloyd Wright house in Frankfort, is added to the U.S. National Register of Historic Places.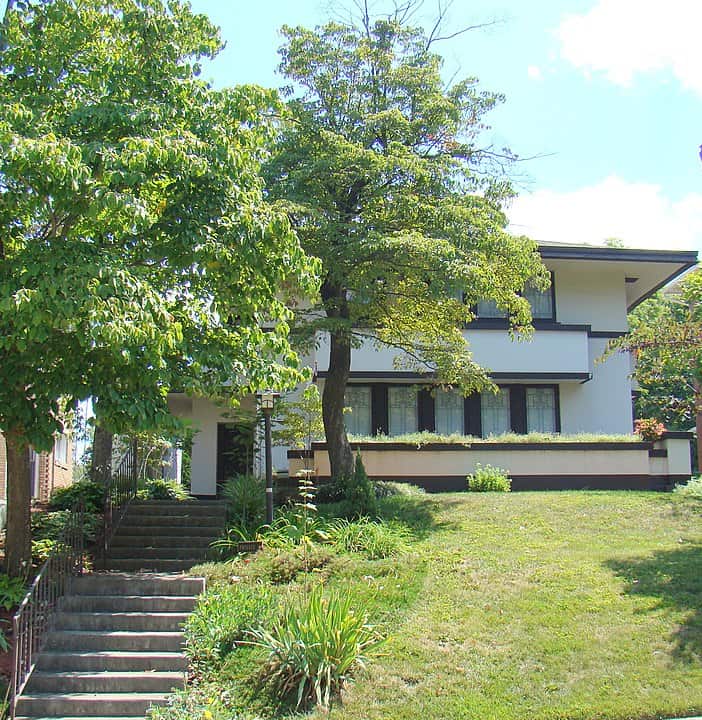 May 3, 1980, Genuine Risk won the 106th Kentucky Derby for Diana Firestone, LeRoy Jolley, and Jacinto Vásquez. LeRoy and Jacinto teamed up again for their 2nd and last Derby victory. The winning time of 2:02.00 earned $250,550. Genuine Risk was the second of three fillies to win the Roses.
May 3, 1985, Glasgow native Harry Leon Collins died. "The Frito-Lay Magician" traveled the globe promoting the brand.
May 3, 1986, Ferdinand won the 112th Kentucky Derby for Mrs. Elizabeth A. Keck. William Shoemaker won his 4th and last Derby at 54 years, eight months and 54 days to become the oldest jockey to win. Charles E. Whittingham won his 1st of two at age 72 years, 11 months, and 21 days. The winning connections took home $609,400, with a winning time of 2:02.4/5.
May 3, 1997, Silver Charm won the 123rd Kentucky Derby for Bob & Beverly Lewis, Bob Baffert, and Gary Stevens in 2:02.44 for $700,000. Alex Solis became the 1st jockey to wear a mini TV camera during a Triple Crown race. The camera, located on the helmet, weighed 19 ounces.
May 3, 2003, New York-bred Funny Cide won the 129th Kentucky Derby in 2:01.19 for six friends from Upper New York State under Sackatoga Stable. Trainer Barclay Tagg and jockey José A. Santos round out the winning connections to take home $800,200.
May 3, 2008, Big Brown won the 134th Kentucky Derby for IEAH Stables & Paul Pompa Jr., trainer Richard E. Dutrow Jr., and jockey Kent Desormeaux. Eight Belles, the second-place finisher and the first filly to run the Derby in nine years, was euthanized following the end of the race, possibly the first fatality in Kentucky Derby history. Big Brown went 2:02.82 and earned $1,451,800.
May 3, 2014, California Chrome won the 140th Kentucky Derby for Dumbass Ass Partners (DAP) Racing consisting of Perry Martin, Steve Coburn, and their spouses. Art Sherman became the oldest individual to train at Kentucky Derby winner at 77 years, two months, and 17 days. Victor Espinoza guided the colt home in 2:03.66. The team earned $1,417,800.
May 3, 2020, Governor A. Beshear criticized lawmakers and speakers who attended a Frankfort rally where 1,000 people called for lifting coronavirus restrictions. The governor claimed their statements were reckless and irresponsible. Meanwhile, families learned to cope with being separated from their loved ones in nursing homes.
On May 3, 2021, Bob Baffert relished in the limelight the day after winning the Derby; however, a dark cloud soon developed. Meanwhile, SpaceX returned four astronauts from the International Space Center in a rare night splashdown, and the coronavirus story went dark as well.