Kentucky Trivia ● Kentucky Tweets
April 1750, Dr. Thomas Walker named the 687.9 miles long Cumberland River.  He possibly named the river in honor of William Augustus (1721-65), the Duke of Cumberland, third and youngest son of George II of Great Britain.  The Cumberland is the only river in Kentucky that runs south and then changes course to run north.  It begins in Harlan County, flows through Nashville and empties into the Ohio River in Smithland, in Livingston County.
April 1776, Native Americans attacked the village of Leestown killing Willis Lee and wounding Cryus McCracken.  The town was abandoned and the survivors fled to Fort Harrod.
April 17, 1779, Col. Robert Patterson, an ensign in Capt. Levi Todd's company, set out "to establish a garrison at some convenient site north of the Kentucky River." He led a group of 25 men from Harrod's Fort to erect a stockade on Lexington's site. On this date, they began erecting the first block-house in Lexington. A stockade surrounded the structure located on a spring that emptied into a stream nearby. This garrison was built in the shape of a parallelogram and was a defense against Native Americans. It was located near the corner of what is now Main and Mill streets in Lexington. Lexington was permanently established this year.
The Squire' Sketches of Lexington by J. Winston Coleman, Jr.; pg: 16
April 17, 1852, Mason County native Roy Bean "The Law West of the Pecos" escaped from a California jail after one of his admirers slipped him knives hidden in some tamales. Bean used them to dig through the cell wall and escaped. He received jail time for participating in a duel on horseback.
April 17, 1861, Kentucky Senator John J. Crittenden declared that Kentucky's proper role was that of a mediator.
The Civil War in Kentucky by Lowell H. Harrison
Localtonians wish a Happy Birthday to Shake Rag native Ernest Reuben Crowdus, aka Ernest Hogan, born in 1865. He adopted the stage name of Ernest Hogan and referred to himself as "The Unbleached American." Many regarded him as the "Father of Ragtime," a new genre of music, from which many other types of music developed. Shake Rag is in Bowling Green.
April 17, 1889, Lexington native Ollie Beard made his MLB debut for the Cincinnati Red Stockings at age 26.
April 17, 1893, Lexington native Carter Henry Harrison Sr. became Chicago's 33rd mayor. He would be assassinated in October. He was also the windy city's 29th mayor.
April 17, 1904, Constable William Shelton, Clinton County Constable's Office, was shot and killed with his own gun when he got in a fight with three drunk and rowdy men he was trying to arrest who were causing a disturbance in the streets of Watauga.
April 17, 1931, Special Deputy Sheriff Jessie J. Pace, Harlan County Sheriff's Office, was shot and killed as he and a group of 12 other deputies attempted to serve warrants at the Black Mountain Coal Company that had been the scene of a strike for two months.
April 17, 1935, articles of incorporation are filed for the Keeneland Association.  Hal Price Headley is elected President. Other officers are Jack Young, First Vice President; A.B. Gay, Second Vice President; Brownell Combs, Secretary; and W.H. Courtney, Treasurer.  Headley will serve as Keeneland Association President from 1935-1951.
April 17, 1936, Night Policeman Beverly Clark Hollifield, Prestonsburg Police Department, died of injuries he received when he was struck by a vehicle after placing a drunk driver in the back of his cruiser.
April 17, 1937, opening day of Keeneland's first Spring Meet of 11 days. Four stakes ran: Ben Ali, Blue Grass, Lafayette, and Phoenix.
April 17, 1949, Chief Ambrose Metcalfe, Harlan County Police Department, was shot and killed as he and his wife got out of their automobile in front of the Shields Cafe. Two men were arrested.
April 17, 1953, Army PFC Harold F. Patterson from Henderson died in the Korean War.
April 17, 1962, UK football coach Charlie Bradshaw, unhappy with the way blocking assignments were being carried out, demonstrated his technique. Bradshaw was coach from 1962 to 1968, posting a 25–41–4 record.
Kentucky Trivia: The University of Kentucky has employed 37 head football coaches since 1892. After Bear Bryant left in 1953, there have been 11 coaches. The current team has 51 assistants for Coach Stoops.
April 17, 1963, the NFL suspended Paul Hornung one year for gambling.  Hornung said his bets were made with friends, for $100 or $200, Rozelle says the player bet as much as $500 on NFL games from 1959-61.  Hornung is contrite after learning of the suspension. "I made a terrible mistake," he says. "I am truly sorry."
April 17, 1967, Army PFC William A. Dishman from Jefferson County died in the Vietnam War.
April 17, 1971, Army CPL Michael E. Ball from Newport died in the Vietnam War.
Localtonians wish a Happy Birthday to Kentucky bred Ruffian, born in 1972 on Claiborne Farm.
April 17, 1976, Deputy Sheriff Wilson McLain, Harlan County Sheriff's Office, died while off duty, with his handgun, in an unprovoked attack, when a man walked up behind him, took his gun out of its holster, and shot him five times. The suspect died days later following a vehicle pursuit and shootout.
April 17, 1980, Florence native Jerry Dietrick landed in Munich's Riem Airport after setting three world records for flights over the Atlantic for planes that weigh between 3,450 lbs. and 6,414 lbs. 1: Speed record for the fastest solo flight between NY and Munich. 2: Fastest time between Cincinnati and London. 3: Fastest time between Cincinnati and Munich.
April 17, 1990, a sometimes violent 16-month strike at Cook Family Foods in Grayson ended. The 350 employees were all welcomed back except for the violent strikers.
April 17, 1999, the Cleveland Browns had the 1st pick in the NFL draft, and they chose UK quarterback Tim Couch. Broadcast reports said the deal was for seven years and worth $48 million with a $12.25 million signing bonus.
April 17, 2002, Lexington native Austin Kearns made his MLB debut with the Cincinnati Reds at age 21.
April 17, 2004, Army 1LT Robert L. Henderson II, 33, of Alvaton, died in a gun battle, in Iraq, fighting in Operation Iraqi Freedom. Alvaton is in Warren County.
April 17, 2010, Pikeville native Jonny Venters, 25, made his MLB debut with the Atlanta Braves.
April 17, 2010, Justin Collins caught a state record Silver Redhorse weighing 5 lbs. 6 ozs., in the Rockcastle River in Laurel County.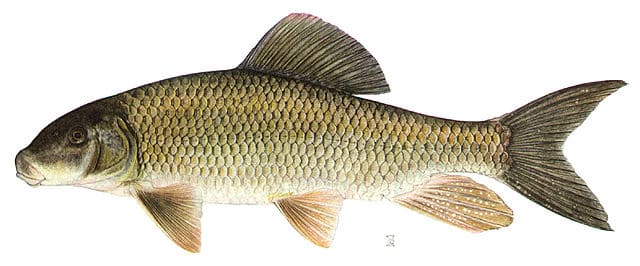 April 17, 2020, protestors circled the Kentucky Capitol in their cars, urging the governor to lift an order that closed all "non-life sustaining business" and any gatherings of ten or more people.  Meanwhile, Wal-Mart business booms while their employees test positive in Knott County.
April 17, 2021, church leaders in Eastern Kentucky and elsewhere dealt with vaccine hesitancy.  At the same time, Kentucky business owners dealt with a shortage of workers in just about all industries, while Governor A. Beshear stated that restaurants and bars might go back to full capacity soon.
April 17, 2021, a Keeneland graduate superfecta comes in for Oaklawn Park's GI $1,000,000 Oaklawn Handicap for four-year-olds and upward.  A Kentucky bred wins $600,000 for 1st place.