Kentucky Trivia ● Kentucky Tweets
December 16, 1802, Lexington incorporated its 1st bank, the Kentucky Insurance Company. The bank failed in the general depression of 1818. The Squire' Sketches of Lexington by J. Winston Coleman, Jr.; pg: 24
December 16, 1840, Bourbon County native Thomas Corwin became Ohio's 15th governor.
Localtonians wish a Happy Birthday to Stoney Point native, John Fox, born in 1862 in Bourbon County.  As an author, John had many honors in his lifetime, including membership in the National Institute of Arts and Letters in 1899 and a medal for his literary contributions from the Emperor of Japan.  His dedication and lobbying led to the passing of the Federal Copyright Act.
December 16, 1897, Madison County native Lewis Garrard Clarke died a free man in Louisville.  Clarke published the story of his life as an enslaved person in 1845 after he had escaped from Kentucky to become a well-regarded abolitionist lecturer throughout the North.  His book was the 1st work by an enslaved person to be acquired by the Library of Congress and copyrighted; Narratives of the Sufferings of Lewis and Milton Clarke, Sons of a Soldier of the Revolution, During a Captivity of More than Twenty Years Among the Slaveholders of Kentucky, One of the So-Called Christian States of North America/Dictated by Themselves.  His body lay in state at the Kentucky State Capitol on the order of Governor Bradley; and later buried in Westwood Cemetery in Oberlin, Ohio.  The author of Uncle Tom's Cabin based the character George Harris on Mr. Clarke.
December 16, 1908, Russell County lynched Elmer Hill, a white male for alleged rape and murder. There were 135 documented lynchings in Kentucky from 1882 – 1921.
Localtonians wish a Happy Birthday to Paris native William Stephen "Bill" Arnsparger, born in 1926.  Bill created two of the most distinctive defenses in NFL history; the famed No-Name and Killer B's defenses for the Miami Dolphins.  The first unit powered the only unbeaten season in NFL history in 1972.  The latter took the Dolphins to the Super Bowl following the strike-shortened 1982 season.
December 16, 1929, Deputy Sheriff Thomas C. Tackett, Pike County Sheriff's Office, died when he and another man investigated a car that was stopped in the middle of a roadway.  As the two approached the car, Deputy Tackett's friend observed one of the men inside the vehicle hiding a gun behind his back.
December 16, 1950, Kentucky played a much-anticipated game versus Kansas when Bill Spivey matched up against Jayhawks center Clyde Lovellette.  The Wildcats won by 29 points as Spivey outplayed Lovellette in what he later called the best performance of his college career.  After one steal, he drove to the Kansas basket and did a slam dunk; a rare feat for Kentucky basketball at the time, as Rupp instructed players not to dunk during games.
December 16, 1951, Air Force 1LT Lawrence B. Kelly from Louisville died in the Korean War.
December 16, 1968, Army SP4 Richard W. Randolph from Greenville in Muhlenberg County died in the Vietnam War.
Localtonians wish a Happy Birthday to Maysville native Deron Feldhaus, born in 1968.  Deron was one of four seniors on the 1991–92 team known as The Unforgettables.  During his senior season at the UK, Feldhaus averaged 11.4 points per game.
December 16, 1970, in the ongoing legal turf battle over the 1968 Kentucky Derby disqualification, the Kentucky State Racing Commission announced they would appeal a court decision that gave the winner's purse to Dancer's Image.
Localtonians wish a Happy Birthday to Grayson native Jason Smith, born in 1977. Jason is a self-taught professional chef and reality TV star best known for winning the Food Network's Holiday Baking Championship.
December 16, 1980, Maker's Mark became a National Historic Landmark.
December 16, 1980, Harland David Sanders, aka Colonel Sanders, died at Jewish Hospital in Louisville of pneumonia at 90.  Sanders had remained active until the month before his death, appearing in his white suit to adoring crowds.  His body lay in state in the Kentucky State Capitol's rotunda after a funeral service at the Southern Baptist Theological Seminary Chapel, attended by more than 1,000 people.  By the time of Sanders' death, there were an estimated 6,000 KFC outlets in 48 countries worldwide.
December 16, 1981, Kentucky dedicated the Bat Cave and Cascade Caverns State Nature Preserves in Carter County. The preserve consists of two tracts totaling 146 acres that house and protects the federally endangered Indiana Bat, which has wintering numbers estimated at 28,000.
December 16, 1983, Miss Sweet Evening Breeze died in a nursing home at the age of ninety-one and is buried in the Lexington Cemetery, the headstone bearing her birth name James Herndon, born near Georgetown.  Her house still stands on Prall Street by the train tracks, and the generations of people that knew her still speak of her fondly.
December 16, 1983, President R. Reagan visited Fort Campbell to comfort the military families of 245 men and three women.  These soldiers lost their lives when their plane exploded in mid-air while returning to Kentucky after six months of peacekeeping duties in Egypt.
December 16, 2003, Jenkins native Gary Ronnie Stewart passed away. The musician and songwriter is known for his distinctive vibrato voice and his outlaw country sound influenced by southern rock. At the height of his popularity in the mid-1970s, Time Magazine described him as the "King of Honkytonk." He had a series of country chart hits from the mid-to-late 1970s, the biggest of which was She's Actin' Single I'm Drinkin' Doubles, which topped the U.S. country singles chart in 1975.
December 16, 2004, Neon native Martha Carson, born Irene Amburgey, passed away.
December 16, 2006, Kentucky defeated Louisville 61-49 for the Wildcat's 3rd straight win in the series.
December 16, 2009, Steven Troxell, 21, died in Sloans Valley Cave in Tatesville in Pulaski County. Steven died of blunt force trauma, and crews worked for hours to recover the body. According to Pulaski officials, the cave system is one of the longest in the world and is probably one of the most treacherous caves to explore.
December 16, 2015, the Southern Kentucky Performing Arts Center coordinated with the Kentucky Blues Society to teach fifth-graders at McNeill Elementary School, in Bowling Green, about the Blues.
December 16, 2019, Chief Deputy Bobby Wayne Jacobs, Knott County Sheriff's Office, suffered a fatal heart attack several hours after responding to a barricaded subject who had threatened to kill law enforcement officers.
December 16, 2019, a three-week online auction that offered more than 80 pieces of glass art blown by protégés and friends of Stephen Rolfe Powell ended. All proceeds from the auction benefited the Stephen Rolfe Powell Memorial Fund to ensure that the hot glass program he developed at the Centre College would continue at a high level. The auction featured distinctive pieces inspired by the iconic Maker's Mark bourbon bottle design.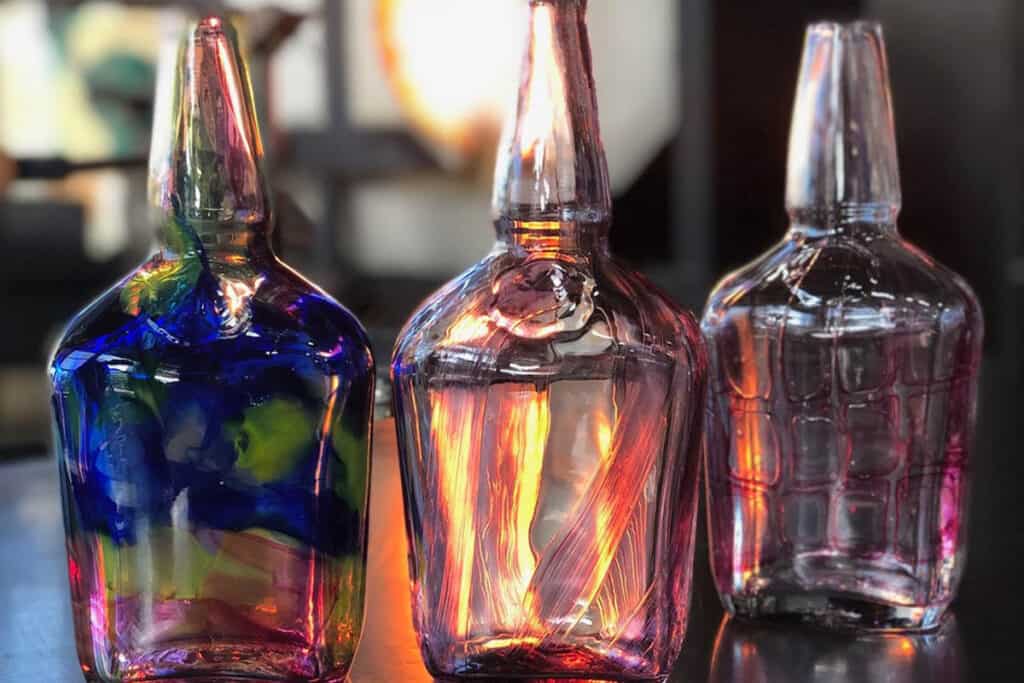 December 16, 2019, Governor A. Beshear allowed former House Minority Leader Rocky Adkins and at least one other former lawmaker to inflate their legislative pensions as they accepted higher-paying jobs in his administration.  Beshear rescinded an executive order made by Governor M. Bevin in his last days of office, aimed at preventing pension spiking.  Beshear also nullified Bevin's controversial plan to impose work requirements and monthly premiums for many Kentucky Medicaid recipients.
December 16, 2020, CDC's Captain Amanda Cohn thanked Kentucky Representative Thomas Massie, of the 4th District, for alerting her to the false claim that vaccines were proven to work for people who've had coronavirus.  They also agreed that people with coronavirus shouldn't rush to vaccinate in the critical shortage stage.  Dr. Cohn, aka, Captain, "I think we read that thing so many times that when, you know, we just skipped right over it.  We know we can't be perfect, we know we're gonna miss things.  You will forever after be known in our office as Eagle-Eyed Man."
Positives: 2,898 / 230,693
Deaths: 23 / 2,262 – 1st Death 3/16/20
50&over: 2,203 / 49-30: 56 / 29&under: 3
The big question on December 16, 2021, was why were seven Graves County inmates working in a candle factory along with 100 other citizens during the collapse caused by the tornadoes.
Kentucky Christmas Ideas
Mills, Murders and More in Early Days of Jessamine County by Billy Jackson Bower
9 – University of Kentucky All-American Lowball Barware Old Fashion Glasses
Vintage – Mid Century Modern – Rare
Glasses Features UK All-American Players in Basketball & Football to 1966.
Basil Haydon, Sam Ball, Herschel Turner, Bill Spivey, Cliff Hagan, Wah Jones, and more.