Kentucky Trivia ● Kentucky Tweets
March 26, 1866, with the formal duel well into decline and strict Kentucky laws forbidding the practice, Joseph Desha (32) and Alexander Kimbrough (27) meet at the familiar dueling grounds on the Fayette/Scott border, a little before 6:00 a.m., to settle their differences. Both men were childhood classmates in Harrison County who never cared for each other. Both came from respected families and both men were wounded Civil War Veterans, Desha a Confederate and Kimbrough a Union man.
One of the pistols used once belonged to Henry Clay. In the first round, both men missed. In the second round, Kimbrough fell to the ground bleeding from the hip; Desha narrowly missed a bullet as it went through his coat. This was the last important affair of honor fought in Kentucky under the strict code of the duello. Desha and his second traveled to Canada for several years until granted a pardon by an ex-Confederate, then-current Kentucky Governor James B. McCreary. Kimbrough recovered at his parents' Harrison county farm and eventually moved west. He walked with a severe limp his entire life.
Famous Kentucky Duels by J. Winston Coleman, Jr.; pg: 123
March 26, 1879, Judge John Milton Elliott was assassinated by Hopkinsville Judge Thomas Buford as both men left the Kentucky State House. Buford, enraged by Elliott's failure to rule in favor of his late sister in a property dispute, shot Elliott with a double-barreled twelve gauge shotgun filled with buckshot. The killing shocked the nation and attracted unwanted attention in the Commonwealth.
Localtonians wish a Happy Birthday to Bowling Green native Duncan Hines, born in 1880.
March 26, 1918, the Kentucky Legislature passed an act authorizing and creating an official state flag, 126 years after statehood and the adoption of the state seal. The flag was designated to be of navy blue silk or bunting, with the seal of the Commonwealth of Kentucky encircled by a wreath of goldenrod.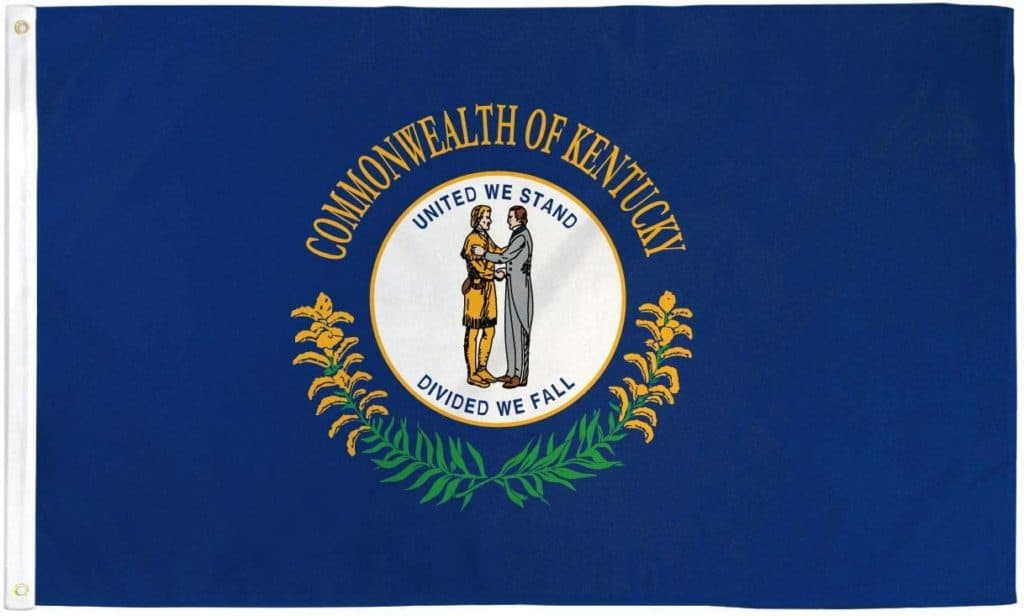 March 26, 1937, Patrolman James Duncan Stevens, Kentucky Highway Patrol, was accidentally shot and killed while removing a shotgun from the backseat of his vehicle on Main Street in Earlington.
In Seattle, on March 26, 1949, Coach Rupp won his 2nd NCAA title.  Paced by Alex Groza's 25 points and a defense that limited the Aggies to nine field goals, the Wildcats became the NCAA Champions for the 2nd straight year.  A unanimous selection as the "Player of the Tournament," Groza scored more than twice as many points as any other player.
Localtonians wish a Happy Birthday to Fairfield native Virgil Chester Livers Jr., born in 1952.  The Chicago Bears drafted Virgil in the fourth round of the 1975 NFL Draft.  He played college football at Western Kentucky, where he is a member of the school's Hall of Fame.
March 26, 1953, Marine Corps PFC Quinton V. Hall from Olive Hill in Carter County, Marine Corps PFC Benab Hyatt from Yancey in Harlan County, Marine Corps CPL Jimmie Robinson from Manchester, Marine Corps PFC Carlton C. Stephens from Louisville and Army PFC Gordon R. Coffey from Barren County died in the Korean War.
March 26, 1968, Marine Corps PFC Earl W. Frye from Franklin in Simpson County and Army CPT Robert E. Cundiff from Owensboro in Daviess County died in the Vietnam War.
March 26, 1969, Air Force TSGT Jesse C. Bowman from Lexington, Marine Corps PFC Steve R. Whitaker from Central City in Muhlenberg County and Army SP4 James L. Stewart frim Inez in Martin County, died in the Vietnam War.
March 26, 1971, Army PFC Robert D. Coffey from Sturgis in Union County died in the Vietnam War.
March 26, 1992, Henryk de Kwiatkowski arrived in his private plane at Bluegrass airport a half an hour before the "absolute auction" of Calumet Farm.  He offered $17 million for Calumet's 760 acres and their horses.  He became the owner of America's most famous horse farm.  The bidding started at $10 million and came down to Henryk and Issam Fares, who owned the adjacent farm about half the size of Calumet.  They bid against each other for about 20 minutes.
"This was the chance of a lifetime to own this farm. I am speechless. I am ecstatic. This is a nice investment for my children, and not a whisker will be changed. I love horses, and I will not change one blade of grass."
Kentucky Trivia:  Calumet was initially based in Libertyville, Illinois, as a Standardbred breeding operation.  This was at a time in American history when harness racing was the most popular type of horse racing.  In 1931, the farm's trotter "Calumet Butler" won the most prestigious event of the day, the Hambletonian.
March 26, 1983, in the first meeting between the schools in 24 years, Louisville defeated UK 80-68 in overtime to earn a trip to the Final Four.
Kentucky Trivia: Between 1960 and 1982 Kentucky and Louisville did not play basketball. In 1959 the two teams met in Evanston, IL, for the NCAA Mideast Regional Semifinals. In 1983 they met in Knoxville for the NCAA Mideast Regional Finals. Kentucky lost them both.
March 26, 1994, the Battle of the Bulldogs took place in Louisville for the KHSAA Boys' Sweet 16 State Basketball Championship.  Louisville's Fairdale defeated Lexington's Dunbar 59-54. 
March 26, 1996, Alice Speed Stoll died.  She left $50,000,000 to Louisville's famed J.B. Speed Art Museum named for her grandfather. 
March 26, 2006, Joshua Scott from Louisville caught a state record Creek Chub in Hardin County's Otter Creek weight .59 lbs.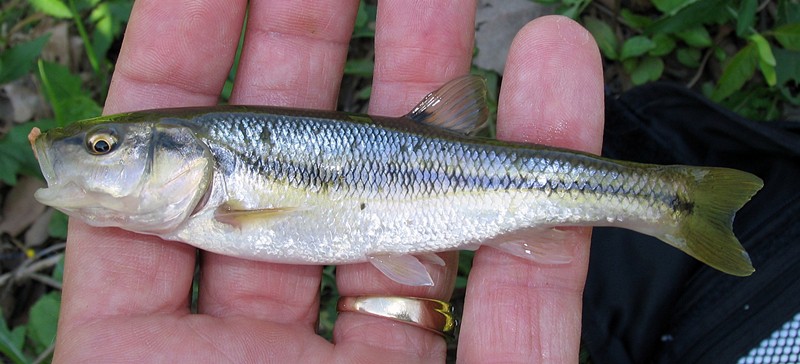 March 26, 2010, eleven people died in Kentucky's worst highway crash since 1988 when 27 children died in a church bus crash caused by a drunken driver.  Ten of the 11 victims were Mennonites from Kentucky.  The American Trucking Association stated the trucking company had such a bad record, "they should have never been on the road."
March 26, 2016, the GII $200,000 Santa Ana Stakes is won by a neck.
March 26, 2020, with 50 new cases, Kentucky saw its largest daily increase of new positive coronavirus cases. However, no new deaths were reported, which stood at 17. Meanwhile, St. Claire Healthcare in Morehead laid off 300 workers, and over 50,000 Kentuckians claimed unemployment due to the virus.
March 26, 2000, the Senate passed the Coronavirus Aid, Relief, and Economic Security (CARES) Act, America's largest economic recovery package.  The bipartisan legislation provided direct payments to Americans, hospitals, small businesses, state and local governments, small and large corporations, and expansions in unemployment insurance.  Officials also announced the U.S. led the world in confirmed cases.
March 26, 2021, covid-19 vaccine testing turned to children 12 and under. Testing for teenagers was well underway. Officials said that for the pandemic to stop, children must get vaccinated.