Kentucky Trivia ● Kentucky Tweets
March 19, 1782, Col. Benjamin Logan sent messengers to Capt. James Estill at Estill's Station, seeking his help because Wyandot Natives were in the Boonesborough area.
The Courier-Journal March 19, 1911 edition explained the duel between two Louisville magistrates in 1792. It took place in a small opening in the woods, back of present day Broadway. Rifles were chosen to be used at sixty yards. Cause of the trouble was a 12 ½ cent fee for issuing a warrant. As the duel was to begin, it was decided not to shoot at each other for a trivial sum; the seconds then proposed that shooting match be held for a gallon of whiskey.
Famous Kentucky Duels by J. Winston Coleman, Jr.; pg: 135
March 19, 1903, Deputy Sheriff James Wesley Williams, Marion County Sheriff's Office, died in a gun battle with a suspicious man he attempted to question. When Deputy Williams and his posse attempted to approach the man he drew two pistols and opened fire.
March 19, 1911, Deputy Sheriff Charles Smith, Pike County Sheriff's Office, died when he accompanied two U.S. Deputy Marshals while arresting a moonshiner at Long Fork. The man surrendered to the officers who were then confronted by the man's mother and two sisters. The women opened fire on the officers.
Localtonians wish a Happy Birthday to Neon native Martha Carson, born in 1921 in Letcher County. Her rock & roll-flavored gospel tunes had a strong influence on her country peers, most notably Elvis Presley.
March 19, 1927, Deputy Sheriff Albert Phipps and Deputy Sheriff Alvin Tackett, Floyd County Sheriff's Office, succumbed to gunshot wounds sustained while attempting to arrest several men for moonshining in Weeksbury.
March 19, 1928, "My Old Kentucky Home" was officially adopted by the state legislature as our state song.
March 19, 1949, William Lee "Bill" Shoemaker, considered too small to be a jockey, rode his 1st race at 18-years-old at Del Mar. His mount was on a filly called Waxahachie. They finished 5th. Prophetically, Johnny Longden rode the winner. This cagey veteran cut off the young jockey coming out of the starting gate. Shoemaker eventually avenged himself when he broke Longden's record for career wins in 1970.
March 19, 1951, Hopkinsville native Thomas R. Underwood became Kentucky's 35th Class II Senator by appointment. He filled the remaining term of Middletown native, Senator Virgil Munday Chapman, who died in a car wreck days earlier.
March 19, 1966, in Coach Rupp's last appearance in the Final Four, "Rupp's Runts" lost in the NCAA championship game, 72-65, to Texas Western. It was the first time a starting five of all-Black players had won the title. They did it against Kentucky's all-white squad.
March 19, 1968, Army SP5 Harold S. Wood, Jr. from Lewisburg in Logan County died in the Vietnam War.
March 19, 1969, Marine Corps PFC John F. Allen from Bowling Green died in the Vietnam War.
March 19, 1975, after 13-year-old Karen Kraft sang the National Anthem and the Reverend Don Rudolph prayed, the Kentucky High School Athletic Association's 58th annual basketball tournament began in Freedom Hall. Male High School won the championship.
March 19, 1983, Greg Bates tipped in a missed shot, at the buzzer, to secure the Henry Clay Blue Devils a 35-33 triple-overtime victory from Carlisle County. It was Henry Clay's 6th state title, the first since 1924 when the school was known as Lexington High.
March 19, 1987, Conservation Officer Robert C. Banker, Kentucky Department of Fish and Wildlife Resources, died after issuing a man a citation for fishing without a license on the spillway of Lacy Lake in Christian County. As Officer Banker began walking away the subject called out to him and then shot him in the chest.
March 19, 1988, Ballard defeated Clay County 88-79 to capture the State High School Basketball Championship in Freedom Hall with 19,575 spectators.
March 19, 1989, in the wake of an NCAA investigation, Eddie Sutton resigns as UK basketball coach.
Kentucky Trivia: There have been 22 Kentucky head basketball coaches.
March 19, 1998, south of Long Island, New York, USS Kentucky (SSBN-737) collided with the attack submarine USS San Juan (SSN-751) while the two submarines were conducting a joint training drill before deployment. USS Kentucky returned to patrol the next day.
March 19, 1998, Larry S. Salachi of Stanton caught a state record White Sucker weighing 1.63 lbs. in Slate Creek, Montgomery County.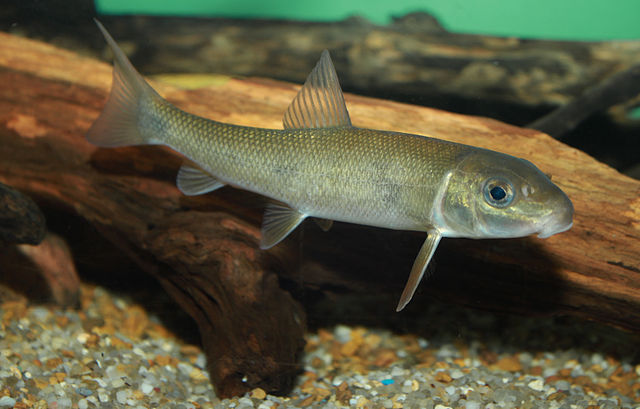 March 19, 2003 President W. Bush announced Operation Iraqi Freedom had begun.
March 19, 2005, Army SPC Jonathan A. Hughes, 21, of Lebanon, died by a bomb explosion in Iraq during Operation Iraqi Freedom.
March 19, 2005, a connection into the Roppel Cave portion of Mammoth Cave was surveyed from a small cave under Eudora Ridge, adding approximately three miles to the National Park. The newly found entrance to the cave, now termed the "Hoover Entrance", had been discovered in September 2003.
March 19, 2009, William Henton, from Central City, caught a state record Yellow Bass weighing 1 lb., 6.4 ozs. He landed it at Cumberland River Lake Barkley Tailwaters.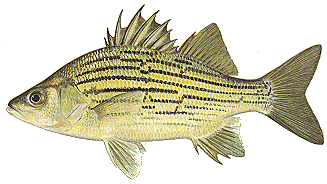 March 19, 2011, 12-year-old Emily Keaton from Pikeville won the 18th annual Kentucky Derby Festival Spelling Bee. She beat 61 others by correctly spelling "ephedrine." She was also the 2010 Champion.
March 19, 2013, Rhonda Monroe, Richie Farmer's sister, was placed on paid leave from her job at the Kentucky Registry of Election Finance over ethics charges that her boss described as "serious."
March 19, 2013, Jamie Dimon, CEO of JP Morgan, told a Louisville audience that he agreed with the Occupy Wall Street (OWS) protestors. He also blamed the growing inequality gap on Washington D.C. and Wall Street. The OWS lasted from September till November 2011.
March 19, 2016, a Kentucky bred won the GI $500,000 Santa Margarita Stakes for fillies and mares four-year-old and upward.
March 19, 2020, Kentucky confirmed the 2nd covid-19 death along with 12 new, and 47 total positive cases. Governor A. Beshear signed an executive order banning all gatherings, including church services. President Trump suspended all travel from Europe. Covid-19 was officially a pandemic.
March 19, 2020, the Kentucky General Assembly decided to adjourn for a week. Meanwhile, Senator M. McConnell proposed $1,200 per person, $2,400 per couple, and billions for corporations. The anticipated $1 trillion relief package would soon be debated in Congress.
March 19, 2021, after 12 new positive cases and 200 quarantines in Fayette County Schools, education officials received reports of large parties and sleepovers where Fayette County children did not wear masks. The state also reported that 1 in 4 Kentuckians were vaccinated, with over 1,000,000 shots given.