Kentucky Trivia ● Kentucky Tweets
March 14, 1804, Thomas Reed and John Carr, both Lexingtonians, met on "the Field of Honor." The duel's cause was unknown. Reed was wounded in the foot and Carr in the thigh after three rounds. Neither of their wounds was dangerous.
The Squire' Sketches of Lexington by J. Winston Coleman, Jr.; pg: 26
Localtonians wish a Happy Birthday to Casey native John Luther "Casey" Jones, born in 1863. Casey was the famous railroader killed when his passenger train collided with a stalled freight train in Mississippi to save others' lives.
March 14, 1876, Belle Brezing gave birth to a daughter, Daisy May Kenney. In May of that year, Brezing's mother died of cancer. While at the funeral, her mother's landlord padlocked the house leaving Brezing and her baby homeless.
March 14, 1888, Kentucky's longtime state treasurer, James William "Honest Dick" Tate, boarded a train in Frankfort. He carried a secret plan and two large bags of silver and gold coins, later estimated at $100,000. Whatever the plan was, it worked; no one saw him again. Kentucky's 4th constitutional convention frequently cited his thievery as a reason to impose term limits. Tate was born in Franklin County, and his place of death is unknown.
Localtonians wish a Happy Birthday to Lamb native Cynthia May Carver, born in 1903 in Barren County. She is known professionally as Cousin Emmy, a banjo player, fiddler and country singer who was one of the pioneering solo female stars in the country music industry.
March 14, 1938, Patrolman Mose Hurt Littrell, Kentucky Highway Patrol, died near Short Creek in Grayson County. Patrolman Littrell was off duty when he observed the car with several men drinking. As he approached, one of them opened fire without saying a word.
March 14, 1945, two Kentucky Highway Patrol officers posed with some confiscated moonshine after federal agents raided a still at Fox Gap on.
Localtonians wish a Happy Birthday Louisville native to Wes Unseld, born in 1946. The Louisville Cardinal spent his entire NBA career with the Baltimore/Capital/Washington Bullets. He received the NBA Most Valuable Player during his rookie season. Wilt Chamberlain was the only other player to accomplish the feat.
Localtonians wish a Happy Birthday to Henderson native Darrell Addison Posey, born in 1947.  An obituary described him as an "anthropologist who gave up scholarly detachment to fight for the rights of native peoples."
March 14, 1961, Louisville police arrested 177 out of 300 protestors in one of the "liveliest" days of protesting Kentucky had ever seen. Many arrested included civil-rights movement leaders. Police Chief Binder pulled Frank Stanley, Jr. from a protest outside a movie theater and took him to a police wagon.
March 14, 1965, Governor Ned Breathitt and 3,000 people marched in Louisville. The gathering was one of many held throughout America to protest the murder of a white Unitarian minister in Selma, Alabama, a week earlier. The day would later be known as "Bloody Sunday."
March 14, 1967, Army CPL William F. Hogan, Jr. from Lexington died in the Vietnam War.
March 14, 1968, Army SP4 Donald E. Kidd from Louisville died in the Vietnam War.
March 14, 1969, Navy PO1 Alvin T. Stahl from Louisville died in the Vietnam War.
March 14, 1970, Army SP4 Cecil L. Dobson from Lexington died in the Vietnam War.
March 14, 1970, Dan Issel scored his 2,138th point, etching his name into UK's record book as the all-time leading scorer. The top-ranked Wildcats were upset by Jacksonville, 106-100, in the NCAA Tournament.
On March 14, 1973, the National Register of Historic Places placed the Hunt–Morgan House, historically known as Hopemont, on their list.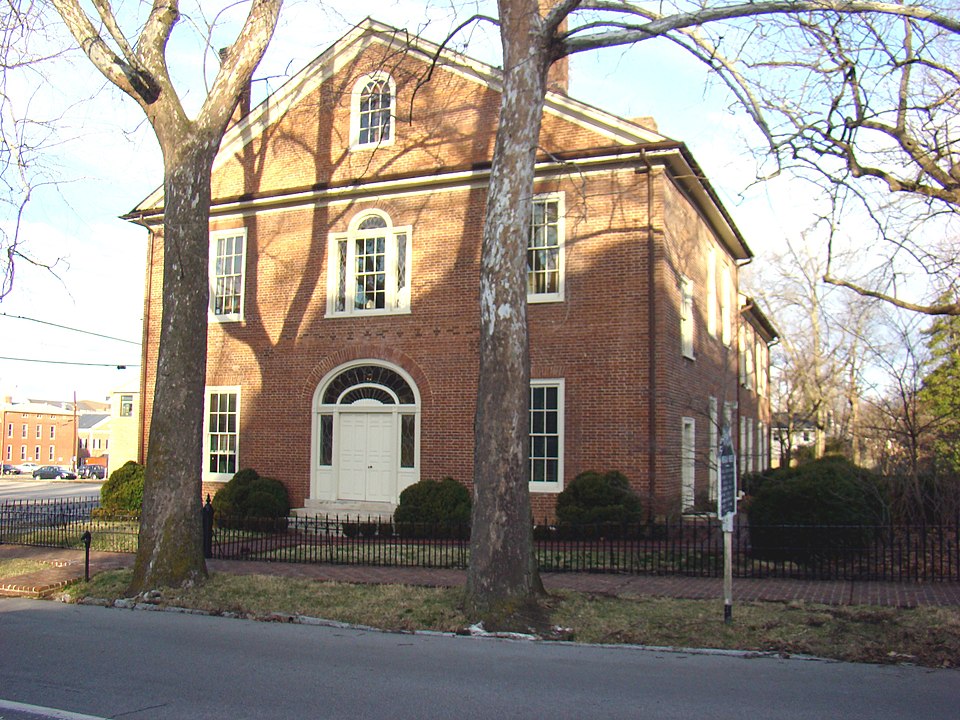 March 14, 1975, Covington native Haven Gillespie dies in Las Vegas. In 1985, George Strait covered his "Right or Wrong" (written in 1921), scoring the ASCAP Country Music Award in the process. Haven is best known for "Santa Claus is Coming To Town."
March 14, 1976, Jockey Bill Shoemaker wins his 7,000th race.
March 14, 1978, Barbra Thornhill became the 165th victim of the Beverly Hills fire when she died nine months after the tragedy.
Localtonians wish a Happy Birthday to Paducah native George Wilson, born in 1981. George was an NFL safety for the Buffalo Bills from 2004 to 2012, winning the Walter Payton Man of the Year award in 2009 and 2011.
March 14, 1985, Kentucky dedicated 92 acres in Barren County adjacent to the Barren River Reservoir for the Brigadoon State Nature Preserve. An additional 88 acres were dedicated several years later. They added a small tract in 2010. Today, a total of 184 acres receive protection. A Brigadoon is defined as a place that is idyllic, unaffected by time, or remote from reality.
Kentucky Trivia: Coyotes can be hunted year-round, day or night, but can only be hunted using lights or night vision equipment.
March 14, 2009, Rachel Alexandra wins her first graded stakes of the year in the $400,000 Fairgrounds Oaks (GII), in the slop, effortlessly.
March 14, 2010, John Wall and DeMarcus Cousins helped UK defeat Mississippi State, 75-74, in overtime for Kentucky's 26th SEC Tournament title.
March 14, 2015, the GII $750,000 Rebel Stakes ran at Oaklawn Park.
March 14, 2020, Lexington native Henry Shelden Vance, Jr., 77, died. He served Governor Julian Carroll as his Chief Administrative Officer and Executive Assistant. Henry also served nine years in prison for coaching a Lexington woman to murder a Florida prosecutor in 1982 as part of the Bluegrass Conspiracy.
March 14, 2020, positive coronavirus cases increased by two for a total of 16, with only 150 people tested due to a limited number of test kits. Meanwhile, grocery stores across the state had empty shelves. The state told hospitals to stop elective procedures and childcare centers to close. They also banned nursing home visitors, which concerned the residents' families.
March 14, 2021, Governor A. Beshear announced that for the 9th straight week, Kentucky reported a declining number of covid-19 cases. He also announced 995,784 Kentuckians had received their vaccinations. Meanwhile, the battle in Frankfort between the Republican-controlled Assembly and the Governor continued.