Kentucky Trivia ● Kentucky Tweets
February 22, 1834, the General Assembly approved "an act authorizing the building of an Arsenal for the security and preservation of the public Arms."  The building was to be located "on the public square in the town of Frankfort of sufficient size to hold all the state's store of public arms."
Localtonians wish a Happy Birthday to Newport native Josephine Kirby Henry, born in 1846.  Josephine was a Progressive Era women's' rights leader, suffragist, social reformer, and writer who lived in Versailles.  She successfully promoted legislation to grant married women property rights.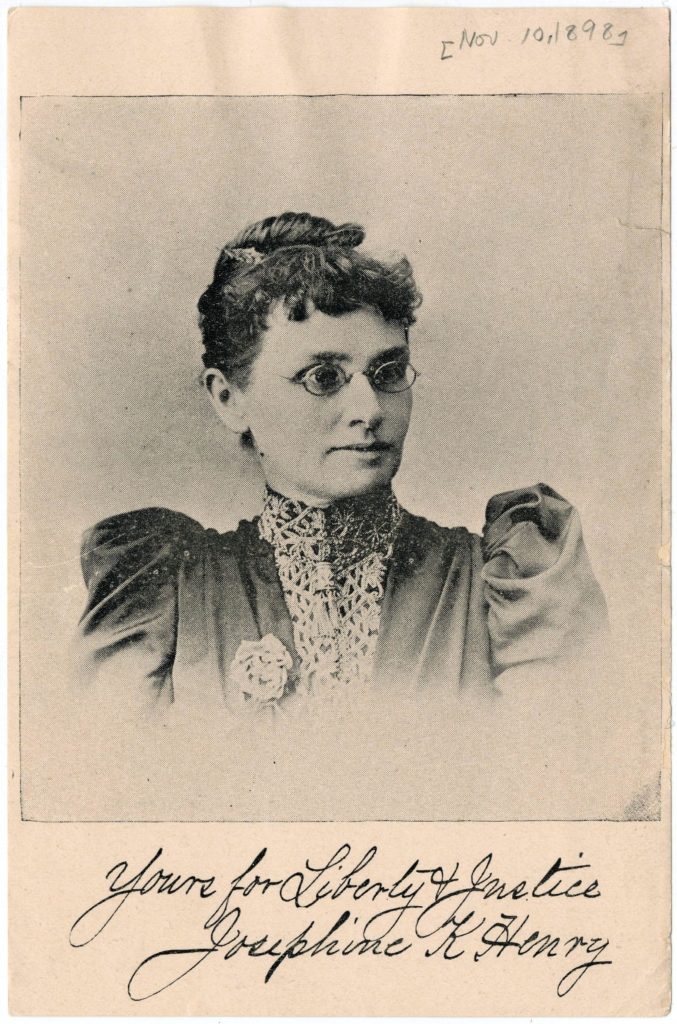 February 22, 1860, Magoffin County was created from Floyd County, Johnson County, and Morgan County, and named in honor of Beriah Magoffin, Kentucky's 21st governor. Salyersville is the county seat. Other localities include: Elsie, Falcon, Foraker, Fredville, Gunlock, Hendricks, Ivyton, Logville, Royalton, Sublett, Swampton, Wheelersburg, and Wonnie. Magoffin County was the 106th county created and covers 309 square miles.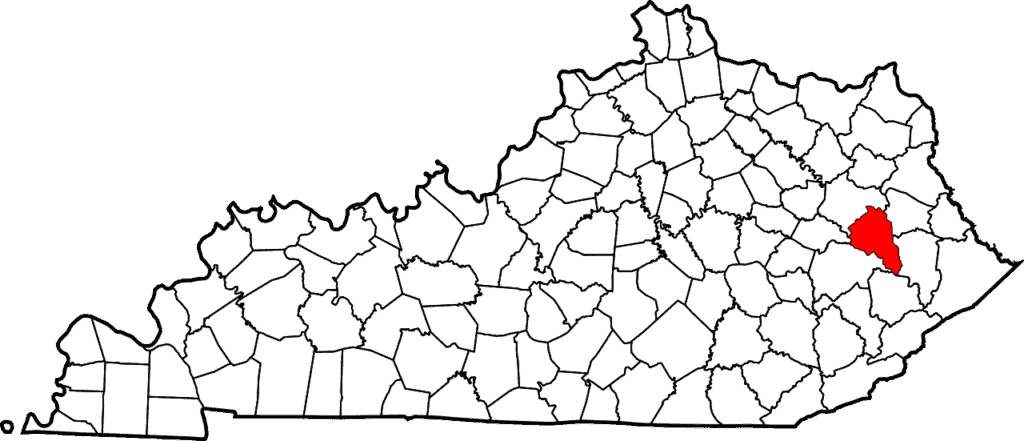 On February 22, 1865, John Bryan Bowman founded the Agricultural and Mechanical College, a branch of Kentucky University (Transy) by way of the General Assembly's Morrill Land-Grant Act provisions.
Kentucky Trivia: UK evolved through four stages.
1. Agriculture and Mechanical College of Kentucky University from 1865-1878.
2. Agriculture and Mechanical College of Kentucky from 1878-March 1908.
3. State University, Lexington, from 1908-1916.
4. University of Kentucky on March 16, 1916.
February 22, 1867, ex-Confederates dominated the Kentucky Democratic convention that met in Frankfort. They eventually picked John L. Helm, whose father was a Confederate General. Helm resigned his state senate seat to accept the nomination. Though his health was frail, he was determined to canvass the entire state. He won his 2nd non-consecutive governorship in the general election later that year.
February 22, 1908, Coliseum basketball team of Louisville defeated Agriculture and Mechanical College of Kentucky (UK) 30-18. The Louisville Coliseum hosted the game. The press referred to UK's team as the Kentucky State College Five however officially the school's name was A&M of Kentucky.
Localtonians wish a Happy Birthday to Garfield native David "Big Dave" DeJernett, born in 1912. In 1930, DeJernett became the first African-American in U.S. history to lead an integrated basketball team to a major tournament championship.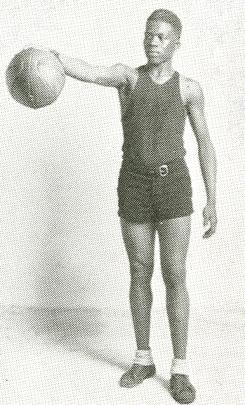 February 22, 1916, State University, Lexington (UK) traveled to the YMCA Arena in Louisville to play UofL. Coach James Park's traveling five won over Ed Bowman's five players, 32-24. Pisgah native Derrill Hart scored 20 points for high-scoring honors.
February 22, 1925, Deputy Sheriff Joseph Talt Hall, Floyd County Sheriff's Office, died from a gunshot in Martin, at the Beaver Valley Junction train depot, while attempting to arrest a man wanted for manufacturing moonshine. Deputy Sheriff Talt died on the train ride back to Wheelwright.
February 22, 1932, Special Deputy Sheriff Fountain Pace Pendleton, Green County Sheriff's Office, was shot and killed in a case of mistaken identity while assisting with serving a warrant. The sheriff had deputized him and another citizen to help with the warrant service.
On February 22, 1946, 39-year-old Rep. Kelse H. Risner from Lee City told the press that he received a bribe. A utility lobbyist offered him $5,000 for his vote on a crucial bill just before the holiday recess. Mr. Risner called it an insult.
February 22, 1952, Louisville officials issued an ultimatum to striking garbage, street, and parks workers to return to their jobs or lose them. Meanwhile, workers at the International Harvester Plant began their strike in Jefferson County.
February 22, 1966, Army SP4 James L. Fain from Ashland in Boyd County and Marine Corps LCPL George B. Givens, Jr. from Robards in Henderson County died in the Vietnam War.
February 22, 1969, Marine Corps LCPL Michael L. Cruse from Valley Station in Jefferson County and Marine Corps CPL Edward S. Gum from Louisville died in the Vietnam War.
February 22, 1969, Barbara Jo Rubin became the first woman jockey to win in a pari-mutuel (betting) race at a major American thoroughbred track. She rode Cohesion to a neck victory in the 9th race at Charles Town. Thirty years later, Charles Town created the Barbara Jo Rubin Stakes in her honor.
February 22, 1971, Adolph Rupp chatted with Alabama coach and former Kentucky player C.M. Newton at Memorial Coliseum. Rupp, then 69, was sidelined for the game with a foot infection complicated by diabetes.
February 22, 1974, Kentucky received an additional allocation of 8.3 million gallons of gasoline for the rest of February, the federal government announced.
February 22, 1980, close to 7,000 people drove from all corners of the Commonwealth to Memorial Coliseum to watch the Wildcats 1st open practice in Lexington, and it was free. Kentucky traditionally held an open session in Louisville before the annual game with Notre Dame, but people usually had to pay. Kyle Macy was the star attraction.
Localtonians wish a Happy Birthday to Louisville native Rajon Pierre Rondo, born in 1986.
February 22, 1996, Floyd County Attorney Jim Hammond pleaded guilty to federal charges of defrauding the child-support program of $100,000 and writing $8 million in bad checks. His wife also pleaded guilty. Hammond, 51, resurrected his career in 1988 after being disbarred 15 years prior to this incident.
February 22, 2003, Louisville native and screenwriter Daniel Taradash died. His credits include Golden Boy (1939), From Here to Eternity (1952), Rancho Notorious (1952), Don't Bother to Knock (1952), Désirée (1954), Picnic (1955), Storm Center (1956), which he also directed, Bell, Book and Candle (1958), Morituri (1965), Hawaii (1966), Castle Keep (1969), Doctors' Wives (1971), and Bogie (1980), a film biography of Humphrey Bogart.
Kentucky Trivia: The first Hollywood movie filmed in Kentucky was The Kentuckian. April Love, Raintree County (1957) and Some Come Running (1958) complete the movies filmed in the Commonwealth in the 1950s.
February 22, 2006, wearing a white robe emblazoned with the Kentucky seal, Governor E. Fletcher made his first public appearance after being hospitalized since February 12th for gallbladder problems, pancreatitis and bloodstream infections.
February 22, 2014, a Kentucky bred and Keeneland graduate won Gulfstream Park's GII $415,000 Fountain of Youth Stakes by a head.
February 22, 2018, Betsy Layne native Bette Joan Henritze died. Bette was an actress of stage, film, and television. Betsy Layne is in Floyd County.
On February 22, 2020, the House introduced a bill to aggressively tax houseboats for more revenue. For example, Green River houses approximately 200 houseboats; the state received taxes for only 50 in 2019. The state claimed these stats played out on all Kentucky lakes and rivers.
February 22, 2020, St. Xavier High School won their 32nd straight state swimming title. UK's Lancaster Aquatic Center hosted the 2020 championships.
February 22, 2021, Fayette County students passed through thermal temperature scanners on their 1st day back since covid-19 shut the doors in March 2020. Meanwhile, on the daily update, Kentucky announced the 6th straight week of declining cases.