Kentucky Trivia ● Kentucky Tweets
Localtonians wish a Happy Birthday to Hodgenville native Abraham Lincoln, born in 1809 in LaRue County. At the age of 21, he left home and canoed to New Salem, Illinois, where he signed on to a local riverboat firm. At 52, he became our 16th President. Hodgenville was in Hardin County at the time of the President's birth.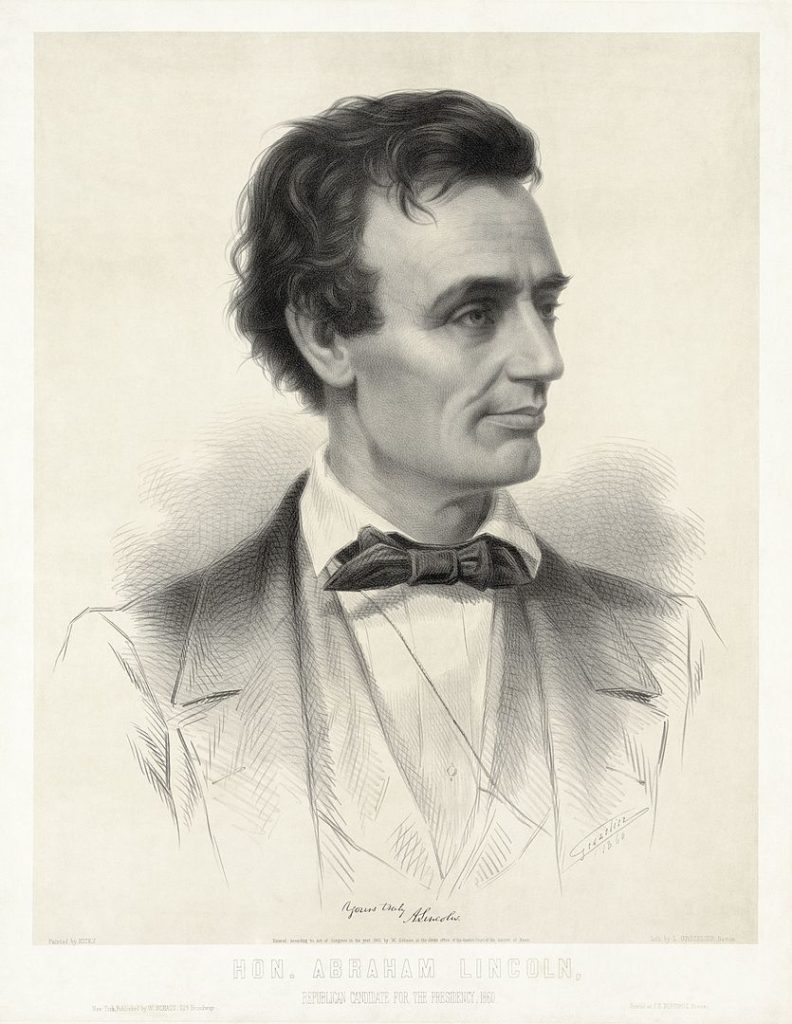 February 12, 1820, Grant County was created from Pendleton County and was named in honor of Samuel Grant, John Grant, and Squire Grant, three of the county's earliest settlers. Williamstown is the county seat. Other cities and towns include: Corinth, Crittenden, Dry Ridge, and Jonesville. Grant County was the 67th county created and covers 261 square miles.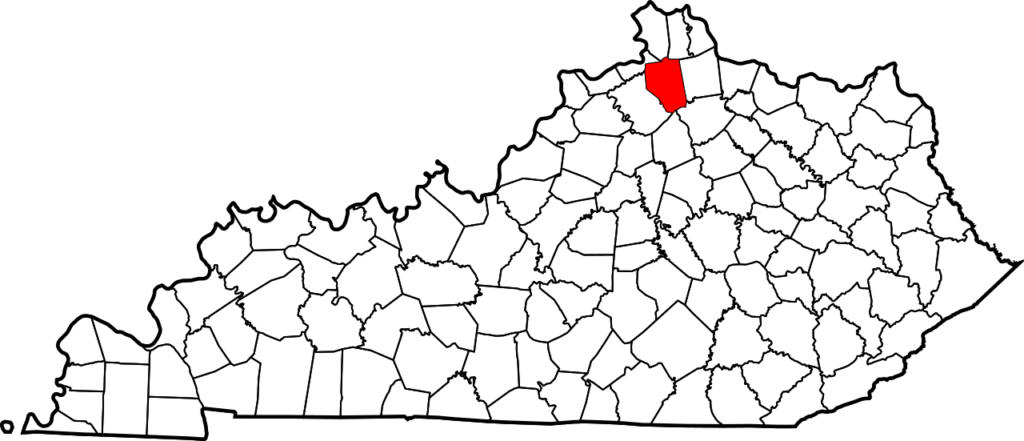 February 12, 1825, Jefferson County native James Brown Ray became the 4th governor of Indiana. Taking office one week before his 31st birthday, he became the state's youngest governor and served from 1825 to 1831, the longest period for an Indiana governor under the state constitution of 1816.
February 12, 1833, Senator Henry Clay asked the Senate to modify the Tariff of 1832 to make it more agreeable towards both northern and southern interests. He explained that he refused to get rid of the tariff simply because one side did not agree with it, nor would he keep it precisely as it was because one side was happy with it. He believed it was his duty as a congressman to adopt legislation for "the whole face of the country."
February 12, 1842, Marshall County was created from Calloway County and was named in honor of John Marshall, Chief Justice of the U.S. Supreme Court. Benton is the county seat. Other localities include: Calvert City, Hardin, Gilbertsville, Aurora, Big Bear Area, Brewers, Briensburg, Draffenville, Fairdealing, Harvey, Moors Camp Area, Oak Level, Olive, Palma, Possum Trot, Sharpe, and Tatumsville. Marshall County was the 95th county created and covers 304 square miles.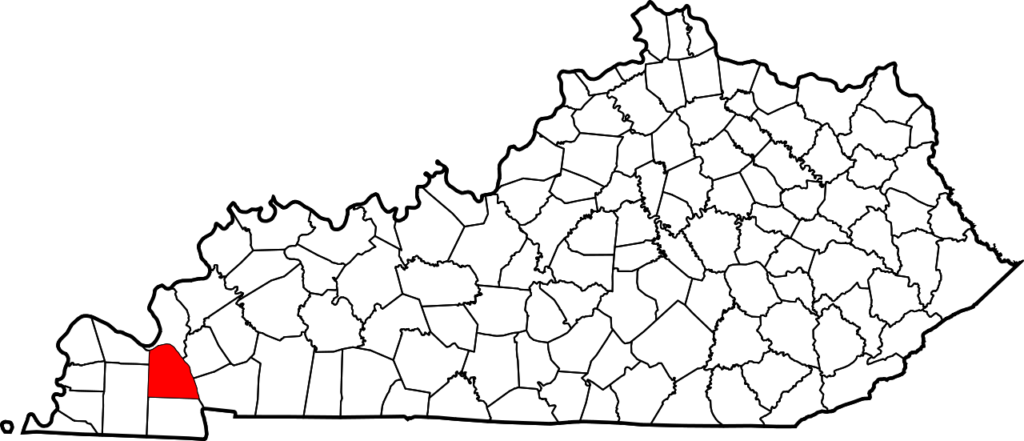 February 12, 1904, both teams called off the scheduled basketball game between Kentucky University (Transy) and Georgetown College because they couldn't agree on a referee.  The Kentucky University Gymnasium had a large crowd and they would have been disappointed if the Agriculture and Mechanical College of Kentucky (UK) team, which was present, had not agreed to play against K.U.  Their offer was accepted and an interesting game resulted, K.U. winning by a score of 12 to 5.
February 12, 1907, Central University (Centre) hosted and defeated the Agriculture and Mechanical College of Kentucky (UK) 25-23.  The game was a tie at the end of the second half, but everyone agreed to continue the game until one of the teams scored.  The old Boyle Humphrey Gymnasium hosted.
February 12, 1909, President Theodore Roosevelt traveled to Hodgenville on a cold rainy day for the centennial of Abraham Lincoln's birth. The President arrived at the Sinking Spring Farm by carriage, escorted by twelve Confederate veterans, and spoke for the cornerstone's formal laying for Lincoln Memorial Hall, the first Lincoln Memorial. The President then addressed the crowd of nearly 3,000 a month before the end of his 2nd term. The celebration reverberated across the country. Speeches, formal dinners, and fireworks marked the celebration from New York to San Francisco. President Roosevelt was a well-known Lincoln admirer and was devoted to preserving Lincoln's memory and passionately endorsed the project. The Roosevelt family attended, including daughter Ethel Roosevelt.
February 12, 1916, UofL played State University, Lexington (UK) in basketball and wins 28-22.  From the Courier-Journal, "Louisville's victory tonight gives them a big claim for the state championship.  They have already defeated the fives from Georgetown, Transylvania, and Central.  A return game will be played at Louisville sometime in the future and the best State can hope for is an even break on the series."
February 12, 1927, Coach Basil Hayden's University of Kentucky Wildcats traveled to Boyle Humphrey Gymnasium to play the Centre College Colonels. Kentucky wins 22-16 with Ashland native Frank Phipps as high scorer with 11 points.
February 12, 1932, Freaks, a horror film produced and directed by Louisville native Tod Browning, is released.
February 12, 1935, Governor Laffoon created a five-member commission to investigate Harlan County, led by General Denhardt, leader of the Kentucky National Guard. The governor declared "that actual civil strife is imminent, threatening the lives of many men and the destruction of valuable property." The commission had broad authority to overrule local authorities.
February 12, 1942, Patrolman James Leslie Hedgepeth, Louisville Police Department, succumbed to injuries sustained 10 days earlier while directing traffic at the scene of a fire. Patrolman Hedgepeth and William Kinney were struck by a drunk driver at 7:15 pm, while attempting to keep fire lanes open for a three-alarm fire. While on the scene a drunk driver entered the area at a high rate of speed.
February 12, 1947, was the 138th anniversary of Abraham Lincoln's birth. President Truman visited the grand monument by the Potomac. The White House hung the famous painting, The Peacemakers.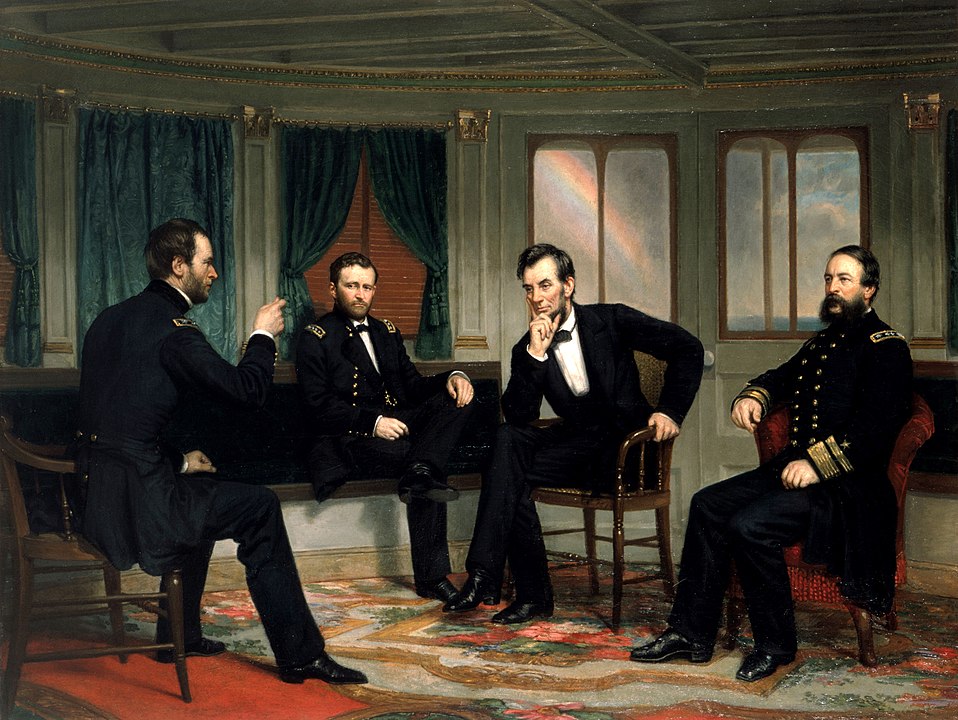 February 12, 1950, Dr. Albert Einstein warned the world that the "hysterical" armaments race between the U.S. and Russia "beckons….general annihilation." The doctor appeared on Mrs. Eleanor Roosevelt's first weekly N.B.C. television show.
February 12, 1951, Army 2LT John C. Barbey from Hardin, Army PVT Roy K. Bellamy Jr. from Boyd County, Army CPL Howard R. Boyd from Boyd County, Army PFC Robert Dempsey from Floyd County, Army CPL Neal M. Knight from Todd County, Army PFC Jesse L. Leisure from Hardin County, Army PVT Richard C. McCowan from Lincoln County, Army SFC Mosco Mills from Knox County, Army PVT Henry Ransom Jr. from Madison County, Army SGT James W. Sampson from Whitley County and Army CPL Ray B. Yates from Jefferson County, all died in the Vietnam War.
On February 12, 1954, more than 50 persons gathered at Crystal Cave in Cave City for the most extensive cave exploration ever attempted in the U.S. The privately-owned cave is inside the 51,000 acres Mammoth Cave National Park. The expedition lasted one week.
February 12, 1968, Army SP4 Ralph E. Peters from Booneville in Owsley County died in the Vietnam War.
February 12, 1969, Marine Corps PFC Michael A. Shepherd from Milton in Trimble County died in the Vietnam War.
February 12, 1986, Detective John Robert Weiss, Shively Police Department, was killed while conducting an undercover narcotics investigation. Detective Weiss was able to return fire wounding his killer.
February 12, 2006, shortly after the beginning of the General Assembly's legislative session, Governor Ernie Fletcher went to the hospital with abdominal pain. After minor complications and a slow recovery, they discharged him on March 1.
On February 12, 2014, Judge John G. Heyburn II of the U.S. District Court for the Western District of Kentucky ruled that Commonwealth must recognize same-sex marriages established in other jurisdictions. As of June 2016, all counties have issued same-sex marriage licenses or have announced their intention to do so.
February 12, 2017, a Keeneland graduate exacta wins Santa Anita's GII $200,000 San Vicente Stakes for three-year-olds. A Kentucky bred takes home $120,000.
February 12, 2020, the National Farm Machinery's Championship Tractor Pull opened in Freedom Hall with good $10 tickets.
February 12, 2020, Ford's Theatre campus in Washington D.C. opens a new $25 million museum and education center focused on President Lincoln.
February 12, 2021, the House passed a bill that attempted to save slot like machines at Kentucky racetracks, which the Kentucky Supreme Court ruled illegal. Senate Bill 120 created a new definition of pari-mutuel wagering. Meanwhile, Kentucky begins campaigns to vaccinate more Black residents.