Kentucky Trivia ● Kentucky Tweets
February 21, 1792, James Harrod, who established Kentucky's first settlement, disappeared.  Many felt Harrod was either killed by Native Americans or became sick in the wilderness while hunting.  His wife believed a man suing him killed him in the wild.
February 21, 1834, John Breathitt, Kentucky's 11th governor, passed away of tuberculosis in the governor's mansion at 47 years old. John was the 2nd governor to die in office, serving only 18 months. The first Democrat to hold office, he won the election by 1,242 votes from the 80,188 cast.
Kentucky Trivia: Breathitt's election to governor may have set a record for Oldham County election fraud: 163% of those eligible participated in the election.
February 21, 1834, Bullitt County native James Turner Morehead became Kentucky's 12th governor. He was the first native-born Kentuckian to be a Kentucky governor.
February 21, 1865, Hodgenville Courthouse burned to the ground by guerrillas; however, all courthouse records survived. Union soldiers had used the building as barracks.
Roadside History: A Guide to Kentucky Highway Markers edited by Melba Porter Hay, Dianne Wells, Thomas H. Appleton, Jr., Thomas H. Appleton; pg: 11
Localtonians wish a Happy Birthday to Elkton native and author David Morton, born in 1886. David won the Golden Rose Award, one of America's oldest literary prizes, inaugurated in 1919.
February 21, 1888, the U.S. approved Nathan B. Stubblefield's patent on the mechanical telephone.
Localtonians wish a Happy Birthday to Louisville native George Charles Devol Jr., born in 1912. In 1954, he filed a patent for a robotic arm that could move with six degrees of freedom. The robotic arm would become the Unimate industrial robot. Devol's patent represents the foundation of the modern robotics industry.
On February 21, 1922, the U.S. Army created a publicity stunt destroying confiscated moonshine stills in Newport. The media hoped showing a tank crushing metal drums would help deter people from making alcohol. It didn't work.
February 21, 1926, Deputy Marshal Schley Wilder, Perry County Constable's Office, died while attempting to arrest a man at the church house in Allais. The man who shot him was found not guilty by a jury. Wilder's father, Constable Thomas Wilder, died three months later while making an arrest.
February 21, 1933, the state board of bar examiners, in its report to the Court of Appeals, recommended that 37 applicants be granted to practice law in Kentucky.
February 21, 1934, expressing hope the Kentucky legislature would ratify the Child Labor Amendment to the Constitution, Miss Francis Perkins, U.S. Secretary of Labor, addressed Kentucky's joint session and in part said, "I hope and pray you will see this right." Kentucky finally passed it in 1937, but it never became law. The amendment would give power to Congress to "limit, regulate, and prohibit the labor of persons under eighteen years of age." The visit made national news.
February 21, 1949, Adolph Rupp mixed mortar during a cornerstone-laying ceremony for Memorial Coliseum. The UK men's basketball team played in Memorial from 1950 to 1976, compiling 306-38 record. The structure was a monument to the more than 10,000 Kentuckians killed in World War II and the Korean War. The coliseum later added the Kentucky Vietnam War victims.
February 21, 1951, Governor Weatherby called a special session for March 5 to appropriate $9,250,000 of surplus funds.
February 21, 1956, state officials reported severe security weaknesses that demanded immediate attention at the Kentucky State Penitentiary in Eddyville. These included: excessive contraband such as whiskey, weapons, and barbiturates smuggled in by guards, narcotics freely dispensed in the prison hospital of which there are no full-time physicians or dentists, and the hospital was a significant fire trap.
February 21, 1961, Muhammad Ali (5-0) fought Donnie Fleeman (35-11-1) in Miami Beach Auditorium. Clay won by technical knockout in the seventh round of a scheduled eight-round fight. Fleeman, Clay's first true opponent, was a tough Texan, but he couldn't cope with Clay's speed. Fleeman plodded forward, and Clay picked him off at will. The fight took seven rounds mainly because Clay decided that seven was enough. Fleeman, 28, retired after the fight.
February 21, 1965, Patrolman James Francis Sansbury, Louisville Police Department, died in an automobile accident while pursuing a habitual offender near the intersection of Breckenridge Lane and Hillbrook Drive. The suspect escaped but was later apprehended.
February 21, 1965, Augustus Owsley Stanley III had his lab raided by police. He beat the lab charges and successfully sued for the return of his equipment. Governor Stanley's grandson directly impacted the 1960s counterculture.
February 21, 1967, Army SP4 Ray M. Harmon from Flemingsburg in Fleming County died in the Vietnam War.
February 21, 1970, Dan Issel scored 51 points and Pete Maravich scored 64 in Pistol Pete's last home game of a fantastic collegiate basketball career. The Wildcats beat LSU 121-105 in John Parker Memorial Coliseum. Kentucky only lost one game in the Baton Rouge facility from 1951-1971.
Localtonians wish a Happy Birthday to Affirmed born, in 1975 in Florida. The derivation of the name "Affirmed" has been the subject of speculation.
February 21, 1991, Somerset native Senator John Sherman Cooper died in Washington D.C. John's resume in part read; Kentucky House Representative, U.S. Senator, 5th Ambassador to India, and 2nd Ambassador to East Germany.
February 21, 2001, former Calumet farm President J.T. Lundy reported to a federal prison camp in Florida. He received a four-and-a-half-year sentence for fraud, bribery, and conspiracy. Calumet's former CFO, Gary Matthews, would serve 21 months in Manchester.
February 21, 2010, Marine Lance CPL Adam D. Peak 25, of Florence, died fighting in Afghanistan during Operation Enduring Freedom.
February 21, 2010, Marine Lance CPL Matthias N. Hanson, 20, of Buffalo in southern LaRue County died while fighting in Afghanistan for Operation Enduring Freedom.
February 21, 2015, the GII $400,000 Fountain of Youth Stakes ran at Gulfstream Park and was won by a Kentucky bred.
February 21, 2016, Governor M. Bevin proclaimed that every February 21 of each year be "ALS Awareness Day." The day is to encourage Kentuckians to support research into effective treatments and an eventual cure.
February 21, 2017, Dustin Fitzgerald of Gilbertsville caught a state record Silver Carp weighing 13 lbs., 5 ozs. in the Cumberland River.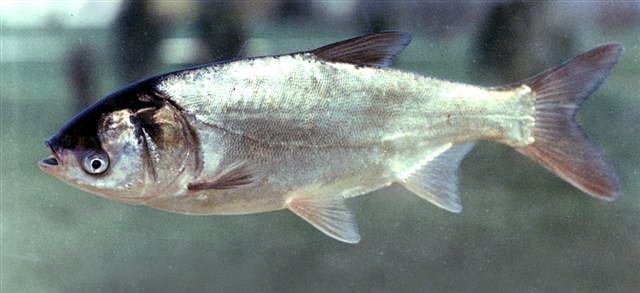 February 21, 2020, Governor A. Beshear signed a law requiring school police to carry guns.
February 21, 2021, Dr. Fauci stated that Americans may still be wearing masks outside their homes in 2022 even if everything returns to "normal." He went on to say that in early 2022 children would begin vaccinations. Meanwhile, in Kentucky, the 403 active coronavirus cases in Kentucky nursing homes were the lowest since May 2020.