Thank You For Visiting
September 29, 1849, Caroline Whittmore, the harlot of Harrodsburg, entered the Shaker Community and kidnapped Brother James with a large horse pistol daring anyone to stand in her way. The excommunicated rebel wanted her man.
The Kentucky by Thomas D. Clark; pg:189
September 29, 1862, Brigadier General Jefferson C. Davis murdered Major General William "Bull" Nelson from Maysville, both of the Union Army, in the lobby of downtown Louisville's Galt House. The feud started after the Battle of Richmond; Bull thought Davis was the weak link and let him know it seven days earlier. On this day, they met in the lobby. Davis demanded an apology and Nelson refused. Davis then flipped a wadded calling card into Nelson's face and Nelson responded by slapping Davis in the face and called him a coward. Davis then shot Nelson in the heart. Police arrested Davis but he avoided conviction due to the need of experienced commanders. However, the incident ruined his chances for promotion to Major General, which he coveted.
Localtonians wish a Happy Birthday to Louisville native August "Gus" Weying, born in 1866.  For the first six seasons of his career, he pitched 4'3.5" shorter than today's 60'6.″  From his debut year of 1887 through 1892, Weyhing averaged nearly 30 wins per season.  In March 1893, when the distance changed, his destiny changed.  After winning 200 games in his first seven campaigns, Weyhing earned only 64 more wins in his final nine big league seasons.  His 264 victories are surpassed by only 39 pitchers on the all-time list.  Weyhing also set the MLB record by hitting 277 batters.
September 29, 1917, Kentucky football opened their season with a 33-0 win over Butler, coached by Williamstown native Daddy Boles.  Stanley Atwood "Daddy" Boles served as Kentucky's Athletic Director from 1917 through 1933.  He also served as head coach of the football and men's basketball teams for one season each.  He had the vision to hire Coach A. Rupp.
September 29, 1923, Louisville played Western Kentucky for the 2nd time on the gridiron.  Western won for the 2nd time 19-7, in Bowling Green.
Localtonians wishes a Happy Birthday to Hodgenville native Adrian Back, born in 1923. Adrian played on Rupp's 1941-42 SEC champion basketball team. He played in 12 games, averaging two points a game.
September 29, 1945, Bernie Shively won his 1st game as UK's head football coach beating Cincinnati 13-7. He would win one more game later in the season to go 2-8. Coach Bear Bryant replaced him the following year.
September 29, 1953, the State Highway Department and the University of Kentucky began to rubberize part of the Dixie Highway.  The asphalt contained 5% synthetic latex in an attempt to improve road conditions and make them last longer.  It was the 1st time in Kentucky utilized rubber in any fashion on public roads.
On September 29, 1967, Kentucky football player Greg Page died at the age of nineteen.  The next day, Kentucky would play Ole Miss, where his teammate and friend, Nate Northington, became the 1st black player to play an SEC football game.  Greg and Nate helped tear down racial barriers.
September 29, 1968, Marine Corps CPL Steven Ray Binkley from Louisville died fighting in the Vietnam War. Ray was 18-years-old.
September 29, 1969, Army SP4 Jimmy Kuhlenoelter from Bowling Green died fighting in the Vietnam War. Jimmy had just turned 21-years-old.
September 29, 1970, Army SP4 Harry Eugene Taylor from Louisville died fighting in the Vietnam War. More than half of American servicemen killed in Vietnam were between 18 and 20.
September 29, 1972, Trooper Walter Orville Thurtell, Kentucky State Police, died in a motor vehicle accident while responding to a call for assistance.
On September 29, 1977, Muhammad Ali (53-2) fought Earnie Shavers (49-2-3) in Madison Square Garden. Shavers came in with 54 wins and idolized Ali. By the end of the 12th round, Ali was ahead, eight rounds to four. Shavers rocked Ali with big punches in the 13th and 14th rounds, but Ali stole the 15th and the fight. Afterward, Teddy Brenner, who had booked Ali at the Garden for years, told the 35-year-old that he would no longer put on his fights. Ferdie Pacheco, Ali's doctor, said the fighter showed signs of kidney damage and that he should stop fighting.
September 29, 1982, the Louisville Galleria opened its doors to the public for their 1st viewing. The $130 million development included more than 1.4 million square feet of office space, anchored by two 27-story glass and steel office buildings containing 415,000 square feet each. A three-level retail mall with 339,000 square feet was between the towers. The development covered Fourth Street, Liberty Street, Fifth Street, and Muhammad Ali Boulevard.
September 29, 1993, Churchill Downs unveiled the 120th Kentucky Derby logo, seven months before the run for the roses. Fleming County native Randy Peck designed the wining logo.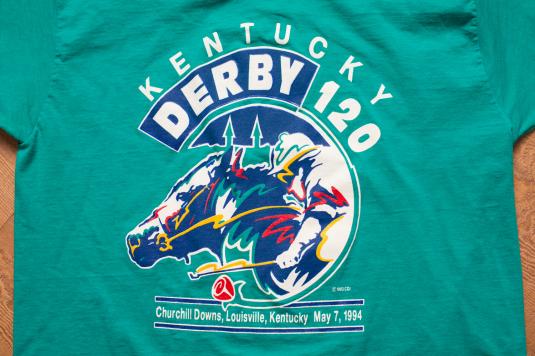 September 29, 2003, Kentucky Army National Guard Sgt. Darrin K. Potter, 24, of Louisville, died fighting in Operation Iraqi Freedom.
September 29, 2004, Army PFC Joshua K. Titcomb, 20, of Somerset, died in Iraq, fighting in Operation Iraqi Freedom.
September 29, 2005, John G. Roberts became the 17th U.S. Chief Justice, while Secretary Jim Host, Governor E. Fletcher's most high-profile cabinet leader announced he would step down.  The governor's hiring scandal which other secretaries quit over, had nothing to do with this resignation:)
September 29, 2006, Mick and The Stones rocked Louisville from Churchill Downs. The Twin Spires hosted their 1st major rock & roll concert, thanks to their newly completed $121 million renovation. Meanwhile, earlier in the day, 40 miles east, a grand jury found widespread failure to guard against rampant fraud in the state's welfare system, particularly theft by government employees.
September 29, 2018, Churchill Downs ran the GI $100,000 President of the United Arab Emirates Cup Stakes for Arabians three-year-olds and upward.
On September 29, 2020, Dr. A. Fauci assured the American public the vaccine would be safe, months before it hit the streets. He went on to infer the treatment would be ready in early 2021. The U.S. public seemed weary from lockdowns to protests to the upcoming presidential election.