Kentucky Trivia ● Kentucky Tweets
Localtonians wish a Happy Birthday to Washington native Albert Sidney Johnston, born in 1803. Albert was a general in three different armies: the Texan Army, the United States Army, and the Confederate States Army.
February 2, 1815, William T. Barry became Kentucky's 6th Class II Senator.
February 2, 1815, Isham Talbot became Kentucky's 8th Class III Senator.
February 2, 1820, Kentucky and Tennessee finally settle a border dispute after John Jordan Crittenden encouraged Kentucky to accept Tennessee's proposal.
On February 2, 1833, the General Assembly approved an act "to establish a Medical Institute in the City of Louisville." A president and a moderator would serve with seven managers. The president and moderator served two-year terms, while the managers would serve one-year terms.
February 2, 1858, Jackson County was created from Rockcastle County, Owsley County, Madison County, Clay County, Estill County and Laurel County and was named in honor of Andrew Jackson, U.S. President. McKee is the county seat. Other localities include: Bond, Brazil, Dabolt, Datha, Egypt, Gray Hawk, Hisel, Letterbox, Moores Creek, Sandgap and Tyner. Jackson County was the 105th county created and covers 347 square miles.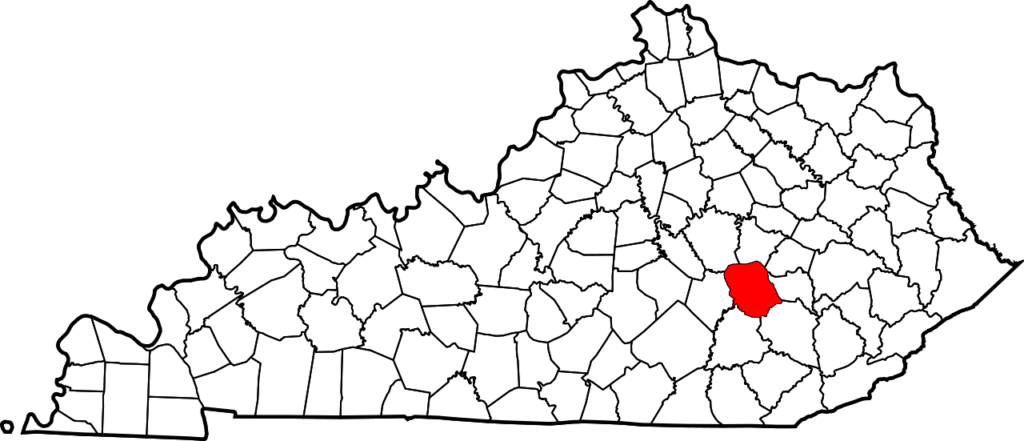 Localtonians wish a Happy Birthday to Nelson County native Joseph Seamon Cotter Sr., born in 1861. Mr. Cotter was a poet, writer, playwright, and community leader. One of the earliest African-American playwrights to be published, he later became an educator and advocated for black education.
Kentucky Trivia: In 1893, Joseph Cotter founded Louisville's Paul Laurence Dunbar School, named after his fellow poet and friend. Mr. Cotter served as principal for the African-American high school until 1911 and continued in education until 1942.
February 2, 1876, baseball's National League forms at the Grand Central Hotel, New York City, creating teams in Boston, Chicago, Cincinnati, Hartford, Louisville, New York, Philadelphia, and St. Louis.
Localtonians wish a Happy Birthday to Poor Fork native Rebecca Caudill Ayars, born in 1899 in Harlan County.
Friday, February 2, 1900, the democrats held a legislative session in the Capitol Hotel again, and again Goebel was sworn in, this time by a circuit judge. Meanwhile, Governor Taylor was preparing for Kentucky's General Assembly to reconvene in London in a few days.
Friday, February 2, 1900, John C. W. Beckham was sworn in for the 2nd time as lieutenant governor and acting governor. Beckham's first act was to replace the Adjutant General with Goebel's man, John B. Castleman, a prominent landowner in Louisville.
February 2, 1925, the 3rd Ford Motor Assembly Plant opened on 22.5 acres in Louisville. This plant made 400 cars a day with 1,000 employees. The Model T died here in 1927 and was replaced with the Model A and then the V-8 engine in 1934. The plant changed to a larger location in 1955 after surviving the 1937 flood and a U.S. military takeover during WWII.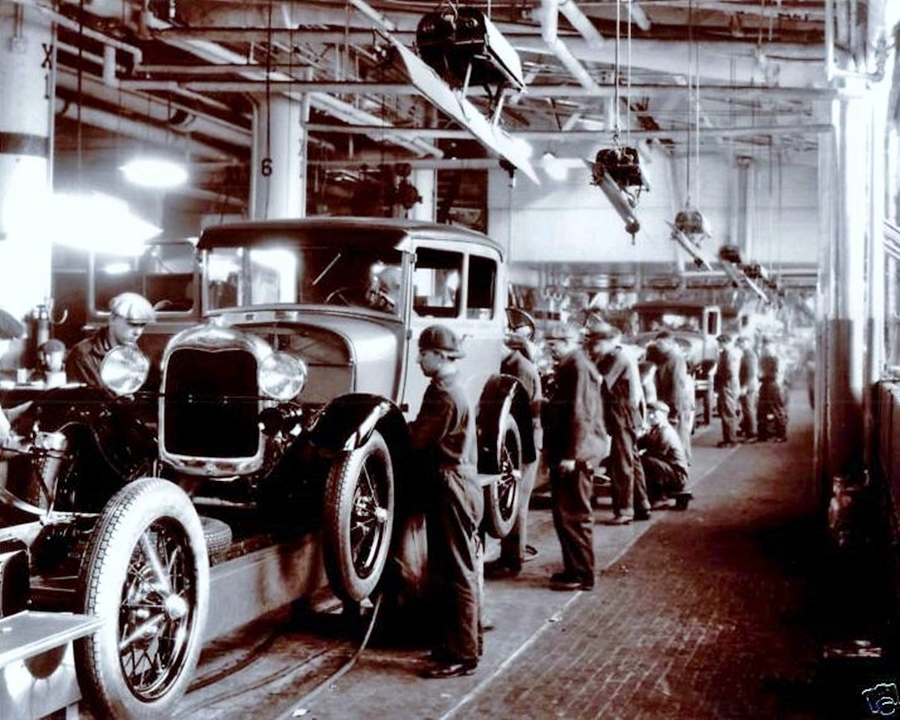 February 2, 1938, a banner-waving crowd greeted Governor Chandler at the Frankfort train station on his return trip from Washington. A motorcade, led by the Frankfort High School band and state police, escorted him to the governor's mansion. The governor received callers throughout the day and then addressed the House on his trip to the nation's capital.
February 2, 1942, Senator D.C. Jones of Harlan County introduced a bill to legalize two state lotteries based on horse races. One would be the Kentucky Derby, the other would race in the fall, possibly called Hospital Derby, for a tuberculosis hospital. Kentucky only taxed Churchill $2,500 a day, Latonia and Keeneland $1,000 a day, and Dade Park in Henderson $500 a day.
February 2, 1950, the state counted over 10,000 persons homeless after floods took their homes. Eastern Kentucky and communities along the Kentucky River took the brunt. Also hit hard, Barbourville, Pineville, Williamsburg on the Cumberland, Ashland, Catlettsburg on Upper Ohio, and Frankfort on the Kentucky River.
February 2, 1954, the House gave final approval and sent Governor Wetherby a bill to regulate the coal strip mining industry in Kentucky.  It was the first of its kind and required strip miners to make a "reasonable effort" to replace and rehabilitate the land.
February 2, 1960, Loretta Lynn signed her first recording contract with Zero.  They recorded I'm a Honky Tonk Girl at United Western Recorders in Hollywood, CA, and the single later hit #14.
February 2, 1962, Air Force CAPT Fergus C. Groves II from Louisville died in the Vietnam War.
February 2, 1968, Army SP4 Samuel G. Hurry from Covington in Kenton County and Army CPL John L. Jones from Madisonville in Hopkins County, died in the Vietnam War.
February 2, 1969, Army SGT Edmond Q. Wilson, Jr. from Midway died in the Vietnam War.
February 2, 1980, the Carter administration wanted Congress to force 141 electric power stations, using oil or natural gas, to switch to coal by 1985. The admiration's proposal gave $6 billion to help pay for the mandatory coal-conversion law.
February 2, 2004, House Democrats protested Governor E. Fletcher's plans to privatize a new state prison in Eastern Kentucky, setting up the first ideological battle of his tenure. The governor claimed the corporation's $92 million Elliott County prison would pay cheaper wages than the state.
February 2, 2006, Army PFC Scott A. Messer, 26, of Ashland, died when his Humvee accidentally rolled over during convoy operations in the war called Operation Iraqi Freedom.
Localtonians wish a Happy Birthday to Kentucky bred American Pharoah, born at 11 p.m. in 2012 on Tom VanMeter's Stockplace Farm in Lexington.
February 2, 2017, the Kentucky Writers Hall of Fame inducted; Barbara Kingsolver, Gayl Jones, and three deceased writers: Irvin Shrewsbury Cobb, Alfred Bertram Guthrie Jr., and Joseph Seamon Cotter. The Carnegie Center for Literacy and Learning in Lexington created the Hall of Fame in 2013 to bring attention to the state's rich literary heritage.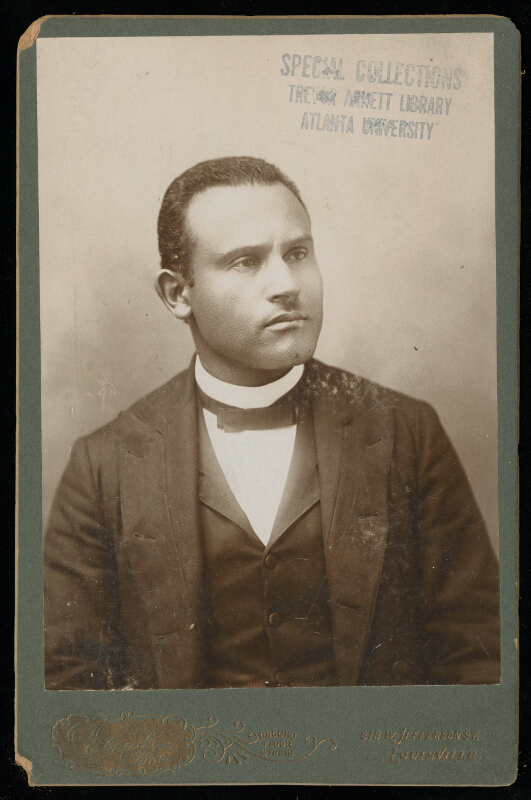 February 2, 2019, eighty-nine days after an election, the Daviess County Clerk's office recounted more than 12,000 ballots which produced a tie. Jim Glen won on Election Day by one vote. After the recount that produced a tie, politics ensued for six days until DJ Johnson, who came in 2nd on Election Day, finally conceded the race.
February 2, 2019, a Kentucky bred, trained by Kentucky bred, Kenneth McPeek, won Gulfstream Park's GII $350,000 Holy Bull Stakes for three-year-olds. This was the 30th edition.
February 2, 2020, Deon Yelder, a Louisville native who played at Western Kentucky University, earned a Super Bowl LIV ring. Deon was a tight end on the Kansas City's Chief's 53-man roster.
February 2, 2020, UK's newest ad promoting their football program debuted during local telecasts of the 54th Super Bowl.
February 2, 2021, Lexington shut down two Covid-19 testing sites after citizens, who got tested, received bills from their insurances companies. The city advertised the sites as free. Meanwhile, in Frankfort, the Republican-controlled assembly started to override Governor A. Beshear's vetoes, limiting his emergency powers.