Kentucky Trivia ● Kentucky Tweets
January 31, 1801, Dr. James Chambers officially challenged Judge John Rowan to a duel. Rowan was a judge on the Kentucky Court of Appeals and Chambers was the son-in-law of a judge on the Kentucky Supreme Court. The actual duel took place February 3.
January 31, 1809, Caldwell County was created from Livingston County and was named in honor of John Caldwell, lieutenant governor. Princeton is the county seat. Other cities and towns include: Fredonia, Bakers, Baldwin Ford, Black Hawk, The Bluff, Cedar Bluff, Claxton, Cobb, Cresswell, Crider, Crowtown, Enon, Farmersville, Flat Rock, Friendship, Fryer, Harper Ford, Hopson, Lake Shore, Lewistown, McGowan, Midway, Needmore, Otter Pond, Pumpkin Center, Quinn, Rufus, Shady Grove, Smith Ford, Tom Gray Ford and White Sulphur. Caldwell County was the 51st county created and covers 348 square miles.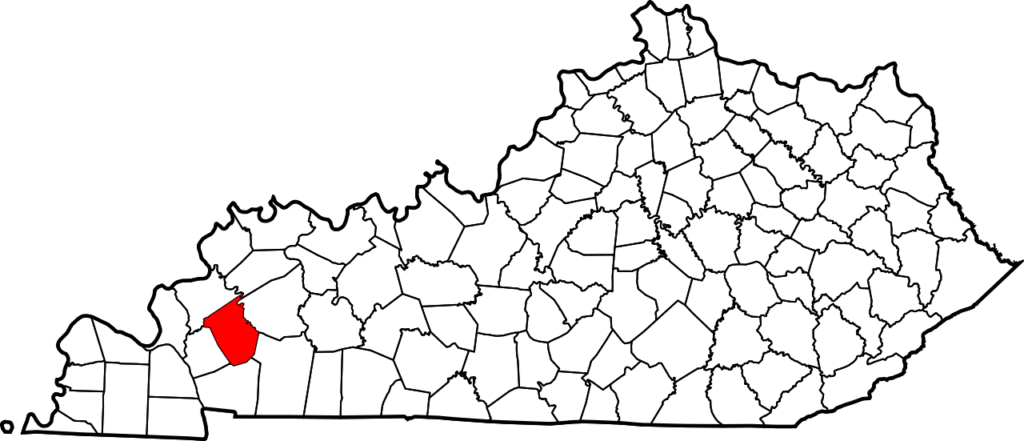 January 31, 1814, Kentucky legislatures authorized the construction of a 2nd permanent capitol building on the same site the first one was; the first capitol had just burnt down. Legislatures stipulated the main building to have as little wood as possible and be fireproof.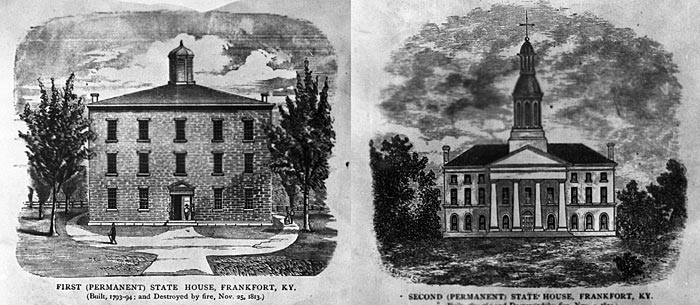 January 31, 1825, a Kentucky jury sentenced Isaac Bledsoe Desha to death by hanging for a murder that occurred near Fleming County. The next day, State Representative John Rowan, Desha's defense attorney, filed a new trial motion, citing jury tampering; Judge Shannon agreed. Isaac was the sitting governor's son.
January 31, 1834, the Lexington and Ohio Railroad reached Frankfort for the first time. Lexington celebrated with a grand ball in the Phoenix Hotel. Lexingtonian Thomas Barlow invented the steam engine used. The mechanic who constructed the locomotive, Joseph Bruen, was also a Lexington native. Unfortunately, their strange-looking contraption broke down frequently and was incapable of carrying heavy loads.
Lexington: Heart of the Bluegrass by John Dean Wright; pg: 51
Localtonians wish a Happy Anniversary to Governor Ruby Laffoon and Mary "May" Bryant Nisbet, who wed in 1894. The ceremony took place at the Lucille Hotel in Madisonville. The couple had three daughters. May Laffoon was also active in politics. She was a delegate-at-large to every Democratic National Convention between 1932 and 1960 and actively campaigned for Franklin D. Roosevelt's first presidential campaign.
Wednesday, January 31, 1900, dying Governor Goebel took the oath of office and became Kentucky's 34th governor. He would live two more full days.
January 31, 1900, the Contest Committee declared Goebel had received the highest number of legal votes and had been lawfully entitled to be the Kentucky governor for the term beginning December 12, 1899.
January 31, 1914, Kentucky State University (UK) easily defeated the Young Men's Hebrew Association of Louisville 59 to 12. Woodland Avenue Auditorium in Lexington hosted their first Kentucky basketball game. Alpha Brumage coached State, his overall record was 19-7.
January 31, 1930, Deputy Sheriff Bee Martin, Floyd County Sheriff's Office, was killed while attempting to arrest a drunk man who was causing a disturbance. The suspect was arrested and charged with murder, however the outcome of his case is not known. On January 13, 1940, he was shot and killed by his son-and-law in Floyd County.
January 31, 1931, Patrolman Basil Duke Offutt, Louisville Police Department, was struck and killed by a bus, crossing the street at 10th and Broadway in front of Union Station at 12:25 a.m. He was approaching a car to issue a ticket at the time.
January 31, 1931, Patrolman Harold D. Boyer, Louisville Police Department, was killed in an automobile crash in the 2100 block of South 3rd Street at the entrance to the University of Louisville.
January 31, 1935, 100 Kentucky National Guardsmen moved secretly into Manchester in the middle of the night to clean up Clay County." Governor Laffoon ordered the sweep to breakup an auto theft ring and other lawlessness. Troops set up military rule and Judge Begley adjourned court to give way to military control.
January 31, 1950, speakers deploring the low standing of public education in Kentucky no longer needed to say, "Thank God for Mississippi." In a report released on this day, Kentucky rose to #47 in most, if not all, phases of education.
January 31, 1958, Louisville native Helen Maria Turner died. Helen was a painter and teacher known for oils, watercolors, and pastels. She created miniatures, landscapes, still lifes, and portraits, often in an Impressionist style.
January 31, 1964, Frankfort announced they would widen U.S. 60 between Lexington and Versailles to four lanes, stating it would bring the road "up to modern standards."
January 31, 1975, 71-year-old Allan R. (Casey) Read telephones in the local high school basketball scores from Scottsville to Louisville and Nashville newspapers, as he has done since the 1920s. Casey wrote a weekly article in the Scottsville paper, conducted a weekly radio show, and attended every World Series since 1926.
On January 31, 1985, officials found more than two pounds of cocaine on a small plane that had crashed into a home in Edgewood in Kenton County. All three passengers died.
January 31, 1985, about 4,000 gallons of oil poured into a stream and small pond after a valve malfunctioned on an oil well in Haywood, a Barren County community.
January 31, 1996, Mt. Sterling announced yet another manufacturing plant for the city. The electric cabinet factory would hopefully employ 400 individuals. Five factories had opened in the town in 1995, outpacing Louisville and Lexington. Locals referred to the good luck as "The Mount Sterling Miracle."
January 31, 2003, Governor P. Patton suspended his program of freeing inmates early to help balance the state budget. The governor counted on public outcry to force the legislators to fund the Corrections Department fully.
January 31, 2005, John Schnatter gave up his role as CEO at Papa John's Pizza to bring in the former CEO of Blockbusters in hopes of ending weak sales. John remained Chairman of the Board.
January 31, 2005, "It's an insult to his family.  It should be an insult to everyone who cares about the history of Kentucky."  This was from Rochelle Cochran, President of the Boone Society, a national group of descendants, on renaming the Daniel Boone Parkway the Hal Rogers Parkway.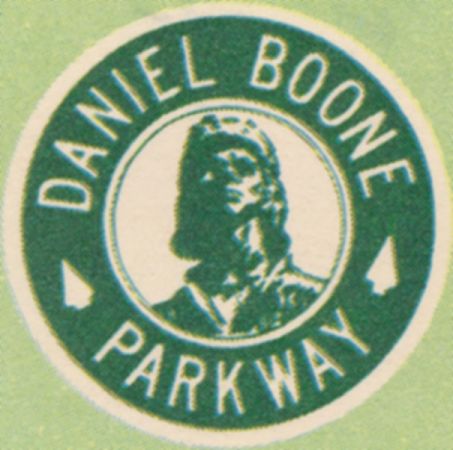 January 31, 2015, a Keeneland graduate superfecta wins Santa Anita's GI $301,000 Las Virgenes Stakes for three-year-old fillies.
January 31, 2017, Kentucky officially slid to 4th place in U.S. coal production, with 1 in 4 jobs vanishing in 2011. Kentucky led the nation in coal production from 1971 to 1988 and had been the third-biggest producer since 1994. Kentucky mines turned out 42.5 million tons in 2016, a drop of 30.7% from 2015.
January 31, 2019, Secretary of State Allison Lundergan Grimes called a journalistic investigation about the state's voter-registration system, a sexist smear job. She stated both parties were timing the report to hobble her would-be run for governor.
January 31, 2019, citing verbal abuse as the main reason for an "alarming shortage" of referees, KHSAA Commissioner Julian Tackett posted an open letter to all moms, dads, and school personnel. The letter urged everyone to "cool it." He went on to say, "We created an environment in America, we can no longer just talk, we have got to shout."
January 31, 2020, the Bell County Detention Center closed because of safety concerns.
January 31, 2020, a hundred-plus people gathered at the state capitol for the last of three gun-rights rallies in January, this one organized by the group called We Are KY Gun Owners.
January 31, 2021, for the third week in a row, Kentucky had a decrease in weekly new cases of coronaviruses, Governor A. Beshear announced on Twitter. There were 1,769 new cases and 31 new deaths. The new death total stood at 3,745. There were 1,327 Covid patients in hospitals, 354 in intensive care, and 173 on ventilators.