Kentucky Trivia ● Kentucky Tweets
January 29, 1801, Judge John Rowan and Dr. James Chambers attended the same card game in Bardstown at Duncan McLean's Tavern. Drunk and rowdy, after several spirited games of 21, Rowan said something that offended Chambers. The card game started one of the most famous duels fought in the Commonwealth.
Famous Kentucky Tragedies and Trials by Lewis Franklin Johnson
Localtonians wish a Happy Birthday to Woodford County native Zerelda Elizabeth Cole James, born in 1825. Zerelda gave birth to of Frank and Jesse James.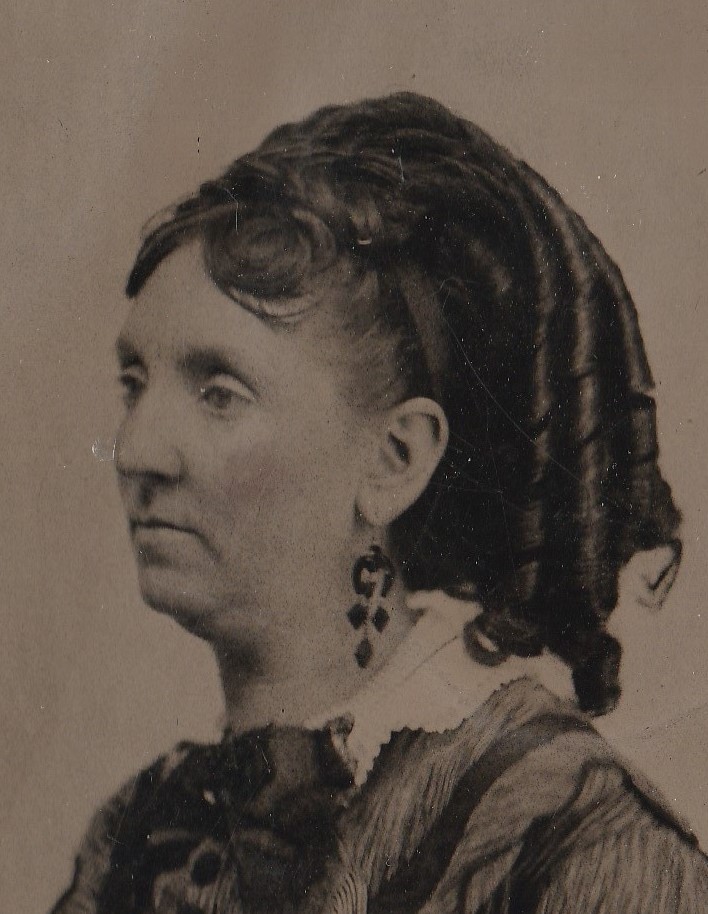 January 29, 1829, the Maysville and Washington Turnpike Company came into existence. In the same year, the road between the two cities was paved, based on the principles espoused by John McAdam. The road was the first macadamized road in the West.
The Encyclopedia of Northern Kentucky edited by Paul A. Tenkotte, James C. Claypool; pg: 598
January 29, 1840, Kenton County was created from Campbell County and was named in honor of Simon Kenton, pioneer. Covington is one of the county seats and Independence is the other. Other localities include: Atwood, Bromley, Crescent Springs, Crestview Hills, Edgewood, Elsmere, Erlanger, Fairview, Fort Mitchell, Fort Wright, Kenton Vale, Lakeside Park, Latonia Lakes, Ludlow, Nicholson, Park Hills, Ryland Heights, Taylor Mill, Villa Hills and Walton. Kenton County was the 90th county created in Kentucky and covers 164 square miles.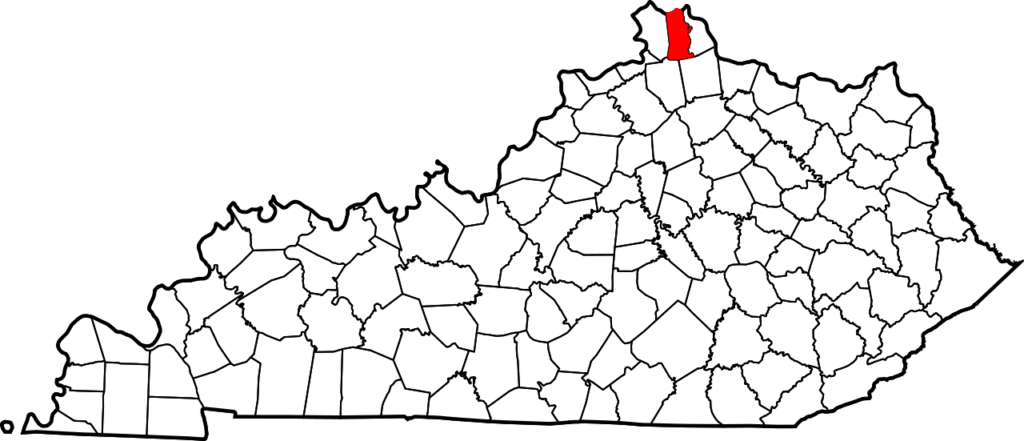 January 29, 1850, in his last term as U.S. Senator and two years before his death, Henry Clay introduced a series of resolutions. The Compromise of 1850 delayed the inevitable Civil War by amending the Fugitive Slave Act, ending the slave trade in Washington, D.C., allowing California to enter the Union as a free state and making Utah a territorial government.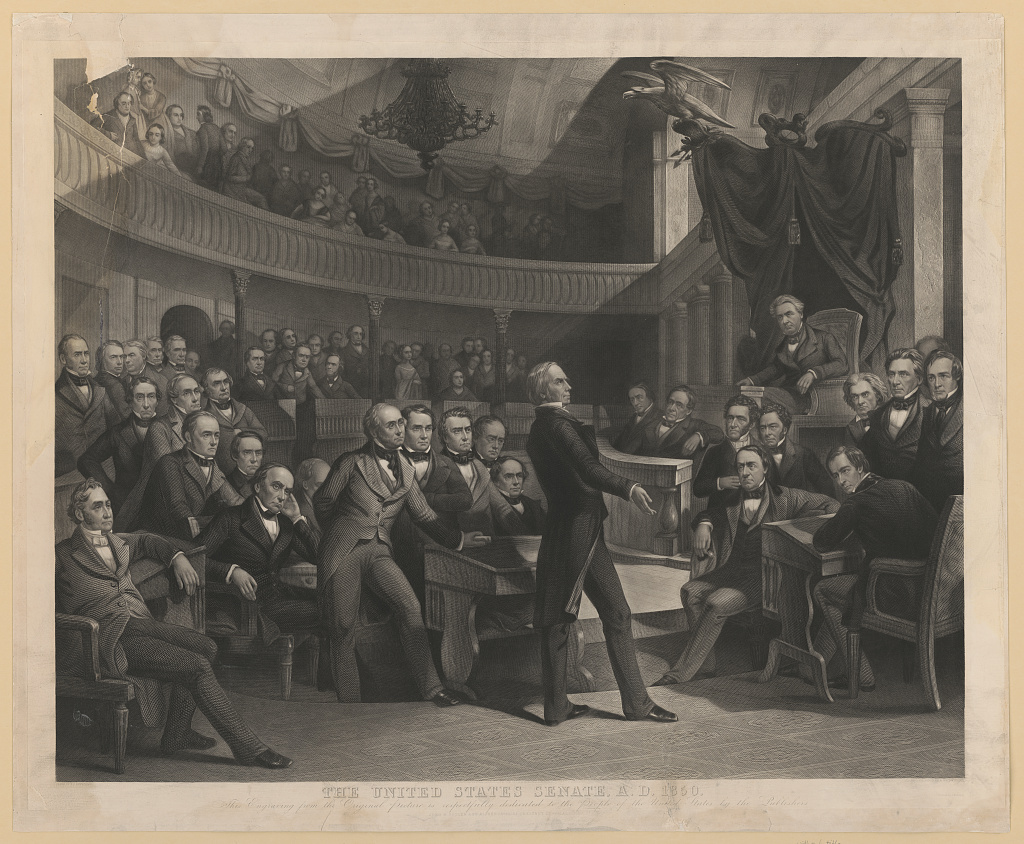 January 29, 1870, Lee County was created from Owsley County, Breathitt County, Wolfe County and Estill County and was named in honor of Henry "Light Horse Harry" Lee, Revolutionary War hero and Governor of Virginia. The county seat is Beattyville. Other localities include: Airedale, Athol, Belle Point, Canyon Falls, Congleton, Cressmont, Crystal, Delvinta, Earnestville, Enoch, Evelyn, Fillmore, Fincastle, Fixer, Greeley, Heidelberg, Idamay, Leeco, Lower Buffalo, Maloney, Monica, Mount Olive, Old Landing, Primrose, Proctor, Saint Helens, Standing Rock, Tallega, White Ash, Williba, Willow Shoals, Yellow Rock, Zacharia and Zoe. Lee County was the 115th county created in Kentucky and covers 211 square miles.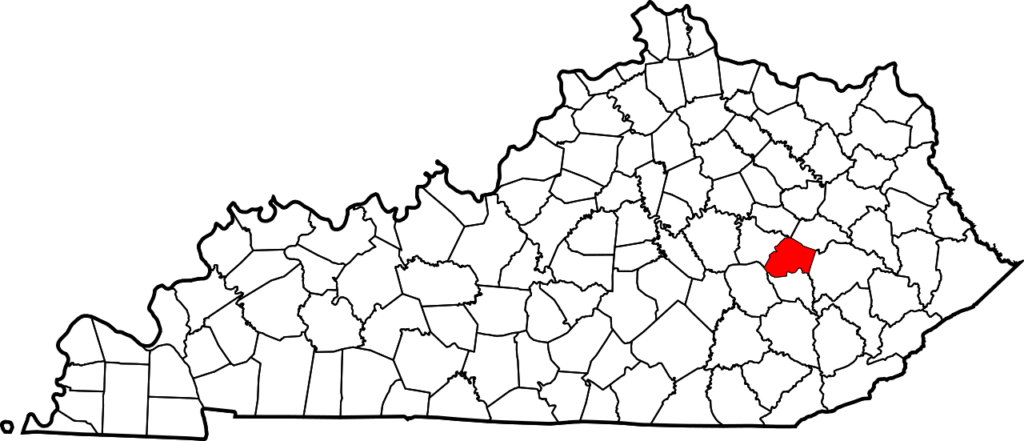 January 29, 1885, Constable Jacob Montgomery Howard, Elliott County Constable's Office, was shot and killed while questioning a suspected outlaw. The suspect escaped but was later captured and died of tuberculosis.
Monday, January 29, 1900, newly elected Governor William Taylor notified the democratic controlled assembly that he would NOT hand over his certificate of election, as requested earlier by the assembly.
January 29, 1921, UK defeated Auburn 40-25 in Buell Armory Gymnasium. Lexington native William King took scoring honors with 16 points. The Wildcats used Coach George Buchheit's three-man offense for another victory: one man under each goal and three on the floor.
January 29, 1927, Constable James Spencer, Breathitt County Constable's Office, was killed after ejecting three brothers from a restaurant for acting disorderly. After removing them, Constable Spencer went to another restaurant and sat down in a chair. The brothers located him there and one of them shot him in the head in retaliation for the earlier incident.
January 29, 1927, Basil Hayden's Wildcats hosted and defeated the Centre College Basketeers, coached by William Maher. Kentucky wins 27-25 with 3,500 in Alumni Gymnasium and Louisville native Paul Jenkins makes 10 points as high scorer.
January 29, 1946, Owingsville native May Stone died. Stone was a co-founder Hindman Settlement School in Knott County. During the Depression, she used her own wealth to keep the school functioning. Throughout her lifetime, she belonged to the Daughters of the War of 1812, the Daughters of the Confederacy, the Transylvanians, the Filson Club of Louisville, the Daughters of the American Revolution, and the Kentucky Federation of Women's Clubs.
January 29, 1951, Army PVT Donald L. Hurst from Boyd County died in the Korean War.
Localtonians wish a Happy Birthday to Cynthiana native Betty Carmichael Pariso, born in 1956. Betty was an American professional female bodybuilder who was the world's oldest active professional female bodybuilder while competing.
January 29, 1969, Army 1LT Joseph E. Greenwell from Vine Grove in Hardin County and Army SP4 Lanny W. Banta from Pleasureville died in the Vietnam War.
January 29, 1970, Army CPL Roy L. Stringer from West Somerset and Army SSG Lawrence O. Washington from Henderson both died in the Vietnam War.
January 29, 1972, Freedom Hall hosted the 5th American Basketball Association (ABA) All-Star Game before 15,738. Joe Mullaney coached the winning East team and Dan Issel received MVP honors, both Kentucky Colonels.
January 29, 1981, a truck loaded with explosives flipped and blew up on Highway 53 four miles north of Shelbyville. The explosion damaged several homes and broke windows four miles away. Incredibly no one received injuries.
January 29, 1981, charges of sexual harassment were filed against state Agriculture Commissioner Alben W. Barkley II and two male officers in the Agriculture Department.
January 29, 1995, Lexington native Marc Logan won a Super Bowl ring when San Francisco beat San Diego 49-26.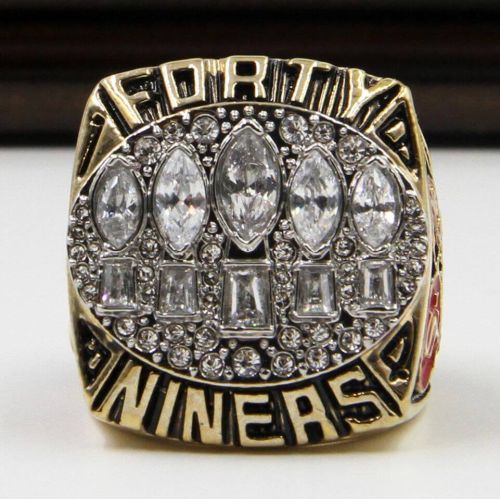 January 29, 2000, Marathon Ashland Petroleum completed repairs on a pipeline in Clark County near Winchester that leaked 500,000 to 900,000 gallons of oil. The pipeline carried oil from Western Kentucky to the refinery in Catlettsburg.
January 29, 2004, Army SPC Justin A. Scott, 22, of Bellevue died in Afghanistan fighting in Operation Enduring Freedom.
January 29, 2004, Governor Louie Broady Nunn, Kentucky's 52nd leader passed away.
January 29, 2010, road contractor Leonard Lawson and the Kentucky Transportation Secretary Bill Nighbert were acquitted of corruption, conspiracy, and highway bid-rigging after a two-year investigation and two days of jury deliberations.
January 29, 2010, state officials scouted potential nuclear power plant sites as part of a broader effort to expand the state's electricity supply beyond traditional coal-fired generators.
January 29, 2011, a Keeneland graduate takes the black type $300,000 Sunshine Million Filly and Mare Turf at Gulfstream Park for four-year-olds and upward.
January 29, 2013, UK's College of Agriculture released a study stating that 1 in 9 jobs in Fayette County, almost 17,000, are tied to agriculture. Also, on this day, Ashley Judd announced her separation from race car driver Dario Franchitti after a decade of marriage.
January 29, 2015, all 173 public school districts in the Commonwealth approved raising their dropout age from 16 to 18. The "Graduate Kentucky" bill gave each district the authority to raise the age or not. Ashland Independent, Caldwell, Hickman, Laurel, Letcher, and Rockcastle Counties were the last districts to climb aboard.
January 29, 2020, Kentucky defeated Vanderbilt 71-62 in Rupp Arena to hand the Commodores their record 25th straight SEC regular season basketball loss. Vandy made seven of 27 shots in the 2nd half.
January 29, 2021, Eastern Kentucky University announced all 16 of their athletic programs were leaving the Ohio Valley Conference to join the Atlantic Sun Conference.