Kentucky Trivia ● Kentucky Tweets
January 20, 1815, Captain Matthew Harris Jouett of the Army's 3rd Mounted Regiment of Kentucky Volunteers resigned. Jouett-Bush-Frazer Early Kentucky Artist by William Barrow Floyd pg: 12
January 20, 1828, Elizabethtown native Sarah Lincoln Grigsby passed away less than a month before her 21st birthday. The older sister of Abraham Lincoln took care of him when they were children.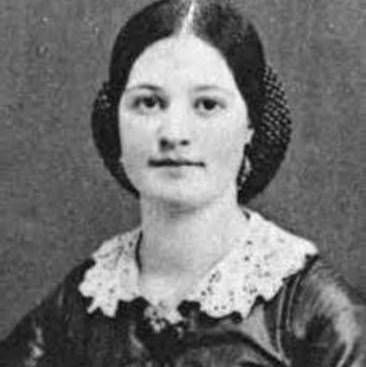 January 20, 1911, Transylvania defeated State University, Lexington (UK), 23-18, in the Buell Armory Gymnasium. In two games, this was the 2nd loss for the Blue and White team. They played the Crimson team twice during the 1911 season and won.
January 20, 1914, dignitaries held a formal reception at the new Governor's Mansion. Governor James B. McCreary sent invitations to view his new home and the future governor's home for decades to come.

Localtonians wish a Happy Birthday to Packard native Patricia Neal, born in 1926 in Whitley County. She played the World War II widow Helen Benson in The Day the Earth Stood Still (1951), wealthy matron Emily Eustace Failenson in Breakfast at Tiffany's (1961), and the worn-out housekeeper Alma Brown in Hud (1963), where she won an Academy Award for best actress.
U.S. inauguration Trivia: There have been 59 inauguration ceremonies marking the start of a new four-year presidential term of office. Additionally, there have been nine Extraordinary inaugurations marking the start of a partial presidential term following the intra-term death or resignation of an incumbent president.
January 20, 1937, in the 1st January U.S. presidential inauguration, Chief Justice Charles E. Hughes swore in Franklin Delano Roosevelt for his 2nd term.
January 20, 1941, Deputy Sheriff Fred Damron, Floyd County Sheriff's Office, died while attempting to arrest a man who was threatening another man with a gun. Deputy Damron had disarmed the suspect, but the man returned with another gun and shot him five times.
January 20, 1941, Franklin D. Roosevelt started his 3rd term to remain the 32nd president after Chief Justice Harlan F. Stone swore him in, marking the 39th inauguration ceremony for a U.S. president.
On January 20, 1945, for the 2nd time, Chief Justice Stone swore in Franklin D. Roosevelt to begin his 4th term. This marked the 40th U.S. inaugural ceremony. Roosevelt served two months and 23 days before he died in office.
January 20, 1951, Army PFC Harold C. Minyard from Jefferson County and Army SGT James D. Parrent from Lyon County died in the Korean War.
January 20, 1953, Chief Justice Fred M. Vinson, from Louisa, swore in Dwight David "Ike" Eisenhower as the 34th president. Although he spent 35 years in the military and served during both world wars, Eisenhower never saw a single day of active combat. The 42nd ceremony would be Vinson's 2nd and last president he swore into office.
Sunday, January 20, 1957, Dwight D. Eisenhower took his 2nd oath in private from Chief Justice Earl Warren,
January 20, 1961, Chief Justice Earl Warren swore in the 35th president, John Fitzgerald Kennedy. In the 44th inaugural ceremony, JFK became the last president to wear a hat, although he took it off during the oath.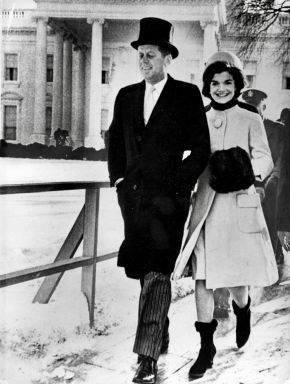 Localtonians wish a Happy Birthday to Danville native John Michael Montgomery, born in 1965.
January 20, 1965, the Lexington-Herald Leader charged $21.00 for their "Inaugural Special." The package included a round-trip ticket to the 45th presidential inaugural ceremony to watch Earl Warren swear in Lyndon B. Johnson. Two-hundred Kentuckians boarded the Chesapeake & Ohio Co. train to Washington D.C.
January 20, 1968, Army SGT David A. Jameson from Providence in Webster County died in the Vietnam War.
Monday, January 20, 1969, Richard Milhous Nixon became the 37th president, the last presidential oath administered by Chief Justice Warren.
January 20, 1970, eleven horses perished in a Jonabell Farm fire.
January 20, 1973 Chief Justice Warren E. Burger swore in President Richard M. Nixon during the 47th inaugural ceremony. Nixon's 2nd term lasted 18 months and 20 days.
Thursday, January 20, 1977, Chief Justice Burger swore in President James Earl Carter, Jr. as the 39th president. This was the 48th inauguration and the last inauguration held on the East Portico of the Capitol building. Exactly forty years later, Carter attended the inauguration of Donald J. Trump, becoming the 1st U.S. president to mark the 40th anniversary of his inauguration.
January 20, 1978, La Grange in Oldham County, measured 31 inches of snow, the Kentucky record for snow depth. Three days earlier, 18 inches of fresh snow fell on top of seven inches. Another five-plus arrived on January 20, setting the record. The winter of 1977-1978 was very different from previous winters in Kentucky. It was the last time the Ohio River froze over this far south. Kentucky Weather By Jerry Hill; pg: 63
Sunday, January 20, 1985, Warren E. Burger swore in President Reagan for a 2nd time in a White House televised ceremony. The next day would have been the parade but weather stopped it.
January 20, 1986, Kentucky and America celebrated the 1st Martin Luther King Jr. Day as a Federal Holiday. Hundreds of Kentuckians packed the rotunda in the Capitol to hear speakers and artists pay tribute to King.
January 20, 1989, Chief Justice William Rehnquist swore in George H.W. Bush as the 41st U.S. President in the 51st inaugural ceremony.
January 20, 1991, Patrolman Gary Elmer Kidwell, Stanford Police Department, died while making a traffic stop. The suspect was known to Patrolman Kidwell to have several drinking-related arrests. As Patrolman Kidwell approached the car the suspect shot him with a .357 caliber handgun.
January 20, 1992, Kentucky and America celebrated Martin Luther King Jr. Day. The nation observes the holiday on the 3rd Monday of each January.
Wednesday, January 20, 1993, Chief Justice William H. Rehnquist presided over William Jefferson Clinton's 1st inauguration as the 42nd president in the 52nd inauguration ceremony. At 46 years, 154 days of age, Clinton became the 3rd-youngest person to become Commander-in-Cheif and the 1st from the Baby Boomer generation.
Localtonians wish a Happy Birthday to Louisville native DeVante Parker, born in 1993.
January 20, 1994, Ron Hansen's body appeared in a salt marsh near the San Mateo Bridge, not far from where he had left his car three months earlier. Hansen rode more than 3,600 winners, and his horses earned more than $40 million. He mostly rode in California, and won five titles at Golden Gate Fields and Bay Meadows and was the leading rider in the Los Angeles County Fair meets for four consecutive years. He rode six winners on a card at Golden Gate in 1990, and the same year, Golden Gate ruled him off the track for five weeks during a race-fixing investigation. The California Horse Racing Board reinstated Hansen to ride in the 1990 Derby, finishing 4th. For many, Hansen's demise at age 33 remains a mystery today as it did when he disappeared in October 1993.
January 20, 1997, William Rehnquist swore in President William J. Clinton for the 2nd time while the nation and Kentucky celebrated the Martin Luther King Jr. Holiday. This ritual was the 1st to be streamed live on the internet.
Saturday, January 20, 2001, William Rehnquist swore in President George Walker Bush as our 43rd president. Capitol Police arrested four protesters during the 54th inaugural ceremony after Bush's limousine got hit by tennis balls and eggs. Thousands of demonstrators turned out to protest the outcome and controversial election.
January 20, 2003, Martin Luther King Jr. Day is celebrated in Kentucky. The day is also observed in the Japanese city of Hiroshima.
January 20, 2004, Kentucky lottery vendors in Guthrie and other vendors on the Tennessee border breathed a sigh of relief. The new Tennessee lottery showed little sign of siphoning off their regular customers.
January 20, 2005, an ailing William Rehnquist swore in his last president when George W. Bush took his 2nd oath to remain #43. The 55th inaugural ceremony was the 1st since the 9/11 attacks, and security was tighter than usual.
Sunday, January 20, 2013, Chief Justice John Roberts swore in President Obama for a 2nd time. The private ritual took place in the Blue Room. Five presidents have taken the Sunday private oath since Rutherford B. Hayes in 1877.
January 20, 2014, Martin Luther King Jr. Day is celebrated in Kentucky. Both MLK and President Obama won Nobel Peace Prizes, however King used peace to achieve his goals while Obama bombed eight countries and dropped more bombs than any previous president to achieve his.
January 20, 2017, Chief Justice John Roberts swore in Donald John Trump as the 45th U.S. president. Trump used a pair of Bibles, his copy, and the Lincoln Bible. Americans became so desperate for hope and change we elected a game show host who conned young people. Trump settled three Trump University lawsuits in November 2016 for $25 million after he took office.
January 20, 2020, Martin Luther King Jr. Day is celebrated in Kentucky. Governor Andrew G. Beshear marched with UK President E. Capilouto and several hundred Kentuckians in Lexington's annual Freedom March. Meanwhile, Mitch proposed a speedy trial with 12-hour days for Trump's impeachment hearing.
On January 20, 2020, the CDC confirmed the 1st U.S. laboratory case of coronavirus in the U.S. from samples taken on January 18 in Washington state.
January 20, 2021, Joseph Robinette Biden Jr. became the oldest U.S. president after Chief Justice John Roberts swore him in at age 78. Kamala Harris became the 1st female V.P., the 1st Black woman of South Asia descent to hold the office. The 59th inaugural ceremony occurred in the shadows of the coronavirus endemic, the January 6 riots, Trump's 2nd impeachment, and nationwide police protest. The limited live audience resembled a State of the Union address more than an inauguration.
U.S. inauguration Trivia: There have been 36 U.S, presidential inaugurations in March, 22 in January, four in April, two in September, two in August and one each in July and November,
January 20, 2021, the 1st batch of tomatoes grown in mega greenhouses by AppHarvest hit Kroger and other large chains. Martha Stewart claimed they tasted "extraordinary."
January 20, 2022, a federal judge sentenced an NFL veteran in a Lexington courtroom to one year and one day in prison for defrauding the league's health care fund for retired players. Snow covered the ground outside. Meanwhile, Mitch killed a voting rights bill in Washington after a marathon day on Capitol Hill, stating it was "in all likelihood the most important day in the history of the U.S. Senate as an institution."