Kentucky Trivia ● Kentucky Tweets
Localtonians wish a Happy Birthday to John Adair, born in 1757. A man of many means, the pioneer, soldier, and politician became Kentucky's 8th governor and represented us in both the U.S. House and Senate.
On January 9, 1822, Mercer County native and artist Joseph H. Bush announced in the Frankfort newspaper, Commentator, that he was working in the capital city. Bush's ad stated, "Gentlemen who wish to have their portraits painted can be accommodated by applying to J.H. Bush, in rooms above the Commentator Printing office." Jouett-Bush-Frazer Early Kentucky Artist by William Barrow Floyd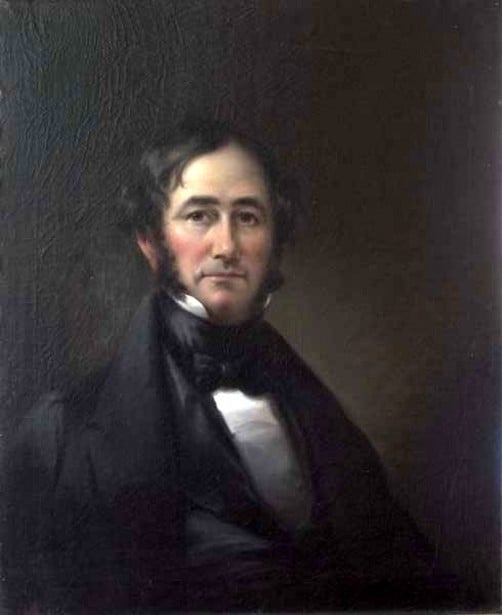 January 9, 1875, the Louisville-Courier Journal reported that a young black girl had recovered after being shot in the eye by Ku Klux members, though her vision remained defective. The newspaper did not print her name, but they did write, "How the ball could have cut the eye without touching the face in any other place is one of them things no fellow can find out."
January 9, 1893, Indiana swore in Bethel native and farmer Claude Matthews as their 23rd governor. The Panic of 1893 occurred just before he took office. When Republicans took the General Assembly in 1894 and repudiated many of the Democrats' laws, violence broke out in the assembly.
January 9, 1893, Missouri swore in Madison County native William Joel Stone as their 28th governor. He died in Washington while serving as the Show Me State's Senator.
U.S. Trivia: Kentucky and Missouri are the only states that use "United We Stand Divided We Fall" on their state flags.
January 9, 1909, in the 1st game of the basketball season, State University, Lexington (UK), defeated Lexington High 28-9. They played in the State University Gymnasium in front of a large crowd. State played nine games against five different teams in the 1909 season.
January 9, 1918, in the 1st game of the season, Kentucky defeated Kentucky Wesleyan 23-13 in UK's Buell Armory Gymnasium. "From the first Daddy Bole's Wildcats were headed for a victorious finish," an excerpt from the Lexington-Herald. State played 12 games against five different teams in the 1918 season.
January 9, 1920, Mrs. Jennie Chinn Morton, Regent and Secretary-Treasurer of the Kentucky State Historical Society passed away in her home in Frankfort.
Localtonians wish a Happy Birthday to Egypt native Henry Lawrence Faulkner, born in 1924 in Jackson County; however, some records indicate he was a native of Holland in Allen County.  Orphaned along with ten siblings upon his mother's death in 1926, he spent his early childhood in a Louisville children's home and a series of foster homes.  He became to be known as an artist, poet and an eccentric bohemian.  He made Lexington his permanent summer home and wintered in the Florida Keys.  The Faulkner family included an odd collection of cats and a goat named Alice that always accompanied him and appeared in many of his paintings.  Henry lived for over 57 years.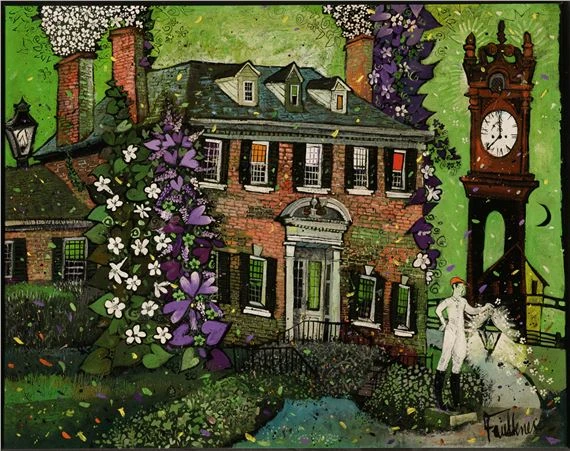 January 9, 1940, John Crepps Wickliffe Beckham, Kentucky's 35th governor and the 1st U.S. Kentucky senator popularly elected after the passage of the 17th Amendment, passed away.
Localtonians wish a Happy Birthday to Paintsville native Brenda Gail Webb, born in 1951.
January 9, 1956, Keeneland Race Course elected Duval A. Headley as president.
January 9, 1968, Army PFC Larry R. Jackson from Beetle in Carter County died in the Vietnam War.
January 9, 1969, Army CPT Hugh M. Byrd, Jr. from Berea and Army PFC Ralph P. Terry from Cannel City in Morgan County died in the Vietnam War.
January 9, 1970, Army PFC Jerry A. Kays from Sulphur in Henry County died in the Vietnam War.
January 9, 1971, Louie Dampier set a professional record for 57 consecutive free throws without a miss. The referees stopped the game between the Louisville Colonels and Carolina Cougars and presented him with the basketball as a keepsake. The 5,691 fans gave Louie a standing ovation.
January 9, 1978, Laurel County defeated Casey County to start the longest winning streak in Kentucky girls' high school basketball. The streak ended in January 1980 after 73 consecutive wins and three state championships. Roy Bowling is one of the most influential coaches in Kentucky girls' high school basketball.
January 9, 1980, many Kentucky legislators wanted to "go back to the drawing board immediately" to ensure the state strip-mine law conformed to the federal law. Coal industry representatives opposed the idea.
On January 9, 1980, the Kentucky agency that requested an official portrait of the new governor was surprised when they received one with Phyllis George Brown in it. Kentucky's Public Information Commissioner Lois Mateus stated, "They're a team. One's going to be good for Kentucky as the other."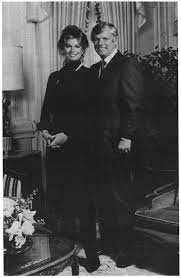 January 9, 1984, Shirley P. Cox showed the press the 1,800 gallons of oil that leaked from Ashland Oil's broken pipes on his property. He reported four spills in 1983, several times oil being knee-deep. In 1924, Ashland Oil built zigzag pipelines about 140 miles through oil-producing areas in Wolfe, Morgan, Magoffin, Johnson, and Boyd Counties. Citizens affected by the oil only asked for new working pipes.
January 9, 1996, Maysville native E.I. "Buddy" Thompson Jr., an auctioneer, historian, and writer, died. He authored Madam Belle Brezing, a 200-page book released in 1983.
January 9, 2000, Kentucky discussed its effort to help stop illegal dumping. They decided to place hidden cameras on illegal dumpsites starting in 1997. Kentucky would post pictures on its website for all to see. Despite clean-up efforts, an estimated 3,237 illicit dumps remained in Kentucky. Cameras on private property have no privacy rights when someone illegally dumps trash on other people's property.
January 9, 2000, Elizabeth Lynne Frazier, whose Prestonsburg High School music groups regularly performed to sellout crowds and won numerous awards, died from cancer at age 52. She founded the school's honor choir, whose members must keep up grades and do community service.
January 9, 2005, locals honored Paducah native Clarence Edward "Big House" Gaines Sr. during a halftime ceremony of the Kentucky/Kansas game. The capacity crowd of 24,000 watched as he received the "Kentucky Colonel" honor from Governor E. Fletcher.
January 9, 2012, for a 2nd time, Governor S. Beshear rejected UofL's Hospital's controversial proposed merger with a Catholic health care system. He said the union failed to ensure the public would maintain control of Louisville's primary safety net hospital for the poor.
January 9, 2012, jury selection began for a man charged with killing Lashawn "Sugar Shizz" Talbert. Sugar Shizz inspired a dance made famous by John Wall. Do the Shizz received national attention when John did his version of the "John Wall Dance" during Big Blue Madness in 2009.
January 9, 2019, medical marijuana legalization picked up steam in Frankfort when Senator Dan Seum, Bullitt County, said he "smoked a joint" after cancer treatment instead of taking opioids.
January 9, 2020, locally owned Mingua Beef Jerky became the title sponsor for the KHSAA's Sweet Sixteen, ensuring the tournament would stay in Lexington.
January 9, 2022, America celebrated National Law Enforcement Appreciation Day, a day dedicated to showing thanks to the brave men and women of our police force for their dedication, sacrifice, and commitment to keeping our communities safe. The event has occurred every January 9 since 2015.