Kentucky Trivia
December 15, 1823, Oldham County was created from Henry County, Shelby County and Jefferson County and was named in honor of William Oldham, Revolutionary War Colonel. La Grange is the county seat. Other communities include: Crestwood, Goshen, Orchard Grass Hills, Pewee Valley, River Bluff, Buckner, Westport, Ballardsville, Brownsboro, Centerfield, Floydsburg, Park Lake and Prospect. Oldham County was the 76th county created and covers 196 square miles and is the wealthiest county in Kentucky.
December 15, 1864, Princeton Courthouse was burned in Caldwell County by the CSA Army.
Roadside History: A Guide to Kentucky Highway Markers edited by Melba Porter Hay, Dianne Wells, Thomas H. Appleton, Jr., Thomas H. Appleton; pg: 10
December 15, 1871, a convention of Kentucky lawyers in Louisville recommends to the legislature to provide the admission of "blacks'" testimony to the same extent as whites.
December 15, 1926, Nelson County Deputy Sheriff Lee Hagan suffered a fatal heart attack while searching for stills in the Balltown area of Nelson County. He was assisting federal revenue agents as they searched the woods looking for suspects.
December 15, 1937, University of Kentucky plays Berea College and wins 69-35 in Alumni Gymnasium.
December 15, 1950, Army PVT Gene T. Hall from Carter County died in the Korean War.
December 15, 1954, Kentucky's record for the nation's first "Safe Driving Day" was marred by two highway deaths and 82 accidents.  Washington officials reported 41 deaths nationwide.
On December 15, 1964, a group of Kentuckians presented a replica of a rifle the first settlers used to President Johnson.  The president accepted the gun in a ceremony held in the Fish Room by Whitesburg gunsmith Arthur Dixon, Whitesburg author Harry Caudill, and Rep. Carl Perkins.
December 15, 1967, Army SSG David P. Jewell from Owensboro and Army SFC Dan Wagner Jr from Pineville in Bell County died in the Vietnam War.
December 15, 1969, Army PFC Monte L. Stamm from Wallingford in Fleming County died in the Vietnam War.
December 15, 1969, Senators Sherman Cooper-KY and Frank Church-ID introduced a bill aimed at curbing further escalation of the Vietnam War and to defund the use of U.S. troops in Laos and Thailand.  It would be the last bill Senator Cooper introduced before he retired, he wanted out of office and the war.
December 15, 1970, McCracken County Conservation Officer, Joe Alexander, charged the Illinois Central Railroad and one of its employees with polluting Crystal Creek in Lee County.
December 15, 1979, Eastern Kentucky Colonels won the NCAA Division I-AA Championship football game in Orlando Stadium over the Lehigh Engineers 30-7. Governor John Y. Brown Jr. declared the week of January 20–26, 1980, as "EKU National Football Champions Week" in the state. Head coach Roy Kidd was in his 16th season leading the Colonels.
December 15, 1981, the U.S. House approved a proposal to make the Falls of Ohio at Louisville a National Wildlife Conservation area.
December 15, 1985, a historic agreement for Louisville and Jefferson County covering tax-sharing, joint agency funding and annexation was reached by Mayor-elect Jerry Abramson and County-Judge-Executive-elect Harvey Sloane. The two entities did not merge officially till 2003.
December 15, 1986, a Jefferson policeman and ex-Marine was convicted of robbing four savings and loans over a period of seven months.  It was the first time a Louisville policeman was convicted of robbery.  He stole $24,508 and received 30 years.
December 15, 1990, the Reverend Louis Farrakhan finished his 15-month, 50-city tour with a speech in Louisville that touched on everything from the high rate of homicides among young black men to the Persian Gulf crisis to abortions. The speech before an estimated 5,000 marked Farrakhan's first visit to Louisville.
December 15, 1995, William Robards Buster died. Mr. Buster was the former director of the Kentucky Historical Society who also served as deputy adjutant general for two Kentucky governors.
December 15, 2000, congress approved a $2 million study to understand how coal sludge impoundments can be improved.  This allotment was in response to Martin County's October spill that released 250 million gallons of water and 155,000 cubic yards of coal sludge into the community.
December 15, 2005, Army SGT John D. Morton 31, of Stanton, died in Afghanistan fighting in Operation Enduring Freedom.
December 15, 2008, the EPA announced that the "Valley of the Drums" may need to be cleaned again after finding more hazardous waste.  The drums were found in a portion of the Jefferson Memorial Forest.
December 15, 2009, Air Force Tech SGT Anthony C. Campbell Jr., 35, of Florence, died in Helmand province, Afghanistan, of wounds sustained from the detonation of an improvised explosive device fighting in Operation Enduring Freedom.
December 15, 2011, citing concerns about visitor safety and the care of priceless artworks, the Speed Art Museum announced that it would completely close for three years to begin a $50 million renovation. Starting in October 2012, the project would double the square footage, triple the gallery space, and add a restaurant.
On December 15, 2015, UK's board of trustees accepted a $12 million gift from Papa John's founder John Schnatter and the Charles Koch Foundation.  UK officials said there were no strings attached other than to create a new program to teach free enterprise.
December 15, 2015, the University of Kentucky displayed their new logo to help unify the academic, athletics and healthcare divisions on campus. The logo was not well received.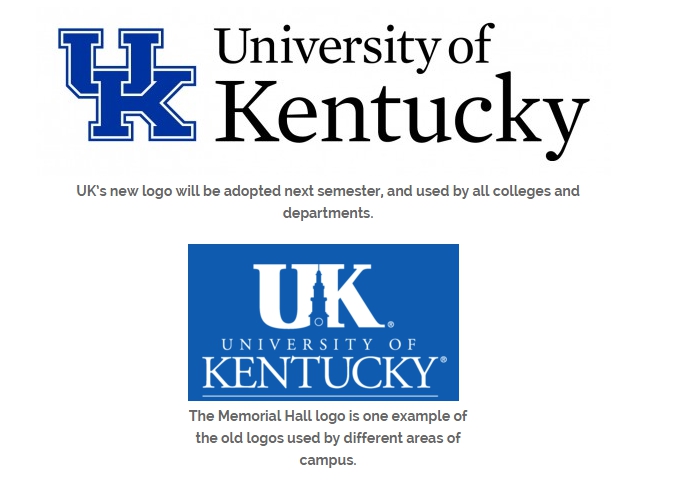 December 15, 2016, six Kentucky families filed a federal lawsuit claiming that seven children suffered relentless bullying at Jefferson County's Crosby Middle School as administrators failed to intervene.  In turn, school and life became a "living hell."
December 15, 2016, the U.S. Congress passed the water development bill that gave the utility industry what it wanted, a clear path for states to take the lead in regulating coal ash waste. The bill also cleared the way for a much anticipated dam removal on the Green River near Mammoth Cave National Park.
December 15, 2018, Harlan County native Jerry Donald Chesnut passed away.  Jerry was a country music songwriter whose his hits include "Good Year for the Roses," recorded by Alan Jackson, George Jones, and Elvis Costello.  His "T-R-O-U-B-L-E" was recorded by Elvis Presley in 1975 and Travis Tritt in 1992.
December 15, 2019, Rhyne Howard's three-pointer at the buzzer clanged off the rim and #14 Kentucky fell to #7 Louisville 67-66 in Rupp Arena.
December 15, 2020, Senate Majority Leader M. McConnell finally acknowledged President-elect Joe Biden won the November 3rd election on the senate floor.  Meanwhile, state officials ask all Kentuckians to stop traveling and gathering indoors after reporting 2,946 new coronaviruses cases.