Kentucky Trivia ● Kentucky Tweets
Gratitude is when memory is stored in the heart and not in the mind. Lionel Hampton
August 31, 1849, during the month, 73 deaths from cholera occurred in Lexington, 23 in Paris, 36 in Richmond, nine in Danville and many more in small communities in Kentucky and around the nation.
August 31, 1857, the annual exhibition of the U.S. Agriculture Society began in Louisville, the 1st ever held west of the mountains. Among the distinguished visitors was Lord Napier, the British Ambassador, living in Washington, D.C. It was a magnificent display of livestock.
Kentucky Trivia: The 38-acre Fairgrounds included; exhibition halls, a trotting track, and an amphitheater. The livestock shows accommodated 10,000, and the facility existed from 1853 to 1873. Today's Crescent Avenue off Frankfort Avenue was the grand "promenade" entryway. The Kentucky Historical Society installed a $2,500 state historical marker to designate the Fair Grounds and dedicated it to the late historian Samuel W. Thomas, who lived on Crescent Avenue.
Sunday night, August 31, 1862, the legislatures meet in an extraordinary session. After completing their business at hand, they agreed to adjourn, out of respect to the Confederate Army fast approaching. The body decided to meet in the Louisville courthouse on September 2.
August 31, 1875, Richmond native James Bennett McCreary became Kentucky's 27th governor. He would later become our 37th governor.
August 31, 1950, Army SGT William G. McGowan from Campbell County, Army PFC Willis W. Mobley from Carter County, Army PVT Charlie Neace, Jr. from Breathitt County, and Army PFC Charles H. Snelling from Franklin County, died in the Korean War.
August 31, 1955, Dr. Lucius Ernest Smith from Sacramento, McLean County, passed away. Smith graduated from UK in 1915 and received an M.D. from Johns Hopkins. He then doctored more than a decade in Africa before returning to Breathitt County, where he battled tuberculosis, the state's # 1 killer among preventable diseases. In 1930 Smith moved to Louisville and dedicated the remainder of his career to eradicating the disease. Knowing that the sickness could be prevented and treated in its early stages, he launched a statewide educational crusade. Smith encouraged Kentuckians to have physical checkups and chest X-rays and urged schools to teach personal and public hygiene courses. He rests in Louisville's Cave Hill Cemetery.
August 31, 1955, Swaps (West) and Nashua (East) met in the touted East vs. West $100,000 winner take all match race at Washington Park in Chicago in front of 35,262. Eddie Arcaro rode Nashua, trained by Jim Fitzsimmons; they wanted revenge for losing to Swaps in the Kentucky Derby. Swaps ridden by the unknown Willie Shoemaker and trained by a rough cowboy named Mesh Tenney. They never met again after this race; however, their two-race rivalry is one of the most famous in American racing history.
August 31, 1968, Army SP5 Ernest R. Carr from Closplint in Harlan County died in the Vietnam War.
August 31, 1969, Marine Corps CPL Ralph M. Hooks from Princeton in Caldwell County died in the Vietnam War.
August 31, 1970, Army PFC David G. Chaney from Bloss in Rockcastle County and Army 1LT Harry C. Inman from Louisville died in the Vietnam War.
August 31, 1974, Father Edward B. Branch became the 1st black priest to be ordained in the 166-year history of the Louisville Archdiocese.
August 31, 1981, Governor J. Y. Brown, Jr., gave the green light to campaign for the passage of the succession amendment to the Kentucky constitution. He was not successful but Governor Patton was.
On August 31, 1982, Kentucky dedicated the Falls of the Ohio as a national wildlife conservation area. The 1,000-acre site of the Ohio River and its banks contain a fossilized coral reef estimated to be 400 million years old and was once part of the sea floor.
August 31, 1996, Kentucky set a then-Commonwealth Stadium record for largest attendance (59,384) as Louisville crushed the Cats 38-14. Tim Couch threw for 101 yards, and Louisville's Jason Payne threw for 110. Louisville's second win brought the series record to 7-2.
August 31, 2002, Louisville native Lionel Leo Hampton, a jazz vibraphonist, pianist, percussionist, and bandleader died in NYC.
August 31, 2003, UofL defeated UK 40-24 in both teams season opener. They met in Lexington for Kentucky's 1st ever Sunday opener. The Rich Brooks era got off to a rocky start in front of a record crowd of 70,467. Louisville won six of ten meetings since the new rivalry began in 1994. The Cardinals won four of the last five against Kentucky, including the last three on Kentucky's home field. The series now stood at 10-6.
August 31, 2005, Army SPC Jason E. Ames, 21, of Cerulean, died in Iraq fighting in Operation Iraqi Freedom.
August 31, 2005, President G. Bush flew over New Orleans as the city dove into chaos.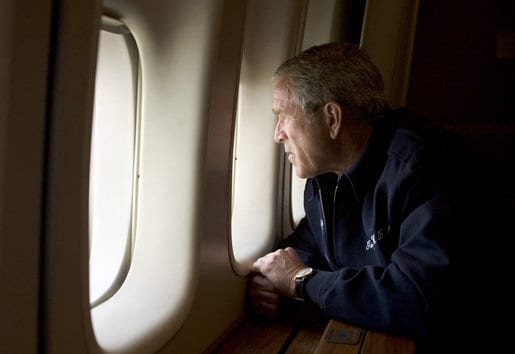 August 31, 2007, Louisville held the largest naturalization ceremony in Kentucky at the Kentucky Center. Over 600 people from 75 countries took the oath and became Americans.
Sunday, August 31, 2008, Brook's Cats returned two Louisville fumbles for touchdowns and set up another score with an interception in the Wildcats' 27-2 victory in the Governor's Cup. The series now stood at 12-9.
August 31, 2010, Henry Earl received his 1,332nd citation, this time for public intoxication.
On August 31, 2013, Western Kentucky University (WKU) defeated Kentucky 26-35. Coach Petrino won in his WKU debut, and Coach Stoops lost his 1st game as the Kentucky coach. They met in the Titan's Nashville stadium. The Hilltoppers beat Kentucky for a 2nd straight year, with no overtime needed like last year. Petrino only coached for one year at WKU.
August 31, 2019, Kentucky won their season opener against the Toledo Rockets from Ohio 38-24.  QB Terry Wilson and Coach Stoops helped five other Wildcats score.  Cats covered the 11.5 spread.
August 31, 2020, after decades of turf wars over regulating horse racing, racetracks came together to create the Horse Racing Integrity Act.  Senator McConnell, from Keeneland, told the press he would introduce the bill.  The bill created the Horseracing Integrity and Safety Authority (HISA), which began in July 2022.
Positives: 381 / 48,396
Deaths: 3 / 933 – 1st death March 16, 2020
50&over: 906 / 49-30: 26 / 29&under: 1
On August 31, 2021, unhappy with the vaccine rollout, Marion Gruber and Phil Krause, two of the Food and Drug Administration's top vaccine reviewers, announced they were leaving. Gruber, an FDA veteran for three decades and the head of its vaccine review office, retired in October. Krause left the agency in November, the vaccine team's deputy director.