Kentucky Trivia ● Kentucky Tweets
Soon after, I returned home to my family, with a determination to bring them as soon as possible to live in Kentucky, which I esteemed a second paradise, at the risk of my life and fortune. Daniel Boone
August 26, 1828, Thomas Metcalfe became the 10th governor.  Joseph Desha, the outgoing governor disliked Metcalfe so much he didn't leave the residence till September 2.  He believed that Metcalfe, a stonemason, was not worthy of being governor.
The Register of the Kentucky State Historical Society, Volume 2 by Kentucky Historical Society; pg: 15
August 26, 1895, Washington County lynched Harrison Lewis, a black male, for murder.
August 26, 1921, Chief of Police James Melvin, Paintsville Police Department, and a Federal Prohibition Agent J. H. Reynolds died while searching for an illegal still in Johnson County.  A group of five suspects opened fire on the officers.
August 26, 1924, Patrolman Melvin Gregory, Harlan County Police Department, died in an ambush while speaking with a boy in Harlan.  The suspect was arrested, convicted of murder, and sentenced to life.  Governor William J. Fields pardoned him in 1927 after the judge in the case said he thought the suspect was innocent.
Localtonians wish a Happy Birthday to Hopkinsville native Jerry David Claiborne, born in 1928.
August 26, 1937, Deputy Constable Gus Johnson, Floyd County Constable's Office, died from a gunshot while attempting to arrest a man who had been firing his gun in the road.
August 26, 1946, Miss Madonna Smith of Jenkins got word she would represent Kentucky in the Miss America pageant in Atlantic City.  They crowned the original winner, a 17-year-old high school senior, two nights earlier at the Kentucky State Fair.  Miss America contestants had to be 18 years old.
August 26, 1950, Army SGT William F. Ward from Mason County died in the Korean War.
August 26, 1953, women who brazenly expose their forms "to the gaze of the public" by wearing shorts are "straight on the road to hell" and are "ruining the morale of the people," a delegation of 30 church members told the Winchester city commissioners.
August 26, 1968, Marine Corps LCPL Charles A. Whalen from Berry in Harrison County died in the Vietnam War.
August 26, 1968, murder by firearms increased sharply in the U.S. from 1962-67, and Kentucky's percentage of slayings involving guns was second highest in the nation. Vermont had 26 murders, with 83.3% committed with firearms. Firearms were used in 77.3% of Kentucky's 1,158 murders.
August 26, 1970, Army SP4 Curtis Estridge from Hoskinston in Leslie County died in the Vietnam War.
August 26, 1980, while almost 700 students wait for dorm rooms at UK, KSU hosted the 33rd annual State NCAAP convention. Kentucky called it the worse housing shortage in eight years and KSU needed some good PR.
August 26, 1985, Kentucky Governor Martha L. Collins gave John Henry a rub on the nose when he arrived at Lexington's Airport.  The two-time Eclipse Horse of the Year came home to Lexington for his retirement at the Kentucky Horse Park.  John Henry was the oldest horse to win a GI race at age nine.  He lived in the Horse Park for 22 years.
August 26, 1990, Kentucky's NCAAP called on former Governor L. Nunn to resign as Chairman of the Kentucky State University Board of Regents as the battle between Nunn and the School's president continued.
August 26, 1995, an estimated 10,250 fans, a Thoroughbred Bowl record, turned out to watch Leslie County High School star Tim Couch play in Lexington for the 1st time.  He lived up to all the hype beating Highlands 44-42 in the 11th annual Thoroughbred Bowl Game at Tates Creek High School.  Couch, a 6-foot-5, 210-pound senior, connected on 17 of 30 passes for 287 yards and three touchdowns through the air.  He also carried the ball 22 times for 112 yards and ran for three touchdowns.
August 26, 2000, the $1,000,000 GI Travers Stakes at Saratoga Race Course is a Keeneland graduate superfecta and the Kentucky bred won by a head.
August 26, 2002, UK started with the highest number of freshmen in the school's 127 years history with 3,600, 800 more than last year.
August 26, 2006, the favorite won going away in Saratoga's $1,000,000 GI Travers Stakes.
August 26, 2007, Shane Ragland pleaded guilty to manslaughter. This was after his murder conviction in 2002, spending two years in prison and then having it overturned in 2004.
On August 26, 2009, Breckinridge County High School's head football coach took 20 players on a field trip to his church, where nearly half got baptized. One child got saved without his parents' knowledge, which didn't go over too well.
August 26, 2011, dignitaries, including Governor S. Beshear, dedicated a memorial for the 49 people who died in the fatal Comair 5191 flight five years after the accident.  The ceremony took place at UK's Arboretum.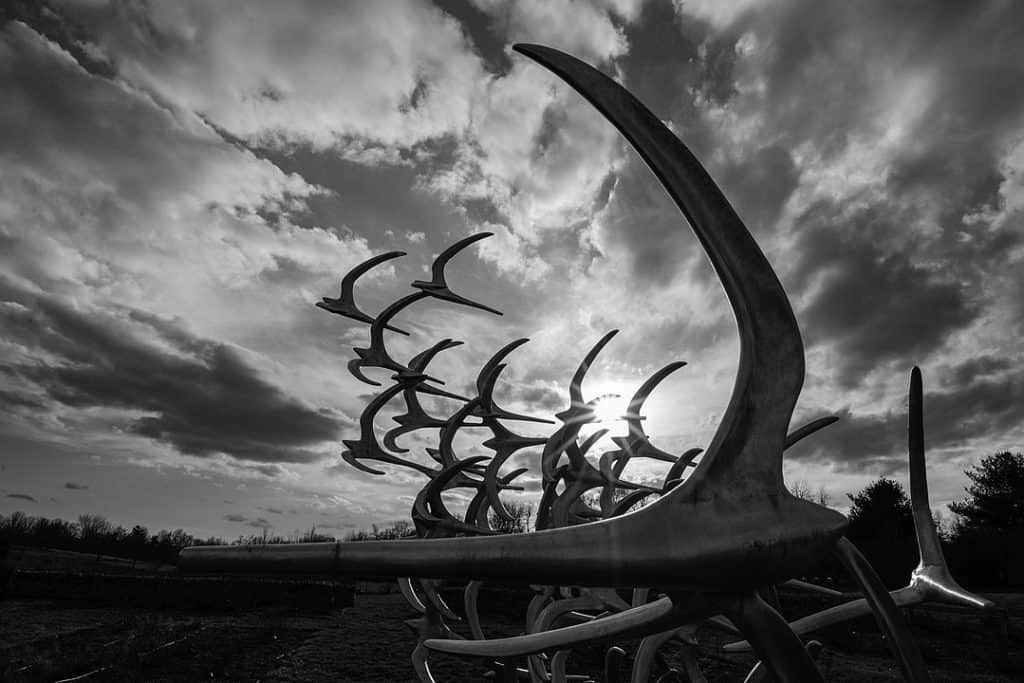 August 26, 2015, Air Force CAPT Matthew D. Roland, 27, of Lexington, died in Afghanistan, fighting in Operation Freedom's Sentinel.
On August 26, 2017, NYRA sponsored the $1,250,000 GI Travers Stakes, and an impressive field went to the gate including the three winners of the Triple Crown races.  The Keeneland graduate trifecta paid $2,245 on a $2 ticket.
On August 26, 2019, Kentucky had and still does have a prison overcrowding crisis. The reason; politicians a generation ago wanted to get tough on crime but didn't want to pay for it. In 1983 prisons housed 3,588 inmates with an overflow of 564 in county jails; just five years later, with stricter sentencing laws, the numbers jumped to 7,119 / 1,146. This is a problem on many levels.
On August 26, 2020, many school districts began virtual learning.  Governor A. Beshear announced 696 new coronavirus cases, telling Kentuckians that August numbers had already surpassed July's totals for positive cases.  He then stated the current rate of people testing positive was the lowest in four weeks.
Positives: 696 / 45,230
Deaths: 7 / 902 – 1st death March 16, 2020
50&over: 875 / 49-30: 26 / 29&under: 1
On August 26, 2021, in one of America's most degrading moments, 60 Afghans and 12 U.S. Troops died trying to leave the Afghanistan Airport.  Nobody went to jail, and nobody got court-martialed over this epic failure.  Meanwhile, Governor A. Beshear stated that some hospitals were so overrun with coronavirus patients that doctors had to choose between treating patients "bleeding out" or caring for the virus inflicted.  A state record of 2,115 coronavirus patients stayed in hospitals; the previous record was 1,817 in December 2020.