Kentucky Trivia ● Kentucky Tweets
July 15, 1858, Louisville's earliest box scores appeared in the Louisville Daily Democrat. The "Louisville Base Ball Club" played on Tuesday and Thursday afternoons. The paper noted the club wore uniforms of blue cottonade pants, white flamed shirts with blue piping, dark blue caps and leather belts.
Baseball In Louisville by Anne Jewell
July 15, 1894, Logan County lynched Edwin Trauhgber, race not known, for being a "bad character."
July 15, 1903, Fleming County lynched William Thacker, a white male, for murder.
July 15, 1921, Transylvania University purchased R.P. Stoll's home on N. Broadway opposite the campus. The school bought the home for $32,000 and used it as a women's dorm.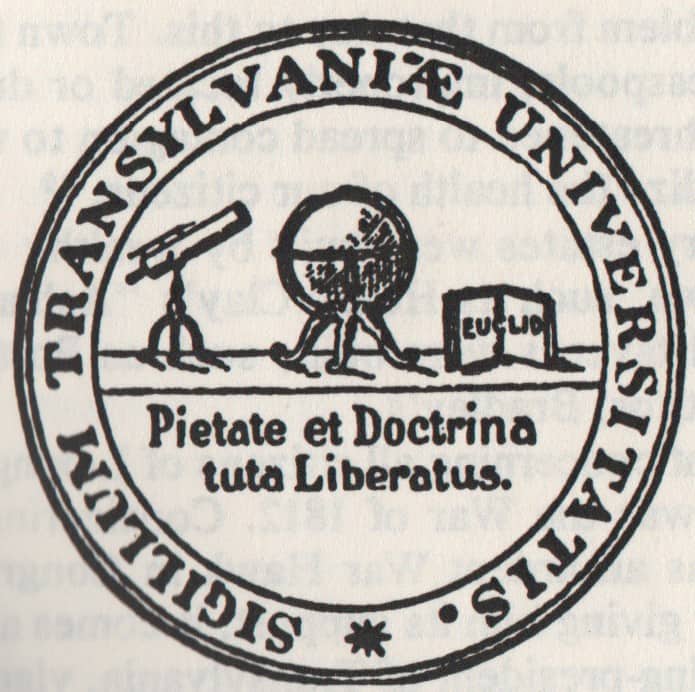 July 15, 1921, Chief of Police William R. Holcomb and Policeman James C. Coldiron, Lynch Police Department, died from gunshots while investigating a complaint that a miner had brought a firearm into the U.S. Coal and Coke Company mine.
July 15, 1925, Policeman Samuel Lewis Watkins, Van Lear Police Department, died from a gunshot as he another officer attempted to arrest two men they suspected of having liquor.
July 15, 1925, Patrolman Jim C. Clem of the Poor Fork Police Department, died from a gunshot while attempting to arrest a man who was wanted in connection with a disturbance. Two of the suspect's brothers were shot and killed during the ensuing search for the man.
July 15, 1936, the Cumberland National Forest reached a milestone when Governor Happy Chandler officially granted Kentucky lands to the United States.
Localtonians wish a Happy Birthday to Louisville native Thomas Delmer "Artimus" Pyle, born in 1948. He played drums with Lynyrd Skynyrd from 1974 to 1977 and from 1987 to 1991. He and his Lynyrd Skynyrd bandmates entered the Rock and Roll Hall of Fame in 2006.
July 15, 1951, Happy Chandler spent his last day as the 2nd commissioner of baseball.
July 15, 1953, Marine Corps PFC Albert F. Schildmeyer from Covington died in the Korean War.
July 15, 1964, photographer William Gedney snapped a picture of 4-year-old Billy Cornett in Big Rock, Leslie County, smoking a rolled cigarette.
July 15, 1966, Dr. Fager won his first race by seven lengths at Aqueduct racetrack. He was sent off at odds of 10-1.
July 15, 1972, after finishing fourth in his racing debut, Secretariat won his first race by six lengths under jockey Paul Feliciano at Aqueduct.
July 15, 1975, three Russians orbit Earth with two Americans in two different rockets. The Soyuz lifted off from Baikonur Cosmodrome eight hours before Apollo left the Kennedy Space Center in Cape Canaveral, FL. The mission was the first leg of the first international manned space flight.
July 15, 1980, triple digit temperatures hit numerous cities across Kentucky, leaving high temperature records since the 1960s.
Effective July 15, 1988, the song, "Blue Moon of Kentucky" by Bill Monroe, became the bluegrass song of Kentucky.
On July 15, 1989, Darrin Van Horn returned to Atlantic City to make his first title defense against Gianfranco Rosi, the former WBC Super Welterweight Champion.  Rosi, a decided underdog, took the title by winning by a 12-round unanimous decision.
July 15, 1992, Perry County Central High School held their groundbreaking ceremonies which combined M. C. Napier and Dilce Combs High Schools.  "It was the largest crowd that I have ever seen for a groundbreaking in Perry County," Vernon Cooper said of the event that was broadcast on WSGS.
July 15, 1994, the controversy over Kentucky's state tree brewed for more than 40 years before being decided in 1994. The legislatures finally selected the Yellow Poplar, (Magnoliaceae Liriodendron tulipifera,) a.k.a. Tulip Tree or Tulip Poplar, as Kentucky official state tree.
July 15, 1996, Keeneland's small yearling select sale, which targeted elite buyers, held opening night.
July 15, 2000, three-year-old filly Hallowed Dreams kept her record perfect and tied Cigar's and Citation's record of 16 consecutive wins by taking the Dixie Miss Stakes at Louisiana Downs.
July 15, 2002, Keeneland's library opened in its new location. The library received the 2002 Special Eclipse Award for its efforts to preserve Thoroughbred racing's storied past.
July 15, 2004, the U.S. Senate approved an agreement to pay tobacco farmers $12 billion, with certain restrictions.
July 15, 2007, Tyson Gay won the 100 meters in the British Grand Prix in 10.13, one of his slowest times of the year. His world record goal had to wait.
July 15, 2010, BP finally capped their leaky oil well in the Gulf of Mexico. For 86 days 200 million of gallons pumped into the Gulf.
July 15, 2014, reports indicated that Allison Grimes and Mitch McConnell broke their campaign donation records. Mitch raised $25 million, and Allison raised $11.3 million in their battle for the Class II senate seat. They received money from the same corporations and donors.
Kentucky Trivia: Alabama native Mitch McConnell has served in the U.S. Senate 37 years, 6 months, and 11 days. He ranks 3rd for senators still serving, Patrick Leahy (D-VT) and Chuck Grassley (R-IA) are his seniors. He needs to exit stage left.
July 15, 2015, Keeneland began their year-round simulcast wagering operations at the Red Mile.
July 15, 2019, Senator M. McConnell remained silent after President Trump tweeted to some Congresswomen of color to go back to their country.
July 15, 2020, Kentucky enacted 124 new laws. One let Kentucky distillers, vintners, and brewers send their products to a customer's front door. Before the law, you could receive champagne from France, but you could not ship between U.S. states. Now, Kentucky's Bourbon Trail visitors can mail samples home just in time for the lockdowns. Concerning the virus, Kentucky announced 477 new cases and 10 new deaths while the governor stepped up his court action to preserve his mandates.
July 15, 2021, the Kentucky Hemp Association asked a state judge to stop police from conducting illegal and improper raids on hemp businesses selling products containing Delta-8 THC. It is a substance touted as "marijuana lite." The group claims state police illegally raided lawful hemp retail stores in Morehead, Louisville, Casey County, Hardinsburg, and Hardin County.