Kentucky Trivia ● Kentucky Tweets
July 5, 1863, General J. H. Morgan's Raiders battled Lieutenant Colonel Charles S. Hanson's small Union force for nearly six hours in Lebanon. During the fight, the Confederates pushed the federals through the town. The Union troops used the L & N Railroad Depot as a defensive position, and Morgan tried to burn them out by setting fire to nearby buildings. The strategy worked, and the Union troops surrendered. Morgan's Raiders burned Lebanon's clerk's office. Morgan wanted to burn treason indictments against some of his men. All the county records were destroyed.
Roadside History: A Guide to Kentucky Highway Markers edited by Melba Porter Hay, Dianne Wells, Thomas H. Appleton, Jr., Thomas H. Appleton; pg:30
July 5, 1863, Although Morgan was victorious at the Battle of Lebanon, tragedy struck his family. During the late stages of the fight, General Morgan's younger brother, Thomas, from Lexington, died when he attacked the railroad depot. Shot in the heart, Thomas died in the arms of his brother Calvin. Initially buried in Lebanon, Thomas's remains moved to the Lexington Cemetery in 1868.
July 5, 1881, Hal Price McGrath passed away, six years after winning the first Kentucky Derby with Aristides. McGrath was born in the tiny hamlet of Keene, near Lexington, and grew up poor in nearby Versailles. He floated with crooked dice artists by his teenage years and extracted protection fees from touring gamblers. By his 20s, McGrath rode the riverboats as a gambler. Next, he took off in the California Gold Rush of 1849, where he worked the mining camps as a gambler and sharpie. Next, he opened a gambling house in New Orleans and fancied the Southern cause in the Civil War; even widows of Confederate soldiers were not off-limits for McGrath swindles. McGrath moved on to New York and made a fortune running a gambling house, and then cashed in and moved back home in style. McGrath then started McGrathiana Farm, where he bred Aristides and held extravagant dinner parties, inviting politicians, horsemen, and anyone in high Kentucky society. The land was later known as Maine Chance Farm; today it is known as Coldstream Farm.
July 5, 1919, Man o' War, who had just finished his vacation in Aqueduct for 12 days, took the 30th running of the 6 furlongs Tremont Stakes. He beat two others in 1:13.00, carrying 130 lbs. Man o' War won $4,800 in the $6,000 purse.
Localtonians wish a Happy Birthday to Depoy native Warren Mercer Oates, born in 1928. He is best known for his performances in several films directed by Sam Peckinpah, including The Wild Bunch (1969) and Bring Me the Head of Alfredo Garcia (1974). Another of his most acclaimed performances was as officer Sam Wood in In the Heat of the Night (1967).
July 5, 1936, in a front page article of the Courier-Journal a story stated that 10,000 people were expected to witness the "unprecedented spectacle of a woman sheriff springing the trap at the execution in Owensboro on July 31 of Rainey Bethea, 22, a Negro."
July 5, 1948, Nannette "Nettie" McDowell Bullock, Henry Clay's great-granddaughter, passed away at Ashland, where she grew up. She returned as a married woman in 1903 to run the estate. As cars became prevalent more visitors came for a peek at the famous estate. Nettie deeded her home to the Henry Clay Memorial Foundation, chartered in 1926. The foundation preserved it and dedicated it in 1950 as a historic shrine honoring Clay.
Kentucky Trivia: In 1866, Kentucky University purchased the Ashland Estate and used it as part of its campus. University founder and regent John Bryan Bowman occupied the mansion. Kentucky University split into Transylvania University and the University of Kentucky and the school sold Ashland back to the Clay family in 1882.
July 5, 1968, Kentucky added Cassius M. Clay's White Hall to the Kentucky State Park Systems.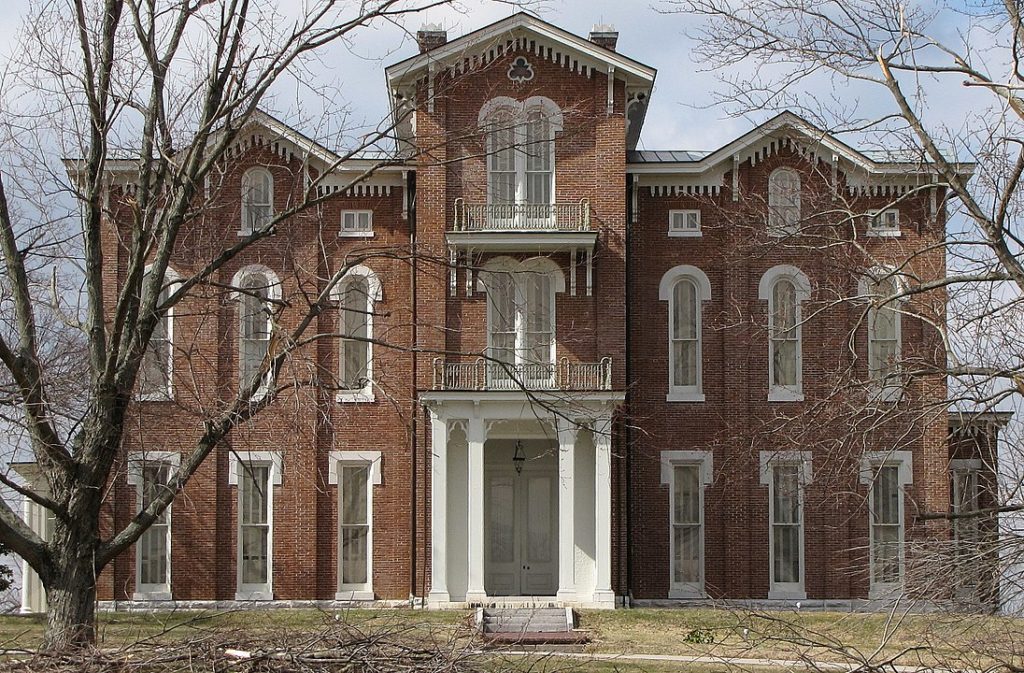 July 5, 1950, the "William Behringer Memorial Museum" opened. The museum shows off the collections of William's global travels. Visitors see a mounted stuffed life-sized black bear, birds, small game, the emblematic two-headed calf, American Indian artifacts and other unforgettable "curiosities."
July 5, 1950, Army PFC Jimmie Allen from Floyd County, Army PVT Norman G. Cawthorn from Jefferson County, Army PFC Boyd E. Cox from Whitely County, Army CPL William C. Denson from Franklin in Simpson County, and Army PFC Ransome Wolford, Jr from Pike County, died in the Korean War.
July 5, 1951, Army PFC Ralph Middleton from Harlan County died in the Korean War.
July 5, 1952, Army MSG Oscar P. Peveler from Daviess County died in the Korean War.
Localtonians wishes a Happy Birthday to Scottsville native Hillbilly Jim, born in 1952.
Localtonians wish a Happy Birthday to Virgie native and 1982 Mr. Basketball Todd May, born in 1964 in Pike County.
July 5, 1966, Army 1LT Jerry A. Roberts from Cerulean in Trigg County died in the Vietnam War.
July 5, 1971, Tom T. Hall released The Year That Clayton Delaney Died.
July 5, 1981, Barbara Zaleski reached for her whip during the barrel-racing event at the three-day Hall of Champions Rodeo at the Kentucky Horse Park. The Professional Rodeo Cowboy Association sanctioned the event the Rotary Club supported it.
July 5, 1985, Patrolman William R. Burns from the Radcliff Police Department died after overcome by gas fumes while attempting to rescue a sewer department employee. The employee was trapped in an underground lift station.
July 5, 1990, the U.S. Labor Department levied the largest fine in U.S. mining history. The $507,996 against Pyro Mining Company stemmed from an investigation of the 1989 mine disaster in Sullivan, Union County, where ten miners died.
July 5, 1992, John Shell of Leslie County, billed as the oldest man in the world, died. His exact age is a mystery.
July 5, 2002, Kentucky's 57th governor Wallace Wilkinson died. He stole money from his friends at the end of his life.
July 5, 2014, a Kentucky bred won the GI $1,250,000 Belmont Derby by a neck.