Kentucky Trivia ● Kentucky Tweets
One has to remember that every failure can be a stepping stone to something better. Colonel Sanders
Localtonians wish a Happy Birthday to John Breathitt, Kentucky's 11th governor, born in 1786.
Localtonians wish a Happy Birthday to Bracken County native John Gregg Fee, born in 1816. John was an abolitionist, minister, educator, and the founder of Berea. He also founded Berea College in 1855, the 1st college in the South with interracial and coeducational admissions.
Localtonians wish a Happy Birthday to Speed Smith Fry, born in 1817 in Mercer County (now Boyle County) near Danville. Speed was a lawyer, judge, and Brigadier General (Union Army).
Localtonians wish a Happy Birthday to Harland David Sanders, born in 1890.
On September 9, 1899, Shelbyville native James Franklin Bell fought near Porac on Luzon Island in the Philippines during the Spanish–American War. For his actions on this day, he received the Medal of Honor.
September 9, 1913, Monroe County native Benton McMillin became the U.S. Minister to Peru during the Harding administration.
September 9, 1944, 19-year-old Venus Ramey from Ashland became Miss America. Her mother picked the name Venus partly because it was a catchy stage name. She guided her daughter through the pageant world, and they won Miss Kentucky at age 14.
Kentucky Trivia: Ms. Ramey was the first red-haired contestant to win the Miss America title.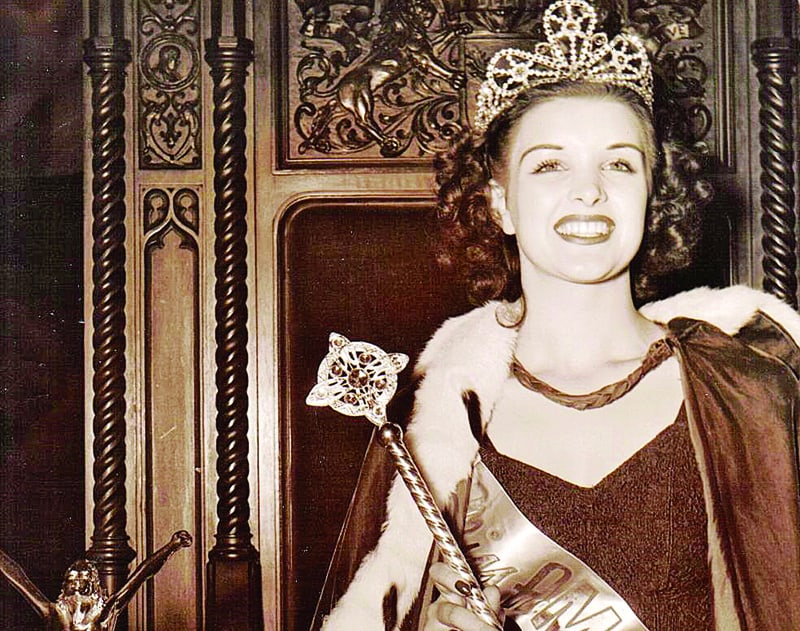 Friday, September 9, 1949, Cloverpoint native Wiley Rutledge spent his last day in the 5th seat of the U.S. Supreme Court.
September 9, 1950, Army PVT Howard Burkhart from Harlan County died in the Korean War.
September 9, 1951, Army PFC Fred Bargo, Jr. from Harlan County, Army PFC Jesse Barrett from Clay County, and Army SGT Floyd B. Sallee from Mercer County, all died in the Korean War.
September 9, 1960, 19-year-old Cassius Clay, Jr. returned home to Kentucky after winning gold in the light heavyweight division in Rome. Ali tells the story of not being served food in an all-white restaurant and throwing his medal in the Ohio River soon after returning. Ali later said he lost the gold medal in a house move.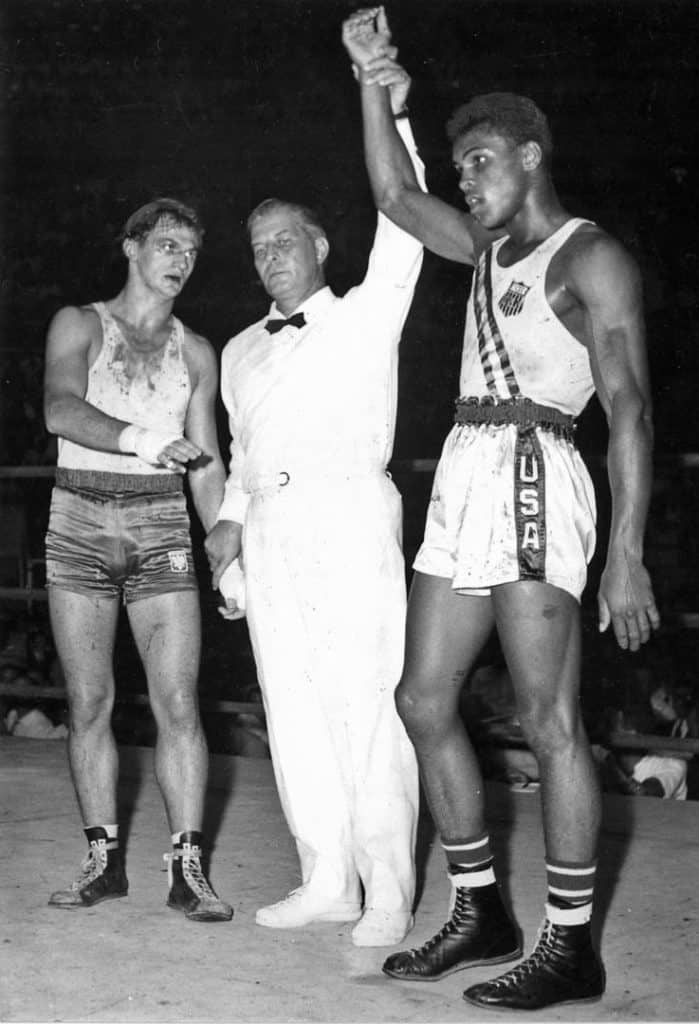 September 9, 1967, Marine Corps PFC Joseph B. Sumpter from McRoberts in Letcher County died in the Vietnam War.
September 9, 1975, Governor J. Carroll made his 1st visit to Louisville since the violent antischool busing demonstrations. He met with the Kentucky National Guard and State Police who helped restore order.
Sunday, September 9, 1984, at approximately 11:20 p.m. Livingston County Deputy Sheriff Carnie Hopkins notified his dispatch he would be checking on a hitchhiker, three miles east of Smithland, known as "The Monument." A short time later Deputy Hopkins was found murdered, at this location.
Localtonians wish a Happy Birthday to Shelbyville native Brandon Ashur, born in 1985.
On September 9, 1987, Turfway Park became the 1st track in Kentucky to offer Pick 3 wagering.
Sunday, September 9, 1990, at 6:00 a.m., WHAS 11 switched from being the CBS affiliate to the ABC affiliate.
September 9, 1991, Utica native Belinda Mason, 33, who fought the AIDS battle nationally, died at Vanderbilt University. In 1989, President Bush appointed her to the National Commission on AIDS; she was the only member with the disease.
September 9, 1996, Rosine native William Smith Monroe died.
September 9, 2001, Covington native Brandon Berger made his MLB debut with the Kansas City Royals.
September 9, 2007, Jared Lorenzen's 1st significant regular-season appearance with the Giants occurred when he took over for the injured Eli Manning in the 4th quarter of the season opener against the Dallas Cowboys.
On September 9, 1992, Governor B. Jones stated that it was his goal for every Kentuckian to have health insurance by the end of 1993. He wanted businesses to provide coverage for all full-time and part-time workers. He also requested the state pick up the cost for the poor. It was a very aggressive goal, but there were future wars to fund in the Middle East.
September 9, 2000, about 200 invited guests attended a brief funeral service for Cawood Ledford in Harlan. A former team Chaplin, Father Ed Bradley, reminded the congregation that the famous broadcaster disliked having a fuss made over him.
Saturday night, September 9, 2015, patrons arrived for the 1st-ever ticketed concert at the EKU Center for the Arts and listened to country music superstar and one-time Richmond resident Wynonna Judd.
September 9, 2016, it took more than 100 years but on this day the Murray Fire Department swore in their 1st female firefighter. Shae McKinney, 25, received her badge at the Robert O. Miller Conference Center.
September 9, 2017, Kentucky Downs ran their featured race of the meet, the GIII $600,000 Calumet Farm Kentucky Turf Cup Stakes for three-year-olds and upward.
On September 9, 2020, Governor A. Beshear announced that 1,000 Kentuckians died from coronavirus. Meanwhile, the owners of American Pharoah filed for bankruptcy, and President Trump put Kentucky's AG and Elizabethtown native, Daniel Cameron, on the long list for the Supreme Court.
Positives: 667 / 53,997
Deaths: 16 / 1,013 – 1st death March 16, 2020
50&over: 985 / 49-30: 27 / 29&under: 1
September 9, 2021, the General Assembly voted to end the school mask mandate.