Kentucky Trivia ● Kentucky Tweets
June 22, 1777, Native Americans killed John Barney Stagger above Fort Harrod's big spring about a half a mile from the fort. They cut his head off and placed it on a pole.
Historical Sketches of Kentucky: History of Kentucky, Volume 2 by Lewis Collins
On June 22, 1780, Ruddle's Station (Harrison County) and Martin's Stations (Bourbon County) surrendered to Capt. Henry Bryd, his British soldiers, and their native allies.
Kentucky Trivia: Scott County and Washington County were the first counties created by the new Commonwealth of Kentucky.
June 22, 1792, lawmakers created Washington County from Nelson County and named it in honor of President George Washington. Springfield is the county seat. Other localities include: Bear Wall, Brush Grove, Fredericktown, Mackville, Manton, Pleasant Grove, Saint Catharine, Thompsonville, and Willisburg. Washington County covers 301 square miles and was the 10th county created.
June 22, 1792, the new state created Scott County from Woodford County and named it in honor of Charles Scott, Revolutionary War General and later a Kentucky governor. The County Seat is Georgetown. Other localities include: Sadieville, Stamping Ground, New Zion, Cranetown, Longlick, Turkey Foot, and many more. Scott County today covers 285 square miles and was the 11th county created.
June 22, 1887, the Rowan County War between the Martin and Tolliver families ended in downtown Morehead after a violent 2 1/2 hour shootout. The terror began in the early morning as a Martin family posse, hunted down and chased the Tolliver family through the streets of Morehead and out of town.
June 22, 1889, the Louisville Colonels set a major league baseball record with their 26th consecutive loss.
June 22, 1920, Man o' War, back in Jamaica Park, won the one mile Stuyvesant Stakes in 1:41.60. His odds of 1 to 100 were believed to be the lowest ever offered in an American horse race.
June 22, 1923, Deputy Sheriff Bill Atkins, Bell County Sheriff's Department, died from an ambush as he returned to his home, near Four Mile, following his shift guarding a local mine.
June 22, 1930, Charles and Anne Lindbergh had a baby boy named Charles Augustus Lindbergh, Jr., he would be kidnapped and murdered in 20 months.  Meanwhile, in Kentucky, Transy College planed a new library and Governor Sampson paroled 55 Frankfort Reformatory prisoners, five of whom were serving life terms for murder.
June 22, 1944, Louisville native James Goforth who played basketball for UK between 1934 and 1937, died by machine gun fire during the Battle of Saipan during WWII.  Decorations included the Bronze Star, the Presidential Citation, and the Silver Star.  Approximately 6,802 Kentuckians lost their lives in World War II.
June 22, 1950, thieves stole Gertrude, a 60-pound python, a master at card tricks, the night before the International Brotherhood of Magicians opened their 26th annual convention at the Kentucky Hotel in downtown Louisville.
June 22, 1963, the USS Daniel Boone (SSBN-629) launched. After thirty years and the completion of 75 strategic patrols, the Navy retired the James Madison-class ballistic missile submarine in 1993.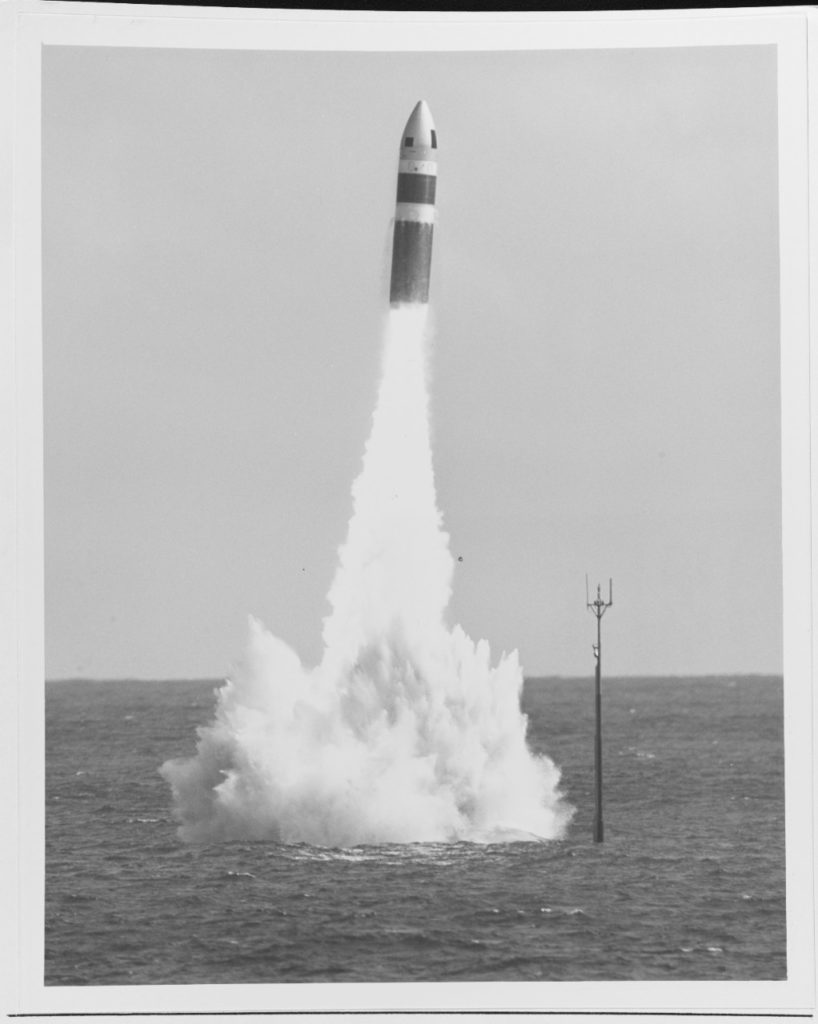 June 22, 1964, the Natural Bridge State Park dedicated the new Hemlock Lodge, fire took the old one.
It Happened Today In Kentucky History by Robert A Powell pg: 67
June 22, 1967, Army 1LT Ervin L. Burns from Providence in Webster County died in the Vietnam War.
June 22, 1971, the U.S. department of Health, Education and Welfare told six Kentucky school districts to further desegregate their schools by next fall to comply with the recent U.S. Supreme Court ruling. The districts included: Jefferson, Fayette, Paducah, Christian County, Hopkinsville, and Covington.
June 22, 1981, Kentucky farmers spoke about how they lost $250 million dollars in one of the wettest planting seasons on record. Meanwhile John Lennon's murderer changed his plea to guilty while the Supreme Court upheld restrictions on the Hare Krishna cult.
June 22, 1984, the Commonwealth bragged about how many Kentuckians worked last month than ever before, which pushed the unemployment rate to its lowest point in more than 2 ½ years at 8.9%.
June 22, 1990, despite thousands of players and a record-high $6 million record purse, no one picked all six lucky numbers in the Lotto Kentucky game. Lottery President Jim Hosker told the public some has to win soon; the laws of probability say this can't continue.
June 22, 1996, volunteers came together and walked the 420-mile waterways for the annual Kentucky River Clean Sweep.
On June 22, 2000, the average gallon of gas cost $1.59 in Lexington. In February it was .81 cents.
Kentucky Trivia: According to the 1990 U.S. Census, 28% of the 145,000 Lexington workers came from a 47 county area.
June 22, 2013, the president and chief executive of Kentucky Fried Chicken Japan purchased Colonel Harland Sanders's trademark white suit for $21,510 — then promptly tried it on.
June 22, 2018, part of Barton 1792's seven-story warehouse collapsed, and thousands of whiskey barrels went with it. The leak killed about 800 fish in a nearby stream and pond, leading to a citation from the state.
June 22, 2019, Kentucky's Peerless Distilling Company sold their Bourbon for the first time in 102 years.
On June 22, 2020, Governor A. Beshear announced 90 new coronavirus cases and zero deaths. He also informed Kentuckians that in the coming weeks, groups of 50 or more could gather, restaurants could be at 50% capacity, Kentucky Kingdom could reopen, youth sports could start, stadiums and event halls could open, etc.
June 22, 2021, a Louisville man sued his father's estate for ruining his health with second-hand smoke. It may have been the 1st lawsuit filed by a child against a parent concerning this issue. The father left the son out of the will. Meanwhile, a poll showed that 69% of Kentuckians thought the vaccine provided benefits.