Kentucky Trivia ● Kentucky Tweets
On June 4/5, 1775, eight hunters/explorers from Harrod's Fort came to Central Kentucky to establish a settlement north of the Kentucky River. They camped at a large spring, later known as McConnell's Spring, located on today's Manchester Street, downtown Lexington. The camp received word that America had won the first battle of the American Revolution, fought near Lexington, Massachusetts. Hence, they decided to name the place they were camping and the settlement they were planning, "Lexington." William McConnell built a small cabin, but due to Native Americans' threats, the party returned to the safety of Fort Harrod.
The Squire' Sketches of Lexington by J. Winston Coleman, Jr.; pg: 15
June 4, 1792, was a special day for Kentucky. On this day, Lexington hosted Kentucky's first legislative session on the second floor of the Market House on Main Street. The inauguration of Isaac Shelby, a Democratic-Republican, took place creating Kentucky's first governor. The session continued until June 29.
Localtonians wish a Happy Birthday to Boone County native Margaret Garner, born a slave in 1834. Margaret Garner's story of her willingness to kill her child to prevent them from returning to a life in bondage received national attention. A growing number of people began to view slavery as an inhumane institution by the late 1850s. The story of Margaret Garner was the basis of the Pulitzer Prize-winning novel Beloved.
June 4, 1870, Kingfisher won the 4th Belmont Stakes going 1 5/8 miles in 2:59 ½ to win $3,750. Lexington sired the winner.
Localtonians wish a Happy Birthday to Louisville native Fontaine Talbot Fox, Jr., born in 1884. A cartoonist and illustrator, he is best known for writing and illustrating his Toonerville Folks comic panel, which ran from 1913 to 1955 in 250 to 300 newspapers across North America.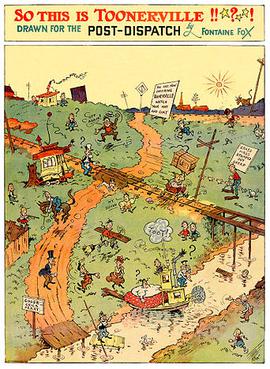 June 4, 1888, Arabella Clement Gunn became the first woman graduate of the University of Kentucky, named State College of Kentucky at the time. President James K. Patterson asked, "I suppose you will not want to sit up on the platform with the young men on Commencement Day, will you Miss Gunn?" Her reply was brief, "I've been through four years in classes with them, and I don't see why I shouldn't sit on the platform with them now."
On June 24, 1923, Frank Hayes won a steeplechase race despite suffering a fatal heart attack during his race at Belmont Park. Hayes died somewhere in the latter part of the race, but his body remained in the saddle. It was his first win as a jockey.
June 4, 1931, the 1st Kentucky Mountain Laurel Festival occurred at Clear Creek Springs in Bell County at the urging of Ms. Annie Walker Burns. Her original purpose was to honor Dr. Thomas Walker, the 1st European to enter Kentucky and who, along with a party of explorers, visited the present site of Pineville in 1750. Ms. Burns loved history and the beauty surrounding Pineville and appealed to Governor F. D. Sampson of Barbourville to initiate some event to honor Dr. Walker.
June 4, 1932, Faireno won the 64th Belmont Stakes going the 1 ½ miles in 2:32 4/5, and earned $55,120 for Belair Stud's 2nd Belmont victory. The iconic stable would win four more.
June 4, 1938, Pasteurized won the 70th running of the Belmont Stakes in 2:29 2/5, winning $34,530.
On June 4, 1948, William Worthington died. Mr. Worthington's land in McLean County, comprised of approximately eight square miles, gained a nickname, "the Island." When the Green River and other bodies of water nearby overflowed, the land became surrounded by water, like an island.
June 4, 1951, Harlan County native Carl Henry Dodd received the Medal of Honor for his actions during the fight for Hill 256 in Korea during Operation Thunderbolt six months earlier.
June 4, 1966, Amberoid won the 98th Belmont Stakes going in 2:29 3/5 and earned $117,700. Hall of Fame jockey William Boland won his 2nd and last Belmont. Hall of Fame trainer Lucien Laurin won his 1st of three.
June 4, 1969, Army WO1 Edwin F. Sholar from Murray died in the Vietnam War.
June 4, 1970, Army SGT Robert E. Phipps from Hopkinsville in Christian County died in the Vietnam War.
June 4, 1975, Trooper John Wayne Hutchinson, Kentucky State Police, died while arresting a suspect in McCreary County.  Before he died, Trooper Hutchinson was able to return fire, killing the suspect.
On June 4, 1983, Susan Zabenco, chief scorekeeper, worked on the massive Rolex Three Day Event scoreboard.  In 1978, the Kentucky Horse Park hosted their first Three Day Event and has stayed ever since.
June 4, 1991, state officials, local politicians, and prominent Kentuckians gathered in the Hardin County wilderness for a ceremony of nature watching and short speeches. The National Audubon Society handed over the 700-acre Vernon-Douglas State Nature Preserve to the state to ensure it stays the same way Daniel Boone enjoyed it.
Kentucky Trivia: There are 137 protected Kentucky Natural Areas. They are comprised of Nature Preserves (81), Wild Rivers (9) and Heritage Lands (47).
June 4, 2000, Fusaichi Pegasus withdrew from the $1,000,000 Belmont Stakes due to a minor foot injury. For the first time in 30 years, neither the Derby nor Preakness winner ran in the third leg of the Triple Crown.
June 4, 2003, a federal jury decided that Yum! Brands stole the idea of the feisty talking Chihuahua and ordered Yum! to pay two Michigan men $32.1 million. Yum! Brands had just bought Taco Bell a year earlier.
June 4, 2010, Michael VonAllmen's nearly 30-year nightmare ended after a judge threw out his 1981 rape conviction in a Louisville courtroom. He spent 11 years in prison. The mug shots of the guilty man and Michael were uncanny.
June 4, 2013, federal officials announced a technology breakthrough that could virtually eliminate the drunken driving that kills 10,000 Americans annually and could be a reality in five years.
June 4, 2018, Charles Martin Newton passed away. Newton landed his 1st basketball coaching job at Transylvania University (then Transylvania College) in Lexington on a recommendation by A. Rupp. While at Transylvania he recruited the school's first black player.
June 4, 2020, Attorney General D. Cameron told state lawmakers, "Governor A. Beshear's unprecedented use of executive authority during the coronavirus emergency should be checked by the legislature." The governor declared an emergency on March 6 with no end date. Meanwhile, the governor announced 295 new cases, a continued increase as the economy reopened.
June 4, 2021, Governor A. Beshear announced the incentive program to persuade more people to get vaccinated. Three Kentuckians 18 years or older would receive a million dollars, and 15 Kentuckians ages 12 to 17 would receive full scholarships to a public college or technical school. Meanwhile, in a western federal courtroom, Dino Gaudio, Louisville's assistant basketball coach, pleaded guilty to extortion. He threatened the school to expose the team's NCAA violations if they didn't pay him $425,000.