Kentucky Trivia ● Kentucky Tweets
May 20, 1777, in the early morning hours, while the women were milking cows outside the gates, 100 Native Americans and British troops attacked Logan's Fort and a 13-day siege began. Seven families lived in the fort including Benjamin Logan and William Whitley, six single men, a free African American, and the rest women. The siege left two men dead, but the fort survived.
Kentucky Trivia: Native Americans tried several times to capture Logan's Fort or St. Asaph. They named the settlement Standing Fort, which was later contracted to Stanford.
Localtonians wish a Happy Birthday to Bryantsville native Henry Smith, born in 1798 in Garrard County. The first American-born governor of the Mexican territory of Texas, he briefly presided over their revolution, serving during the Battle of the Alamo, Battle of Goliad, and Battle of San Jacinto.
May 20, 1837, the 1st steamboat ascended Big Sandy River 90 miles to Prestonsburg, Floyd County, with spring supplies. The next steamboat took a pleasure party even further up the river. They saw coal of the finest quality upon the river banks.
May 20, 1846, James Jackson of Lexington and Robert Patterson of Frankfort dueled. They met near Bethlehem, Indiana. Thomas Marshall acted for Jackson and George Crittenden for Patterson. After exchanging shots without effect, the difficulty passed.
History of Kentucky, Vol. 1 pg: 53 by Richard Collins
May 20, 1861, Governor Magoffin proclaimed the state's neutrality.
Localtonians wish a Happy Birthday to Woodlake native Madeline (Madge) McDowell Breckinridge, born in 1872 in Franklin County. Madge grew up on her great-grandfather's estate Ashland. She became a major figure in Kentucky's women's suffrage movement.
Tuesday, May 20, 1879, Lord Murphy won the 5th Kentucky Derby.  He went 1 ½ miles in 2:37, a record time.  Lord Murphy almost fell to his knees on the first turn with a field of nine horses.   He managed to pull himself up from 7th to 1st place at the mile marker to win over the fast-approaching Falsetto.  Geo.  W. Darden & Co owned the grandson of Lexington, whose original name was Patmus.  George Rice trained, and Charlie Shauer had the mount.  Famed jockey Isaac Burns Murphy finished second.
May 20, 1894, cold Canadian air poured southward between high pressure over the Upper Plains and low pressure moving up the East Coast. The East Coast low threw copious amounts of Atlantic moisture as far west as Kentucky's Blue Grass. Snowfall amounts that day included: Lexington, Harrodsburg, and Mount Sterling: 6" Shelbyville and Richmond: 4" Burnside and Eubank: 3" Sandy Hook and Shelby City: 2" Hendricks: 1" Carrollton, Louisa, Middlesboro, and Louisville: Trace. Kentucky has never recorded snowfall for the months of June through September.
Localtonians wish a Happy Birthday to South Keene native Jimmy Blythe, born in 1901 in Jessamine County. Blythe is known to have recorded as many as 300 piano rolls, and his song Chicago Stomp is considered one of the earliest examples of boogie-woogie music to be recorded.
May 20, 1926, Constable Thomas J. Wilder, Perry County Constable's Office, died from a gunshot while taking a woman to jail after arresting her at a local carnival.
May 20, 1939, Constable William Larkin Stapleton, Lincoln County Constable's Office, died from a gunshot when he attempted to intervene in a domestic disturbance on Main Street in Crab Orchard.
May 20, 1939, the Kentucky State Medical Association presented the Ephraim McDowell House to the Commonwealth of Kentucky.
May 20, 1949, Union College in Barbourville graduated 109 seniors, the largest graduating class in the school's history.
May 20, 1951, Army PVT Richard B. Paschall from Graves County and Army CPL Cleveland G. Thompson from Bourbon County, died in the Korean War.
On May 21, 1956, the U.S. Air Force dropped their first hydrogen bomb. This test bomb was more powerful than all bombs dropped in WWII combined. However, this bomb was substantially smaller than the test H-Bomb detonated on Bikini Island two years earlier.
U.S. Trivia:  President Obama dropped more bombs than any other modern president.  In 2016 he dropped between 23,000 and 30,000, depending on the source.  Also in 2016, U.S. special operators functioned in 70% of the world's nations: 138 countries—a jump of 130% since G.W. Bush's administration.
May 20, 1967, watch the 92nd running of the Preakness Stakes.
May 20, 1967, Marine Corps LCPL Richard A. Hardin and Marine Corps PFC Larry L. Williams both from Louisville died in the Vietnam War.
May 20, 1970, Army PFC Thomas J. Kelso from Louisville died in the Vietnam War.
May 20, 1970, Miles Park in Louisville installed lights, hoping that night racing would save the track from failing. 
May 20, 1976, President Ford unrolled the red carpet for 54 members of the Kentucky Press Corps.  Willie Dawahare of Hazard, representing WKYH-TV, presented the President with a red Kentucky tie with his store name on the back.  David Hacker and Ralph Gabbard, representing WVLK and WKYT, gave him a UK Football helmet and knighted him an honorary Wildcat.  Five days later, Kentucky held its first presidential primary election.
May 20, 1984, due to President Reagan's massive military buildup, the U.S. military budget accumulated the largest backlog of money since the Vietnam War. This created many problems for the Pentagon and Congress. Apparently, the money did not trickle down fast enough.
May 20, 1996, UK's championship squad made an official visit to the White House at the invitation of President Clinton. Tony Delk and Mark Pope presented the President and Vice President Al Gore with UK jerseys.
May 20, 1998, the Kentucky Heritage Council recognized the death/burial site of Edward Boone in Bourbon County as a Kentucky landmark.
May 20, 2000, exactly 187 countries around the globe signed an agreement to eliminate their nuclear arsenals, including the five nuclear powers.  Meanwhile, the Kentucky Derby winner, Fusaichi Pegasus, placed 2nd in the Preakness when fans yearned for a Triple Crown.
May 20, 2006, Kentucky's worst mining explosion in 17 years occurred when five miners died in Harlan County. The 1:22 a.m. blast in Holmes Mill rocked Kentucky Darby LLC, mine #1, near the Virginia border. One miner crawled to safety.
May 20, 2007, Lexington native Tyler Clippard made his MLB debut with the New York Yankees.
May 20, 2013, David Gibson from Hawesville caught a state record Green Sunfish, weighing 1 lb 9.44 ozs., in a farm pond in Hancock County.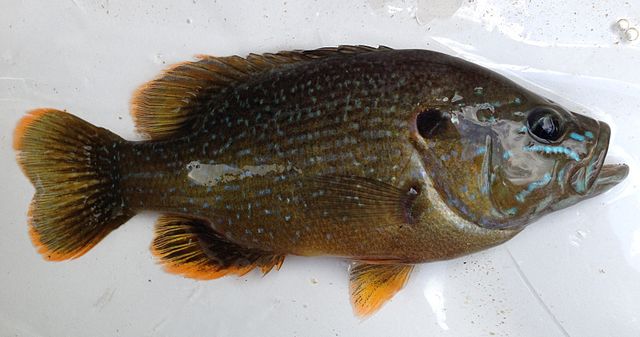 May 20, 2015, five major U.S. banks agreed to plead guilty to criminal charges and paid more than $5.5 billion in penalties for manipulating the world's foreign exchange market for direct profit.  Not one banker went to prison.
May 20, 2017, watch the 142nd Preakness Stakes.
On May 20, 2020, Governor A. Beshear announced 166 new coronavirus cases for 8,167, with 376 deaths.  Meanwhile, a porotype vaccine that protected monkeys from coronavirus provided new hope for human vaccines.