Kentucky Trivia ● Kentucky Tweets
April 27, 1818, Kentucky's 3rd governor Christopher Greenup died. He also served in the 1st Kentucky Senate, was a member of the U.S. House, and Kentucky's Secretary of State. Accusations marred Greenup's gubernatorial term that he participated in the Burr Conspiracy.
Localtonians wish a Happy Birthday to Carter County native Mary Elliott Flanary, born in 1867. She began her career in 1904 as a journalist for the Ashland Daily Independent newspaper. Her column, "Impressions of Kentucky's Legislature," allowed her to advocate for social reform, particularly women's right to vote.
April 27, 1867, Isaac Hamilton challenged Noah Alexander, both of Paris, with pistols at ten paces. They met on an island in the South Licking River at Townsend Bridge between the Bourbon and Harrison County lines. On the 5th round, Hanson's hip was severely wounded. Said the local press: "They both shook hands afterward and laughed as if they had been to a corn-shucking or attending a circus."
Famous Kentucky Duels by J. Winston Coleman, Jr.; pg: 146
Localtonians wish a Happy Birthday to Russellville native Alice Allison Dunnigan, born in 1906. Ms. Dunnigan was the 1st African-American female correspondent to receive White House press credentials. She was also the first black female member of the Senate and House of Representatives press galleries.
April 27, 1907, Lexington native Thomas Satterwhite Noble died. Over 70 exhibits have displayed his work, both during his life and after his death. Most of his well-known initial works are historical presentations, painted to make strong political and moral commentary.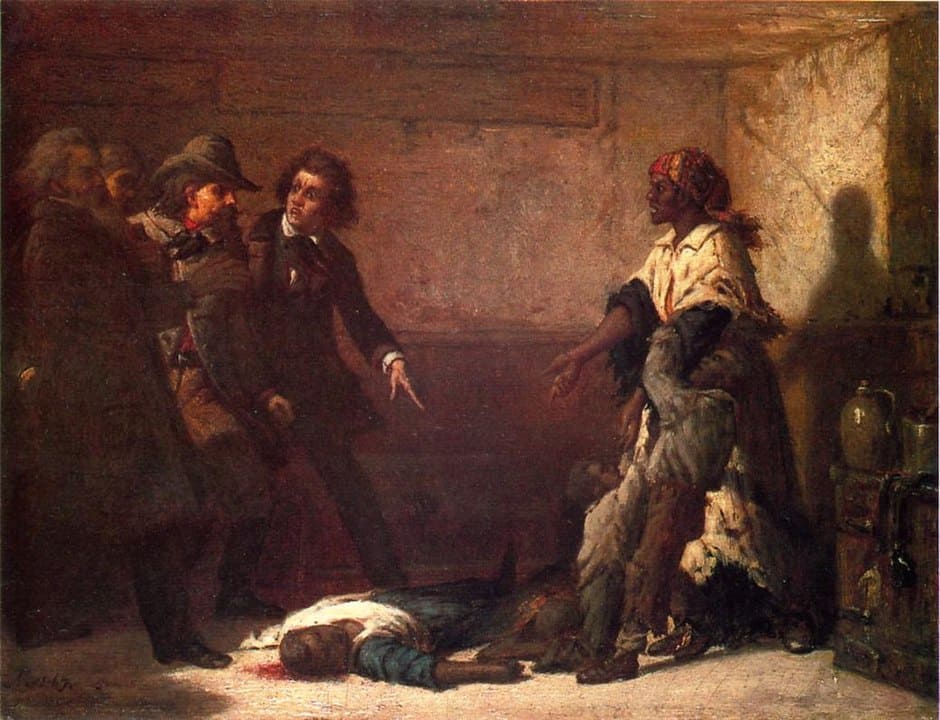 April 27, 1919, Deputy Sheriff Timothy McQuinn, Lee County Sheriff's Office, died by gunshot while attempting to arrest two men at Poplar Signboard, near Torrent.
April 27, 1929, the Kentucky and Tennessee Thoroughbred Association purchased the famous Old Mile Track at Guthrie. Willoughby Park would be the new name of the remolded track and fairgrounds in memory of Willoughby St. Clair Williams. The planned community enterprise included four counties, including one in Tennessee.
On April 27, 1931, coal miners striking from the Black Mountain Coal Company started shooting at nonunion workers in Harlan County near Evarts.
April 27, 1945, the U.S. Navy released names of 14 more Kentuckians who died in WWII action.  They also released the names of three missing men, 94 wounded, and 12 prisoners of war.
Kentucky Trivia: The U.S. Navy's final report stated 1,113 Kentuckians died in WWII. Combat deaths included 1,090, 23 died in prison camps, and 17 men went missing. The war lasted from September 1939-45.
April 27, 1953, Army PVT Prentice S. Chandler from Bath County died in the Korean War.
April 27, 1962, Miss Jane Helm, a radiant 19-year-old who "loves the races" but wouldn't divulge any Kentucky Derby tips, was crowned Queen of the Kentucky Derby Festival.
April 27, 1965, Air Force SSGT, George H. Kirby Jr. from Lynch in Harlan County died in the Vietnam War.
April 27, 1968, President Lyndon B. Johnson flew to Pikeville and dedicated Fishtrap Dam. He returned to D.C. after the 3:00 p.m. ceremony.
April 27, 1969, Army 1LT Jimmy D. Johnson from Ashland in Boyd County died in the Vietnam War.
April 27, 1970, Army PFC Randall W. Love from Cecilia in Hardin County died in the Vietnam War.
April 27, 1974, Officer Armond VanCleave, Shively Police Department, died in an automobile accident. Officer VanCleave was riding in the rear of an ambulance while transporting a heart attack victim to a local hospital. A vehicle struck the ambulance broadside.
April 27, 1978, Alydar, with Jorge Valasquez up, ran away from the field coming down the stretch to win the Blue Grass Stakes by 13 lengths.
April 27, 1984, the Whitney M. Young birthplace and boyhood home in Simpsonville became a U.S. National Historic Landmark.
April 27, 1984, fried chicken magnate John Young Brown Jr. withdrew his candidacy for the U.S. Senate seat six weeks after joining the race. He cited a severe illness and surgery from the previous year.
April 27, 1991, the 19th annual Kentucky Derby Festival Great Balloon Race took place. Contestants included a penguin, clown, paint can, chicken, battery, champagne, sneaker, 1/5 of bourbon, and 39 other conventional balloons. Around 35,000 people gathered at the Kentucky Fair and Exhibition Center to watch them inflate and take off.
April 27, 1991, Mark Wilson from Louisville caught a state record Hybrid Bass in the Barren River Lake tail waters weighing 20 lbs., 8 ozs.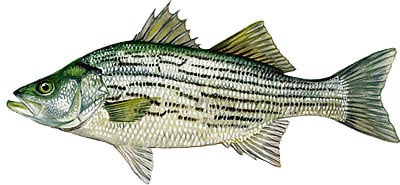 April 27, 1995, the federal government announced four of Kentucky's eight public universities, including UK, made so little progress on desegregation goals last year that they won't be allowed to start new degree programs during 1995. The other schools were Morehead, Western, and Kentucky State.
April 27, 2001, the state's top environmental official blocked a coal company's controversial plan to open a surface mine near the historic Pine Mountain Settlement School in Harlan County.
April 27, 2004, Kentucky's first smoke-free law began. The law prohibited smoking in most public places, including, but not limited to, restaurants, bars, bowling alleys, bingo halls, convenience stores and laundromats.
April 27, 2009, Louisville native and World Boxing Association (WBA) Heavyweight World Champion Greg Page died at his Kentucky home.
Kentucky Trivia: Louisville is the hometown of four heavyweight World Boxing Champions; Marvin Hart in 1905, Muhammad Ali in 1964, Jimmy Ellis in 1968, and Greg page in 1984.
April 27, 2013, Air Force SGT Daniel N. Fannin 30, of Morehead, died in a plane crash in Afghanistan during Operation Enduring Freedom.
April 27, 2019, Santa Anita ran their GII $200,702 Santa Margarita Stakes for fillies and mares four-years-old and upward. A Kentucky bred romps by 10 lengths.
April 27, 2020, more than 100 UK student employees and community members sent a letter to state and university officials asking President Eli Capilouto and other top-earning administrators to take pay cuts to make up for an expected $70 million shortfall due to coronavirus.
April 27, 2021, the governor announced 716 new cases and 17 virus related deaths.  Seven of those deaths came from an on-going audit looking for previously unaccounted Kentuckians who may have died from coronavirus.  Over 1,000 Fayette County High School students received vaccination shots in the city's six major high schools.