Kentucky Trivia ● Kentucky Tweets
Localtonians wish a Happy Birthday to James Masterson, born in 1752.  James was one of the early pioneers who built the first log cabin in Lexington in 1780 at 349 S. Mill St.
April 7, 1802, Transylvania University awarded its first degree, the Bachelor of Arts to Robert R. Barr. This was the first such degree conferred in the West.
April 7, 1832, Jacob Yoder died in Spencer County. A huge cast-iron tablet, the first to be cast west of the Alleghenies, marks his final resting place in the family burial grounds.
This is Kentucky by Robert A. Powell pg: 118
Localtonians wish a Happy Birthday to Louisville native Allen Allensworth, born in 1842. Born into slavery in Kentucky, Allen escaped during the American Civil War and became a Union soldier; later he became a Baptist minister and educator, and was appointed as a chaplain in the United States Army. He was the first African American to reach the rank of lieutenant colonel.
April 7, 1856, Louisville's "High School" opened. It is the oldest high school in Kentucky, one of the 80 oldest in America. After other high schools opened in the years following, the school was named "Louisville Male High School." The first two graduates in 1859 were Lewis D. Kastenbine (who later became a physician in Louisville) and James S. Pirtle (who later became a prominent Louisville judge).
April 7, 1864, Lucretia (Hart) Clay passed away in Lexington. Mrs. Clay bore five sons and six daughters and preferred to manage her Ashland Estate and her children than to be in Washington, D.C. playing a politician's wife. Lucretia lived to be 84.
April 7, 1919, Special Deputy Sheriff David L. Elliott, Harlan County Sheriff's Office, was shot and killed at the train station in Pineville, while attempting to arrest a man who had murdered Deputy Sheriff Richard Johnson the previous night.
April 7, 1934, Corporal Saxton Helm Dutschke and Patrolman Clarence Evans, Louisville Police Department, died when their patrol wagon was struck by another vehicle.
April 7, 1940, Kentuckians were able to see an annular eclipse of the sun at 2:35 p.m till 5:15 p.m. The shadow covered ¾ of the sun's face at 4:00 p.m.
April 7, 1949, Woodford County native Pierre Whiting, Sr. died.  Pierre was a custodian at UK for 57 years.  He may have been the first African American employed at the university, but he was employed longer than any other employee.  Whiting's starting date was in 1888, and he retired in 1945.
April 7, 1950, Chief of Police William Givens Burden, Kuttawa Police Department, was shot and killed as he and a Kentucky state trooper attempted to serve a warrant on a woman wanted for threatening with intent to kill. The woman's husband opened fire on him with a 410 gauge shotgun, killing him.
April 7, 1951, Army CPL Charles R. Beach from Gallatin County died in the Korean War.
April 7, 1957, Deputy Sheriff Clifford R. Highhouse, Kenton County Sheriff's Office, suffered a fatal heart attack while directing traffic around an accident scene in front of 407 Ludlow Highway in Ludlow.
April 7, 1960, Charles B. Nuckolls, 66, principal for Ashland's Booker T. Washington Elementary for 39 years, received the Kentucky Education Association's annual Lincoln Key Award. Mr. Nuckolls was cited for his role in developing young Kentucky African Americans.
April 7, 1969, Marine Corps PFC Donald M. Kinney from Louisville died in the Vietnam War.
April 7, 1971, Army SP4 Joseph L. Armstrong from Vine Grove in Hardin County died in the Vietnam War.
April 7, 1974, sixteen victims of Brandenburg's tornadoes several days earlier laid in their caskets at the Meade County High School gym.  The community came to pay their last respects.
April 7, 1979, Steve Cauthen rode his first winner in Europe by winning a Handicap race at Salisbury Racecourse. Cauthen was British Champion Jockey three times and won ten classic European races, including the 2,000 Guineas, the Epsom Derby twice, and the St. Leger Stakes three times. He also won the Irish Oaks twice, and in 1989 won the French Derby, Irish Derby, and in 1991, the Derby Italiano.
April 7, 1983, Kentucky's largest utility, Kentucky Utilities, Co. complained that their rejection of its request for a 12.6% rate increase was "unfair." The previous month the Public Service Commission granted only $13 million and scolded KU for wasting money.
April 7, 1988, Lexington native Scott Arnold made his MLB debut with the St. Louis Cardinals.
April 7, 1992, Deron Feldhaus #12 from Maysville, John Pelphrey #34 from Paintsville, Richie Farmer #32 from Manchester, and Sean Woods #11 had their jerseys retired to the Rupp rafters.
April 7, 1998, Governor Paul E. Patton signed House Bill 801, to acknowledge all Native American Indian people, tribes, and organizations in Kentucky.  It also designated November as Native American Indian Month.
April 7, 2000, more than 9,000 fans saw a show in Rupp Arena that they thought they would never see again: The Judds.  A special evening for sure when a healthy Naomi and Wynonna were introduced on stage by Ashley.  Their last performance in Rupp, before this one, was 1991.  Mother and daughter are Ashland natives.
Kentucky Trivia: The Judds were the most successful country music duo for eight years until abruptly ending in 1991 with Naomi's Hepatitis C. Country music's most recognized mother-daughter team achieved 20 top-10 hits, with 15 at #1. They also won five Grammy Awards.
April 7, 2004, Army Staff SGT George S. Rentschler 31, of Louisville, died when his military vehicle was hit with a rocket in Baghdad, fighting in Operation Iraqi Freedom.
April 7, 2005, Larry Salchli from Stanton caught a state record Northern Hog Sucker weighing 1 lb.,12 ozs. in Slate Creek in Bath County.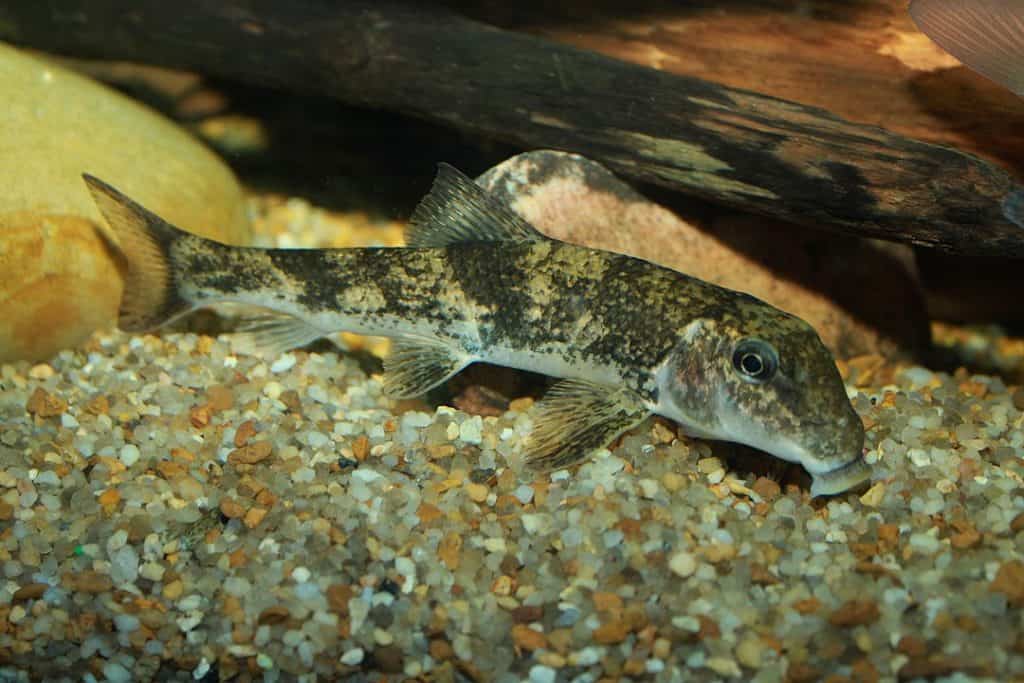 April 7, 2013, the Lady Cardinals fought back from behind to beat California in the semi-finals, to advance the Championship game for the NCAA title.
April 7, 2018, a Kentucky bred won Keeneland's GII $1,000,000 Bluegrass Stakes. The top five finishers were Keeneland graduates.
April 7, 2018, a Kentucky bred and Keeneland graduate won Aqueduct's GII $1,000,000 Wood Memorial.
April 7, 2018, Santa Anita's GI $1,000,000 Santa Anita Derby is won by a Keeneland graduate, Kentucky bred, and future Kentucky Derby winner.
April 7, 2020, Governor A. Beshear confirmed 147 positive coronavirus cases and seven related deaths for a totals of 1,149 positives and 65 deaths. This was the "largest numbers the state reported in a single day." The governor also announced 70 National Guards would be assisting Kentucky food banks.
April 7, 2020, President Trump told Americans about Hydroxychloroquine, "You are not going to die from this pill…I really think it's a great thing to try."
On April 7, 2021, the coronavirus continued to stay off the front page of newspapers. Therefore, the headlines read, "Governor A. Beshear signs law making it easier to vote." This bucked a national trend of more restrictive election laws across the nation.