Kentucky Trivia ● Kentucky Tweets
Localtonians wish a Happy Birthday to the Louisville native and poet Madison Julius Cawein, born in 1865. In 1913, a year before his death, Cawein published a poem called "Waste Land" in a Chicago magazine, which included Ezra Pound as an editor. Scholars have identified this poem as an inspiration to T. S. Eliot's poem The Waste Land, published in 1922 and considered the birth of modernism in poetry.
March 23, 1906, the Kentucky General Assembly passed an act establishing the Kentucky State Racing Commission. This governor-appointed group was to regulate all thoroughbred racing in the state. They also licensed corporations, trainers, jockeys, and other track personnel wanting to participate in track meets. It also gave power to revoke such licenses.
March 23, 1920, the General Assembly approved an act "granting scholarships at the Kentucky State University and the State Normal Schools to all persons who were engaged in the military or naval service during the war with Germany, and who were citizens of this State at the time of their enlistment."
March 23, 1930, a Freeport, Illinois high school coach named Adolph Rupp is named head basketball coach at UK from 71 applicants. He is paid $2,800 for his first season, $3,000 for his second.
March 23, 1948, Adolph Rupp coached the Fabulous Five to win UK's first NCAA Basketball Championship. The Wildcats beat Baylor University 58-42 in New York City. Eight teams participated in the tournament, and Wildcat Alex Groza was named the tournament's Most Outstanding Player. When the team returned to Lexington they were greeted by 15,000 fans and given a parade on a fire truck.
March 23, 1948, more than 100 female protesters took their position in front of the General Electric Co. lamp plant in Lexington to participate in a strike for the United Electrical, Radio, and Machine Workers Union.
March 23, 1951, Army PFC Joseph E. Whiteside from Jefferson County died in the Korean War.
March 23, 1952, Marine Corps PFC James C. Carney from Convington in Kenton County died in the Korean War.
March 23, 1953, Army CPL James O. Charles from Pike County and Army CPL Charles J. Garnett from Bourbon County died in the Korean War.
March 23, 1966, Navy LCDR John B. Tapp from Harrodsburg died in the Vietnam War.
March 23, 1969, Army SP4 Robert A. Osborne from Jonesville in Grant County died in the Vietnam War.
March 23, 1972, Governor Wendell Ford signed the Wild Rivers Act. The Act conserves the unique scenic, wildlife, botanical, geological, cultural, and recreational values of the state's most pristine rivers. The rivers included are: The Cumberland River – The Red River – The Green River – The Rockcastle River – The Big South Fork of the Cumberland River – The Little South Fork of the Cumberland River – Rock Creek – Bad Branch – Martin's Fork.
Kentucky Trivia: Kentucky has more miles of running water than any other state except Alaska. The numerous rivers provide over 1,100 commercially navigable miles (1,770 kilometers).
10:30 a.m. Saturday, March 23, 1974, AUCTION: Of Memorabilia From The Most Orderly of Disorderly Houses TERMS: (As Belle would say) are Cash; and inspection is at time of sale.  Thompson & Riley held an auction after Belle Brezing's famous house of ill repute burned down.  Belle died in 1940 and the home had seen many changes over the years.
Madam Belle Brezing by Buddy Thompson; pg: 178
March 23, 1983, Millersburg native Blanton Collier a former UK football coach whose career began at Paris High School and ended with the Cleveland Browns, including an NFL championship, died.
March 23, 1985, Hopkinsville defeated Clay County 65-64 for the Boys' State Sweet 16 Basketball Championship in Rupp while 19,500 watched. Ritchie Farmer had 14 points, two other teammates scored more.
Sweet 16 Trivia: 1985-Deron Feldhaus of Mason County vs Lexington Catholic. His free throw with 16 seconds to play gave Mason County the insurance it needed to prevail 68-66. Chris O'Hearn's free toss had put Mason ahead by one with a minute left.
March 23, 1992, Turfway Park gave Kentucky legislatures free tickets to the Jim Beam Stakes valued at $230 each. Track Manager Gary Wilfert stated it did not intend to sway the lawmakers' vote on a current bill backed by Governor Jones to aid the horse industry.
March 23, 1996, Union County wins its first Girls' State Basketball title 44-37 over Central Hardin in front of 5,375 fans in Diddle Arena in Bowling Green.
March 23, 2000, Clinton Roby from Waddy caught a state record Buffalo (Smallmouth) Carp weighing 55 pounds in Kentucky Lake.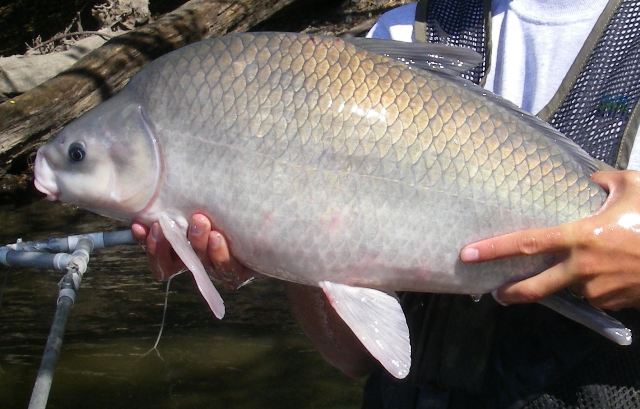 March 23, 2003, President G.W. Bush told Americans, "It is evident that it's going to take a while to reach our objective in Iraq. Americans need to realize the war has just begun. It may seem like it has been a long time because of what is on T.V., but we are just in the beginning stages."
March 23, 2004, William Chumbler from Calvert City caught a state record Paddlefish (Spoonbill) weighing 106 pounds in the Ohio River.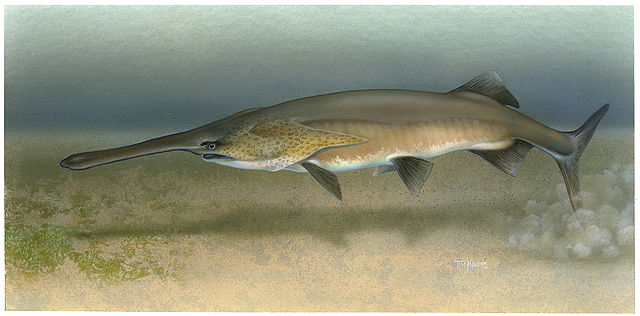 March 23, 2005, Police Officer Peter Alan Grignon, Louisville Metro Police Department, died while investigating an incident in which a car drove through a homeowner's yard. Officer Grignon responded, was confronted by two subjects, and then shot twice in the head and neck.
March 23, 2012, Danville native Jacob Tamme signed a three year, $9 million contract with the Denver Broncos.
March 23, 2014, Covington Catholic Colonels defeated Scott County 59-51 in the Boys' Sweet 16 State Basketball Tournament. Covington's Nick Ruthsatz cashed two free throws with 50 seconds left in regulation to tie it 47-47, and the Colonels went on to win in overtime. Rupp hosted 14,165 fans.
March 23, 2019, the GII $400,000 Fairgrounds Oaks Stakes pays $23.80 to win while the heavy favorite finishes last.
March 23, 2020, Kentucky announced the 4th coronavirus death, the first in Lexington, as the total number of positive cases rose to 124. The state also set up a hotline for people to call if they see businesses or other citizens not following pandemic protocol.
March 23, 2021, Kentucky prisons reported the 2nd worst covid-19 infection numbers in the nation per capita for state prisons. The report showed that 7,883 Kentucky inmates got infected, and 48 died. Also, 1,081 corrections officers tested positive with five deaths. Meanwhile, traffic begins to return to normal across the state; the streets are no longer empty.