Kentucky Trivia ● Kentucky Tweets
March 16, 1836, the first railroad accident occurred on the Lexington & Ohio line, two miles north of Frankfort. A train leaped over an embankment killing three and wounding many.
Localtonians wish a Happy Birthday to Mason County native John Robert Proctor, born in 1844. John was the Kentucky state geologist from 1880 to 1893 and president of the U.S. Civil Service Commission from 1893 to 1903.
March 16, 1895, Madame Belle's house caught on fire in downtown Lexington while she was in New York. The finest "Mansion" in the South received heavy damage and was almost destroyed.
Madame Belle by Maryjean Wall pg: 92
March 16, 1903, Phantly Roy Bean, Jr. died. At the age of 15, he left Mason County to follow his two older brothers West. He became an eccentric U.S. saloon-keeper and Justice of the Peace in Val Verde County, Texas and called himself "The Law West of the Pecos."
March 16, 1906, the General Assembly expressed its "profound satisfaction" at the news of the farm's purchase in LaRue County on which Abraham Lincoln was born. The General Assembly passed "An act to appropriate Two Thousand Dollars to assist in erecting a tablet in LaRue County to the memory of Abraham Lincoln." The tablet was to be located "on the public square in the town of Hodgenville."
March 16, 1908, the Kentucky Legislature changed the Agriculture & Mechanical College of Kentucky name to State University, Lexington, Kentucky. By the same Act, Kentucky University reverted to its pioneer name, Transylvania University.
On March 16, 1911, Night Riders leader Dr. David Amoss was found not guilty of murder and destroying property after an eight-day trial. Many locals supported his violent attacks against the corporate tobacco monopoly.
March 16, 1916, Bowling Green native Pete George Hampton died. George made more than 150 recordings during his career in the U.K. and Germany between 1903 and 1911. In 1904, he made the first harmonica recording by an African American, which was regarded as a pioneering example in the blues harmonica style development.
March 16, 1940, Deputy Sheriff Wilson Deaton, Breathitt County Sheriff's Office, was shot and killed while attempting to stop a fight between four men. One of the suspects involved in the fight was convicted of his murder and sentenced to 15 years in prison.
Localtonians wish a Happy Birthday to Ashland native Chuck Herbert Woolery, born in 1941.
March 16, 1942, three Kentucky tornadoes swept through the state killing 24 people. The first, an F4 tornado, struck at 12:15 a.m. in Grayson and Hardin counties, killing nine people in seven different homes and sweeping away 20 other homes in Caneyville, Millwood, Leitchfield, Clarkson, and Summit. The next one, an F3, struck an hour and fifteen minutes later in Nelson County, killing four persons. The last twister, another F3, occurred in Muhlenberg County at 11:40 p.m. and devastated the mining community of Browder, sweeping away 12 small homes and causing ten deaths. Another death occurred on a farm near Drakesboro.
March 16, 1961, hundreds of basketball fans jammed the front of Memorial Coliseum, waiting for the doors to open for the third session of the state high school basketball tournament. Ashland High School defeated Lexington Dunbar 69-50 to win the 1961 state title.
March 16, 1963, Glasgow naïve Diane Sawyer won the Kentucky Junior Miss Pageant and later was chosen as America's Junior Miss 1963. Judges thought the studious teenager was perhaps too serious to represent America's most well-rounded young women in the national pageant. However, during rehearsals, the nearsighted Sawyer, absent her glasses, walked head-first into a metal post in front of the judges and laughed it off. Seeing Sawyer's spontaneous carefree response, the judges concluded that she was an excellent representative.
March 16, 1967, Army PFC Roger K. Hoosier from Campbellsville in Taylor County and Army SGT James E. Kirn from Glasgow in Barren County died in the Vietnam War.
March 16, 1969, Army CPL Dennis M. Groves from Elkton in Todd County died in the Vietnam War.
March 16, 1988, Wigwam Village #2, in Cave City, is listed in the National Register of Historic Places.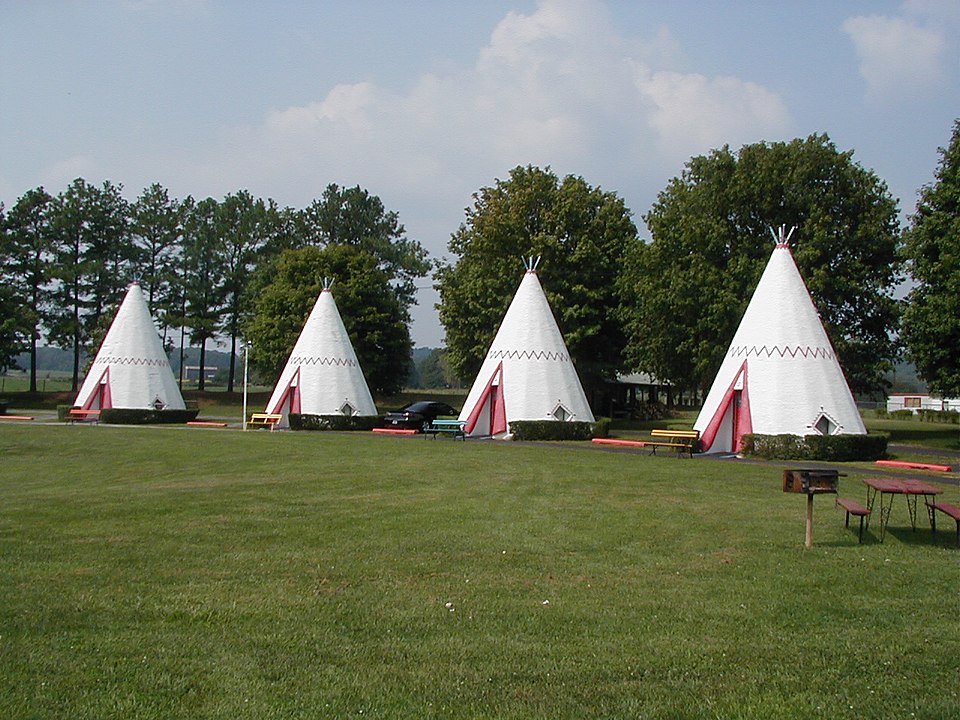 March 16, 1990, a Shelby County man and a Midway bloodstock agent were found guilty of conspiring to kill a thoroughbred racehorse to collect $100,000.
March 16, 1991, in the 74th Boys' Sweet Sixteen Basketball Tournament, Fairdale Bulldogs defeated the Tates Creek Commodores 67-63 in front of 23,275 at Rupp Arena.
March 16, 1996, Paintsville Tigers defeated the Ashland Tomcats 71-53 in front of 16,845 spectators to win the KHSAA Boys' Sweet 16 Basketball Tournament in Rupp Arena.
March 16, 2002, the Lexington Catholic Knights defeated the Paducah Tilghman Blue Tornadoes 83-53 in Rupp Arena for the KHSAA Boys' Sweet 16 State Basketball Tournament.
March 16, 2003, after running the table in regular-season SEC play, Kentucky defeated Mississippi State, 64-57, in the finals of the tournament to secure its 24th crown and complete a 19-0 season sweep. The Cats had not accomplished this in 51 seasons.
Kentucky Trivia: The University of Kentucky had a women's basketball team before a men's team! The first women's team played in 1902. The men organized the following year.
March 16, 2013, with two remaining days in the General Assembly, legislators couldn't decide how to tackle the state's most pressing problem, the multi-billion dollar shortage in state pension funds.
March 16, 2019, Oaklawn's GII $750,000 Rebel Stakes ran in two heats. Keeneland graduates won the superfecta in heat two.
March 16, 2020, Kentucky reported one new coronavirus case for a total of 22.  As a result, Governor A. Beshear announced that all bars and restaurants must close in-dining but can provide carry-out and delivery.  Meanwhile, Kentucky college students will miss their graduation ceremonies, and local restaurants are panicked.
March 16, 2020, Churchill Downs announced that the 146th Kentucky Derby would be postponed to the Fall, with an expected September 5th running.
March 16, 2021, both vaccinated and unvaccinated residents in an Eastern Kentucky nursing home contracted a new variant of covid-19. Meanwhile, Moderna said the 1st children had been dosed in a clinical trial vaccine in kids from 6 months to less than 12 years old.