Kentucky Trivia ● Kentucky Tweets
February 27, 1847, the General Assembly passed an act to protect the Morse's Magnetic Telegraph lines on all Kentucky public roads and across any public waters. In addition, the act imposed heavy penalties for tampering. Samuel Morse sent the first telegraphic message in May 1844, Kentucky sent its first message in March 1848.
Localtonians wish a Happy Anniversary to the twice-widowed John J. Crittenden and twice-widowed Elizabeth Moss, who wed in 1853. Moss was Crittenden's wife until his death.
February 27, 1888, Samuel Price, a white male and Bill Reams, a black male, were lynched for murder in Hickman County.
February 27, 1898, William M. Singerly, a wealthy banker in Philadelphia, passed away. Belle Brezing read the news the next day in the Lexington Herald and must have felt great sorrow. The two had been good friends, and Belle benefited financially and emotionally from the friendship over the years.
Madam Belle Brezing by Buddy Thompson pg: 89
February 27, 1911, State University, Lexington (UK) coached by Harold J. Iddings defeated Kentucky University (Transy) 22-19. K.U. hosted in the Kentucky University Gymnasium. Bagdad native W. C. Harrison had ten points for high-scoring honors.
February 27, 1913, State University, Lexington (UK) hosted Miami (OH) in the Buell Armory Gymnasium. The State University Five's leading scorer was Somerset native Brinkley Barnett with 10 points. Coach John Tigert won at home 24-16.
February 27, 1915, UofL hosted and defeated State University, Lexington (UK) 26-15. Alpha Brumage coached the State Five, and UofL coached themselves. The Y.M.C.A. Arena in Louisville hosted. Covington native Ralph Morgan was the high-scorer with nine points.
February 27, 1924, Special Deputy Sheriff Thurman L. Jenkins, Trimble County Sheriff's Office, succumbed to gunshot wounds sustained three days earlier while attempting to arrest a man who had just assaulted another deputy.
February 27, 1925, Coach Clarence Applegran's quartet of blue-clad youths (UK) defeated Mississippi 31-26 in the 1st round of the Southern Conference Tournament in Atlanta, GA. Lovell Underwood from Lexington had a game-high nine points. UK would lose in the 2nd round.
February 27, 1932, "Scarface Al" Capone's eleven-year sentence for income tax invasion was upheld by the U.S. Circuit Court of Appeals.
February 27, 1933, Governor R. Laffoon issued a proclamation extending the deadline to pay property taxes for one month.
February 27, 1935, Paducah's own, Irvin S. Cobb, hosted the 7th Annual Academy Awards!
Localtonians wish a Happy Birthday to Possum Trot native Robert Howard Grubbs, born in 1942. Robert received the 2005 Nobel Prize in Chemistry as a co-recipient for his work on olefin metathesis. Possum Trot is in Marshall County.
On February 27, 1948, the General Assembly created the Legislative Research Commission. They maintain a legislative reference room and working library to collect information for the General Assembly to perform their duties. Localtonians follows them on Twitter.
February 27, 1950, Governor E.C. Clements and his legislative advisers agreed on a increased cigarette and beer taxes to provide money to Kentucky education.
February 27, 1956, Kentucky's General Assembly passed Senate Resolution 70, establishing the Spotted Bass as Kentucky's state gamefish.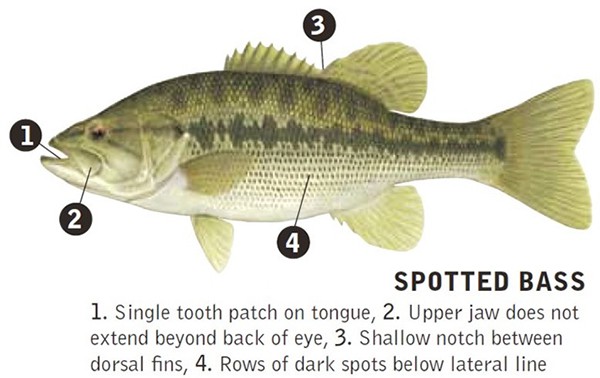 February 27-28, 1964, the 1st Governor's Conference on Forestry occurred. Forest Supervisor Bob Collins represented the Cumberland National Forest and submitted a paper entitled, The Relation of Forest Management to the Wildlife Resource. The report emphasized the wildlife resource potential for both recreation and economic return through sound silviculture.
February 27, 1967, Army SP4 George Rowland, Jr. from Hustonville in Lincoln County died in the Vietnam War.
February 27, 1970, Army SP4 Donald Hall from Printer in Floyd County died in the Vietnam War.
Localtonians wish a Happy Birthday to Harrodsburg native Jason Adam Dunn, born in 1973. The EKU Colonel scored 11 TDs in the NFL.
February 27, 1975, hungry Central Kentuckians lined up in the cold to buy cheap cheese and potatoes from the National Famers Organization. Potatoes sold for $3.00 per 50 lb bag, but they were selling for $1.59 for ten lbs in local stores. Cheese sold for $1.25 a pound, and they moved over 40,000 lbs.
February 27, 1982, 11:30 p.m., someone sniped Andrew C. Thornton II at the Merrick Inn, firing two bullets. The former Lexington narcotics wore a bulletproof vest and walked away. A year later, he would be dead when his parachute failed to open with too many pounds of cocaine strapped to his body.
Localtonians wish a Happy Birthday to Storm Cat, foaled at Derry Meeting Farm in Pennsylvania in 1983.
February 27, 1993, Jamal Mashburn, with his mother in the audience, had an emotional good-bye to Rupp Arena before beating Auburn 80-78.
February 27, 2003, almost 5,000 troops from the 101st Airborne Division at Fort Campbell and 140 soldiers from Fort Knox left for the Middle East, a move that one analyst called a sign that war was imminent.
February 27, 2013, the Camp Nelson Historic and Archeological District became a National Historic Landmark.
February 27, 2013, the George T. Stagg Distillery became a National Historic Landmark.
February 27, 2016, a Keeneland graduate exacta takes Gulfstream Park's GII $400,000 Fountain of Youth Stakes. The Kentucky bred winner takes home $245,5200.
February 27, 2019, while students tell Frankfort lawmakers about all the vaping in schools, other lawmakers pushed a bill allowing people to carry guns without a permit, despite the pleas of many parents.
February 27, 2020, Dr. Mark Newman, UK's Healthcare Executive Vice-President addressed the press on the possibility of an outbreak of the coronavirus.
February 27, 2020, Governor A. Beshear announced that 100 Kentuckians who had visited China were being monitored for symptoms of coronavirus.  Zero of the 100 individuals tested positive.
February 27, 2021, the U.S. approved the 3rd vaccine for the coronavirus, Johnson & Johnson's one-shot vaccine.  J&J's 2020 revenue was $82.6 billion.  Thanks to the vaccine, their pharma business unit grew 8%, raking in $45.6 billion.