Thank You For Visiting
February 14, 1815, William Henry and Lieut. James Haydon met on the big hill in the back of the State House in Frankfort. There were three rounds of shots with no injuries. Having expended all their ammunition, the parties returned to town but returned hours later to finish their business. Friends on both sides brought about "an amicable and honorable compromise."
Famous Kentucky Duels by J. Winston Coleman, Jr.; pg:138
February 14, 1885, a bloody battle in Harlan County occurred between the law and lawless desperadoes, led by the Hensley Brothers. Beginning in 1878, the Hensley Gang had terrorized the county. Over the years, the gang received multiple indictments, but they always seem to escape, many times at the cost of good men losing their lives. This particular battle started when the Sherriff attempted to issue a bench warrant to Gilbert Hensley's heavily armed home. A massive gun battle ensued.
On February 14, 1890, the General Assembly approved "an act to prohibit any person in this Commonwealth from giving, selling, or bartering cigarettes or cigarette material to any child under eighteen years of age." The penalty was a fine of up to twenty-five dollars or imprisonment for up to thirty days or both.
On February 14, 1910, Foxport native Edward Alvin Clary served as a watertender on the USS Hopkins (DD-6). On that day, the USS Hopkins experienced a boiler accident, and for his actions during the incident, Bonney received the Medal of Honor. Foxport is in Fleming County.
February 14, 1912, Patrolman Lee Barker, Owensboro Police Department, suffered a fatal heart attack while investigating a burglary in progress.
Localtonians wishes a Happy Birthday to Owensboro native Moneta J. Sleet Jr., born in 1926. Mr. Sleet was a press photographer best known for his work as a staff photographer for Ebony magazine. In 1969 he was awarded the Pulitzer Prize for Feature Photography for his photograph of Coretta Scott King at her husband's funeral.
Kentucky Trivia: Moneta Sleet covered Africa's National Independence Movement between 1957 when Ghana declared independence from Great Britain, and July 1962, when Algeria wrested independence from France after a bloody war. Twenty-four African nations freed themselves from their former colonial masters. Sleet photographed in Liberia, Libya and Sudan, and snapped Kwame Nkrumah at the moment of Ghana's independence.
February 14, 1938, Joe Hagan's 48-foot shot with 12 seconds left lifted the Wildcats over the Marquette Warriors. After the game, Gov. Chandler pounded a nail into the floor to mark the spot.
February 14, 1943, Wiley Blount Rutledge became a United States Supreme Court Associate Justice. From Cloverport, Breckinridge County, Wiley was President Roosevelt's eighth and last appointment to the Supreme Court. Justice Blount became one of the Court's leading liberal activists and an early supporter of racial equality, free speech, and church-state separation. He died as a Justice of a stroke at age fifty-five, lasting six years, six months and 23 days.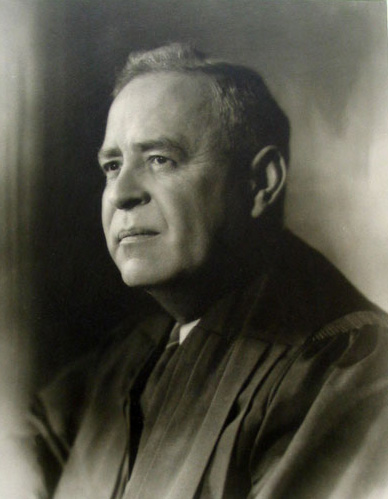 February 14, 1951, Trooper Robert Ranaker Miller, Kentucky State Police, was killed in an automobile accident as he rushed to an officer needs assistance call in Boone County.
February 14, 1951, Army PVT Con D. Hudnall from Logan County, Army PFC George W. March from Kenton County, Army CPL Charles E. Smith from Fayette County, Army PFC Gobel J. Welch from Trimble County died in the Korean War.
February 14, 1968, Army SP4 Dohn W. Johnson from Louisville died in the Vietnam War.
February 14, 1969, Army WO1 Charles S. Jones from Louisa in Lawrence County died in the Vietnam War.
February 14, 1973, Muhammad Ali (41-4) fought Joe Bugner (43-4-1) in the Las Vegas Convention Center. Bugner, the British champion, was big, strong and a skilled technician in the ring. He and Ali fought 12 slow rounds, and Ali never was able to put him away before winning a unanimous decision. The flashiest thing in the ring that night was Ali's robe, which was given to him by Elvis Presley.
Localtonians wishes a Happy Birthday to Covington native Jared Raymond Lorenzen born in 1981.
February 14, 1987, was the last edition of The Louisville Times. The paper was the afternoon counterpart to the Courier-Journal.
February 14, 1994, Mt. Victory native Vermont Garrison died. Vermont was a career officer in the United States Air Force and a flying ace credited with 17.33 victories in aerial combat. He was one of only seven Americans to achieve ACE status during World War II, then again against jet fighter opposition during the Korean War. Mt. Victory is in Pulaski County.
February 14, 2002, weeks before his confirmation hearings, the head of the state workers' compensation program was instead fired by Governor Paul Patton. Ched Jennings said he was stunned.
February 14, 2010, the Army announced that more than 200 pieces of armor from Fort Knox's Patton Museum of Cavalry and Armor, including tanks, big guns and other vehicles dating from WWI, will be moved to Fort Benning in Georgia.
February 14, 2020, Aetna and Humana ended their 19-month engagement and the possibilities of a $37 billion merger. Aetna paid $1 billion to Humana to break-up.
February 14, 2020, Turfway held the $100,000 John Battaglia Memorial for three-year-olds. The winner, a Keeneland graduate, received points towards starting in the Kentucky Derby.